By Farr Spring 2021 Release
Vintage 2020
A year that we never thought would end.
Winter rains kick started the season, making it possible to achieve ample soil moisture leading into Spring.  However, we were then dealt a different hand to what we were expecting.  The constantly evolving environment, be it natural, social or economic, set the scene for the great unknown of 2020.
There is too much for us to reminisce about in a year that saw a world in pain.  Somehow our operation (agriculture) was considered an "essential service", and with that came a life on the farm that l loved.  We also housed 5 international backpackers that l began to know a little too well....
Rather than bore you in negativity and heartache of the growing season, lets list it in point form, so that we can look at what was achieved during harvest.
Spring
Harsh, early season frosts, lost 15% of the Cote Vineyards.
Conditions quickly drying out.
Cold strong winds destroyed canopy, shoots all over the ground.
Strong winds preventing fruit set.
Hail across the original house site.
Summer
Hot and dry winds sweep across the Victorian landscape.
Unthinkable bushfires across Victoria, the vineyard was not at the forefront of our minds.
Christmas – wow did we need it.
Wind settling and rain on the horizon.
Relief for the vines.
Very cool end to summer.
Autumn
The vines look battered, yet dark green due to the mid-summer rain.
Covid 19 is upon us.
Who is going to help pick the fruit?
Very slow ripening, questioning if we will reach desired flavour and sugar.
Tentatively start picking March 15th, result - fruit not ready.
We resumed harvest on the 20th of March in the Sangreal vineyard, that showed even in the cooler years, there is always great sweet fruit expression in this vineyard.  As we ventured into more sites for picking, we realised that it was certainly a year for less whole bunch to be used in the ferments than typical years.  We found there to already be a lightness and length to the juice, which is typically what whole bunch fermentation brings to the wines.
We finished picking on the 23rd of April, with some excitement, yet it had been a hard slog. My parents Gary and Robyn picking in a separate vineyard from the 5 backpackers in order to 'social distance', who also picked separately from our 2 permanent staff.  The saving grace was that the fruit ripened extremely slowly, and allowed us to have time on our side when in typical years we would have 25 pickers a day helping.
The bottled wines are precise and fine.  The reds to be released in 2022 have poise about their structure.  The whites are complex and approachable.  As light and fresh wines they are perfectly balanced.  All that we can ask of our vineyards, is that they speak and express their soil attributes, the growing conditions of that particular year, and classic variety characteristics.
We are very fortunate to have had the opportunity to harvest our fruit, as there were many that where extremely affected by fire, smoke or frost.
During the coming years these wines will need to be tasted in a quiet corner to reflect how they came about.  So much to reflect on, and all in the same year that the winery secured its second 'Winemaker of the Year' award as a family.
Harvest 2019
There has been great resilience shown this year by both the vineyard and vigneron, as we look back and consider the season that was 2018/2019.
The vineyard and earths surface has never looked this dry, yet the performance of the vines this vintage was remarkable. We learn so much about our soils and vine health each vintage.  To still see an abundance of foliage on the vine at this stage of the year, exhibits to the vignerons that the continual aeration, moisture penetration and general biological approach to viticulture, is working in our unique and harsh Australian site.
With little to no rain during the Spring months, the vineyards were very reliant on the (lower than average) sub soil moisture from lower Winter rainfall. Moving through the months of November and December, it was apparent that we were in for lower-than-average yields, and as we started to irrigate some vineyards in mid December, we were very conscious not to give the vines false hope, leading to unsustainable canopy and fruit load on the vines.  When irrigating the vineyards in years like this, we find it is best to only help maintain the natural progression of the vines, regardless of the potential yields that further irrigation can bring.
After an extremely warm month of January, we thought that the season had moderated until the forecast showed one final sizzling for the summer.
With this forecast of weather due during the last week of February, we decided to pick our GC Chardonnay and RP Pinot Pinot before the heat arrived on the 26th Feb.
The sugar levels rose substantially during the first two days of the heat wave, and therefore it was now 'game on' to harvest all the younger and weaker vineyards.  Thirty-five head lamps were purchased, and night harvesting commenced.  The surreal calmness in the vineyard was quite breathtaking, as you could see light and hear voices without faces.  Harvest lunches became sunrise breakfast, thanks to chief cook Ben Knight and his trusty side kick Olivia.
The remainder of the fruit such as Farrside, Irrewarra and Shiraz, was finally brought into the winery by the 10th of April.  A drawn-out year that may promise so much as all the fruit was picked with reasonable acidity, fine tannins and elegant flavour.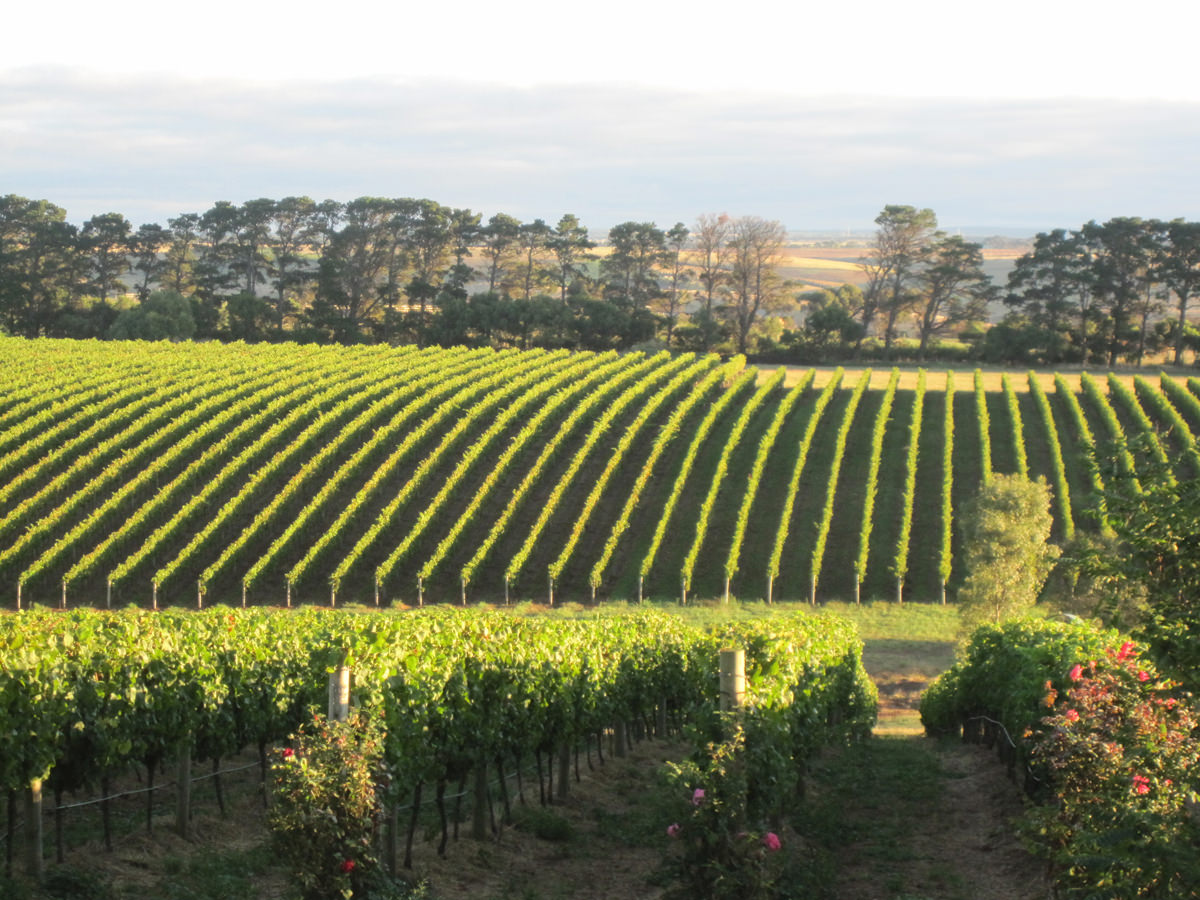 GC Chardonnay by Farr 2020
Named after living By Farr patriarch, Gary Charles (GC) Farr, this wine is the definition of tension and definition. Coming from the Cote vineyard site close to the winery, the GC is, so far, the epitome of the Chardonnay craft at By Farr. Wholly unAustralian in its fruit expression, in that it's fully ripe but skillfully avoids overt sweetness of fruit. Stones, biscuit, spice, nuts, nougat, freshness depth; the By Farr GC Chardonnay is fine boned with nervous acidity, endlessly complex and layered.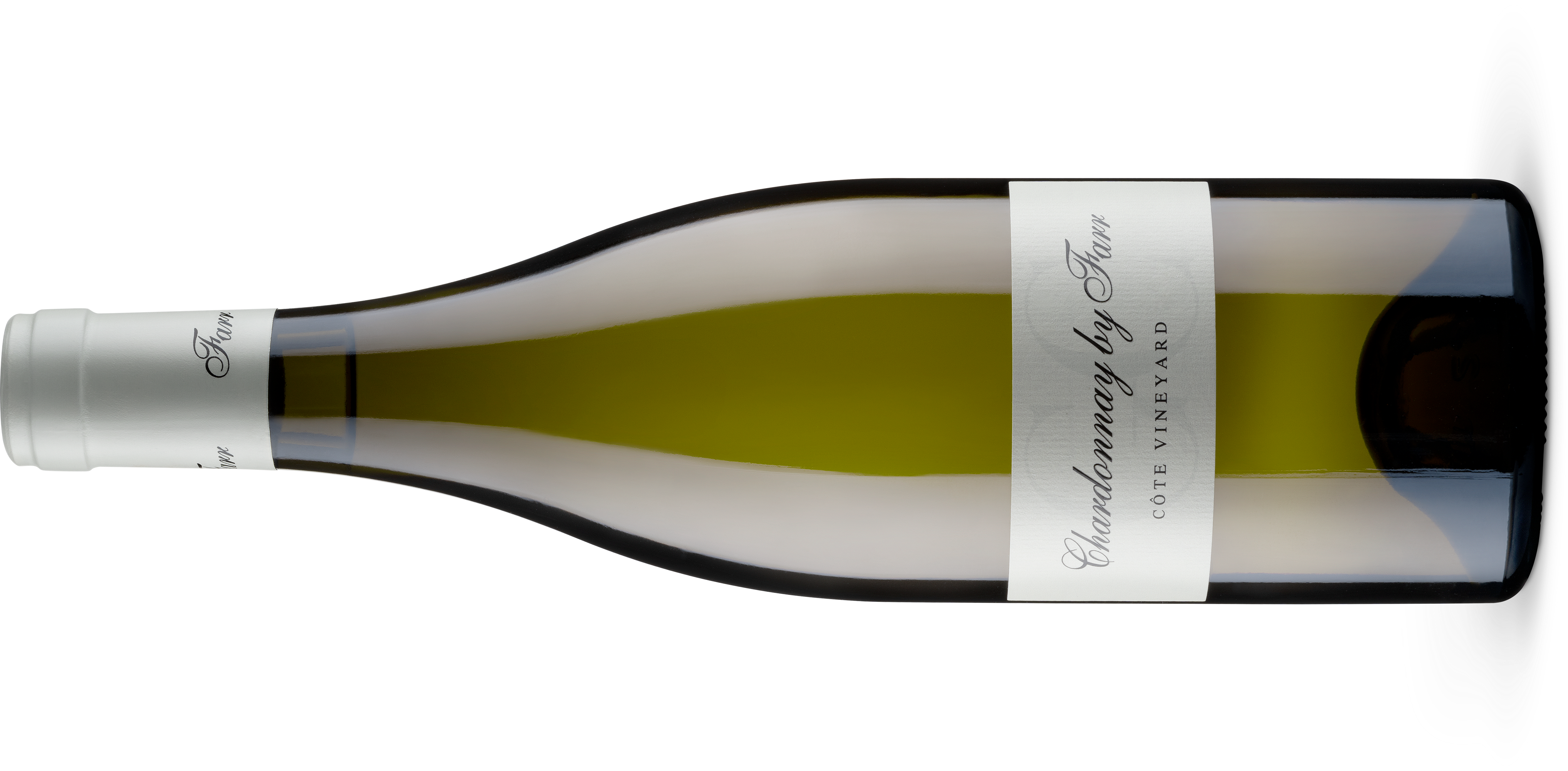 Tout Pres by Farr Pinot Noir 2019
The Tout Pres Pinot Noir is source from close planted high density vineyards. This makes a wine of terrific intensity and concentration. This cuvee consistently produced wines of terrific weight with wonderful ageing potential. Tout Pres shows notes of whole bunch fermentation, long slow fermentation, creating richness and layered fruit expression. Chinese Five spice, ripe fruits and terrific tannins. This release of the Tout Pres is focussed and beautifully structured, ready for celebration now, or a rewarding stint in the cellar.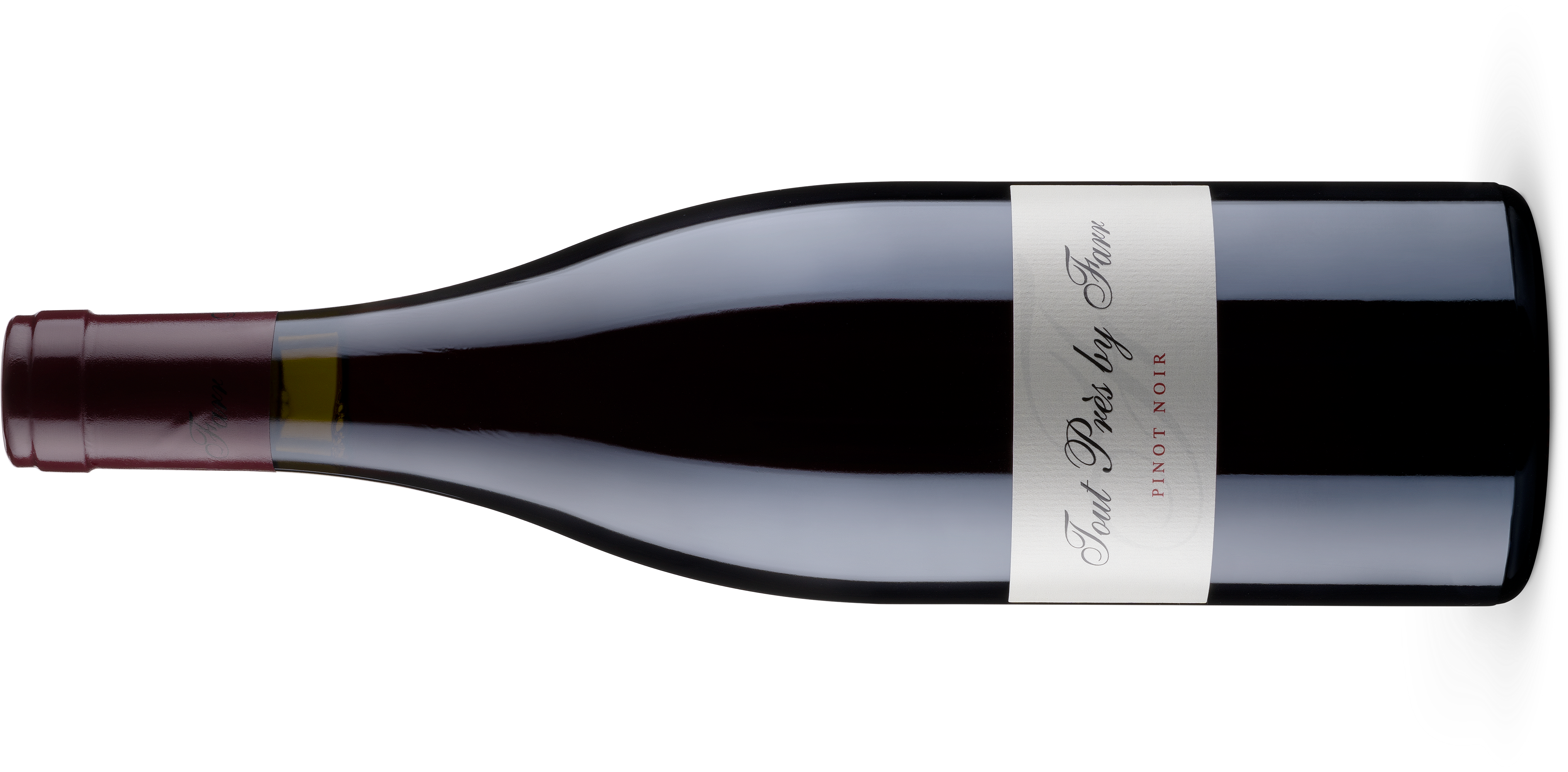 RP by Farr Pinot Noir 2019
Of all of the Pinots Noir at by Farr, the RP named after living Matriarch Robyn Pamela Farr is the most slender and febrile, yet this delicacy is only in comparison to the other By Farr Pinots, which start of richer and more characterful than many. Only the finest wood, the most perfect barrel expression during elevage, from the best fruit parcels make it into the RP, and the newly released wine is sitting tightly coiled, waiting. There is hallmark By Farr wholebunch character, richly spicy and compact dark fruit. The palate of the wine is fresh and beautifully structured. Perhaps not an eternal wine, one can only wish, but one that will last decades.