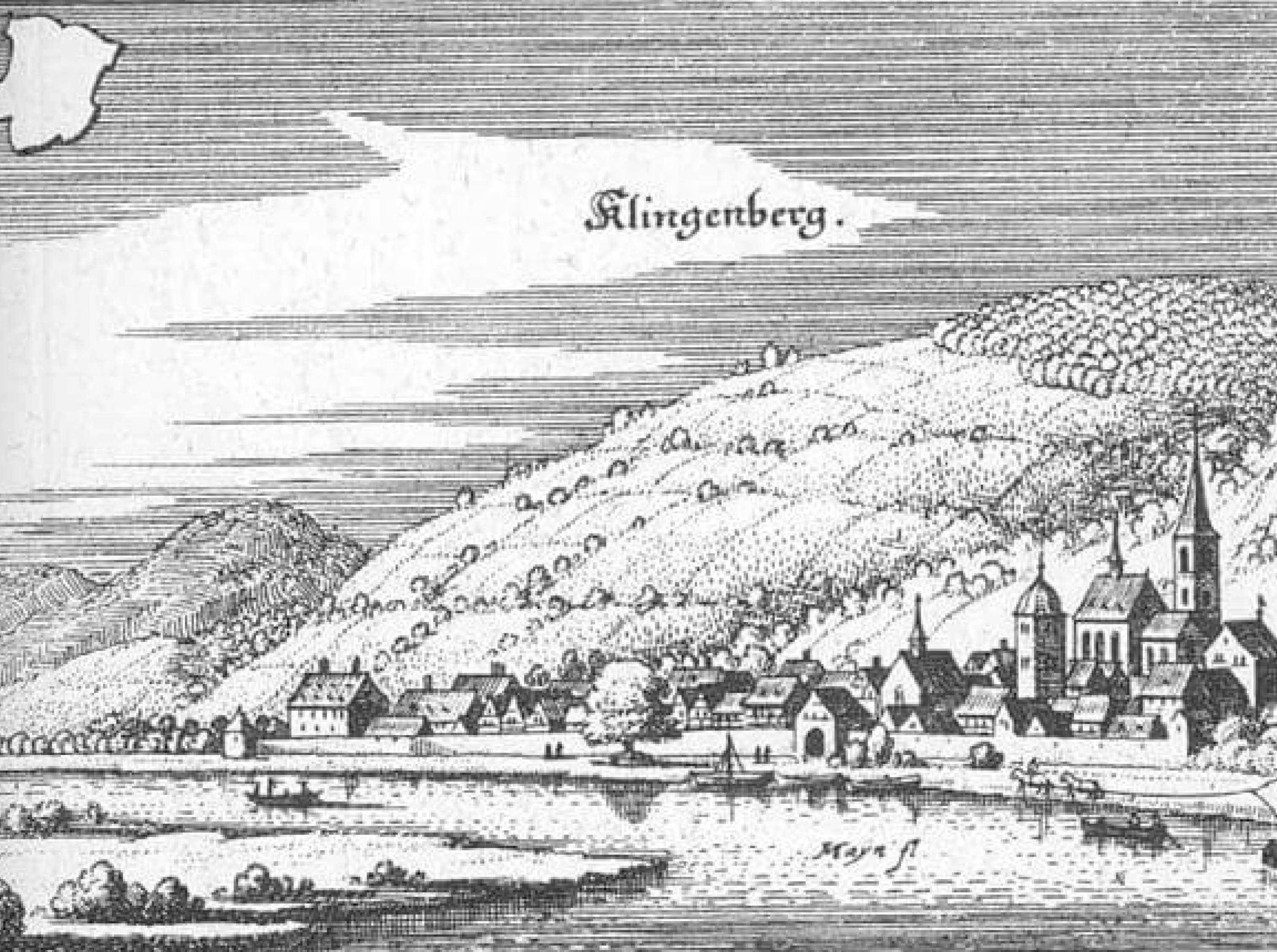 About
Located in Klingenberg am Main, between the Odenwald and Spessart, the former winery of the city of Klingenberg (today's Steintal winery) stands for sustainable and ecological viticulture in harmony with nature. In the listed steep terraces, where the first vines were planted as early as the 13th century, our main focus is on Pinot Noir. We grow 90% Pinot Noir on a total of 11 hectares in the three communities of Klingenberg, Großheubach and Bürgstadt.
With great care and passion we strive to:
Characterful, high-quality Pinot Noir, which clearly express their respective location character.
A wine style that does not follow the mainstream, but is independent and authentic:
Our goal is wines with a cool expression of fruit, mineral depth and complexity with simultaneous finesse and elegance.
Sustainable, ecological management, low yields, 100% hand-picked and very gentle processing in the cellar
Why Steintal?! –our new winery name:
The authenticity and character that defines us should be expressed in our new winery name Steintal . On the one hand, there is the STONE : Red Buntsandstein, our terroir, the listed terraces. On the other hand, the TAL : Steep slopes, the microclimate, the Main and the people who live here in Churfranken between Spessart and Odenwald. In addition to the circumstances, WHAT we do also plays a major role for us. The kingfisher as heraldic animal, which lives on the Main and stands for an intact environment, good water and a living nature, should remind us of our greatest responsibility:
Organic viticulture in harmony with nature.

2018 Steintal 'Buntsandstein' Pinot Noir

The first thing to know about the wines is that all the vineyards are classified, so even this basic wine has pedigree. As the name suggests, the soil is red sandstone, and the entirety of the estate is only 10ha where Steintal exclusively produces biodynamically-farmed pinot noir. Often, entry-level German pinot noir displays fruitiness but lacks the structure to go with it. This is not the case with Benedikt's wines. The Buntsandstein has aromas of roses and cassis which unfold over a lattice-like edifice of acidity and sweet tannin which gives it length.

Falstaff Wine Guide review
Posted on 23 November 2020
"Wild cherry and milk chocolate, fragrant, perfectly ripe fruit. On the palate there is verve in medium weight, mellow-grainy tannins, ripe acidity, mineral notes. This wine portrays the label perfectly - Pinot Noir from Buntsandstein."
91 Points

2018 Steintal Grossheubach Alte Reben
 
This is the village wine of the Bichofsberg vineyard and like the Erste Lage, this shows darker pinot noir aromas than the Klingenberg sites do. It's also more concentrated and intense.It was aged for 18 months in neutral 300-500L German oak barrels from the Klingenberg forest. There is more grape tannin here, and less "sweet" tannin as in the Klingenberg, but there is a spicy, minty note as well as a floral, rose component. It's serious pinot noir with class and distinction

Falstaff Wine Guide review
Posted on 23 November 2020
"Yeast, cranberries, wild plum, discreet wood, warm sandstone and some herbs. On the palate there is good proportions, warm but not heated fruit, medium mellow tannins, a smooth base, lots of juiciness. Good structure and elegant."
92 Points

2018 Steintal Klingenberg Alt Reben

All the Klingenberg is classified as Grosses Gewächs, so Benedikt makes an internal rating for the wines. The sites that make up this Alte Reben are not only some of the oldest vines, but they are also in the coolest sites. The diurnal shift from hot summer days to cool nights promote the building of longer phenolic aromas and this wine is darker, but it retains lightness. Black cherry and plum aromas are buttressed with a minty, sweet tannin palate.

Falstaff Wine Guide review
Posted on 23 November 2020
"Some yeast on the nose, dark berry fruit, elderberry jam, ripe fruits and toasty tones. impressive on the palate, fleshy tannins, strong tactile mineral components, ripe acidity, ample fullness and an intensely juicy finish. Excellent Ortswein."
92 Points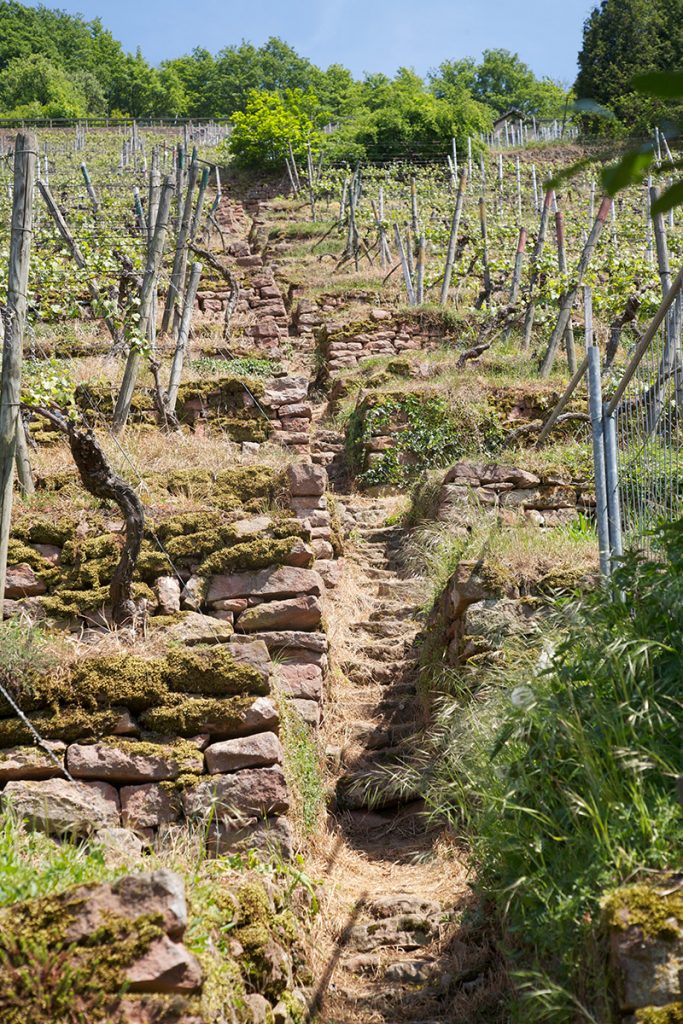 (Image: Steintal)

2018 Steintal Burgstadter Hundsruch GG


Falstaff Wine Guide review
Posted on 24 September 2020
"Complex and aromatic on the nose with cherry, gingerbread, lovage, and fine savoury, smoky notes. This wine has good balance and a fine vein of acidity It scores not with force and power, but with well-packaged intensity. Mineral and long."
96 Points

2018 Steintal Klingenberger Schlossberg GG


Falstaff Wine Guide review
Posted on 23 November 2020
"Smoky aroma followed by herbs, toasted aromas, cherry and rosehip. Straightforward on the palate with good freshness and confident acidity, purist and dry, with grippy tannins, slight astringency, sour cherry essence. Good substance and minerality."
94 Points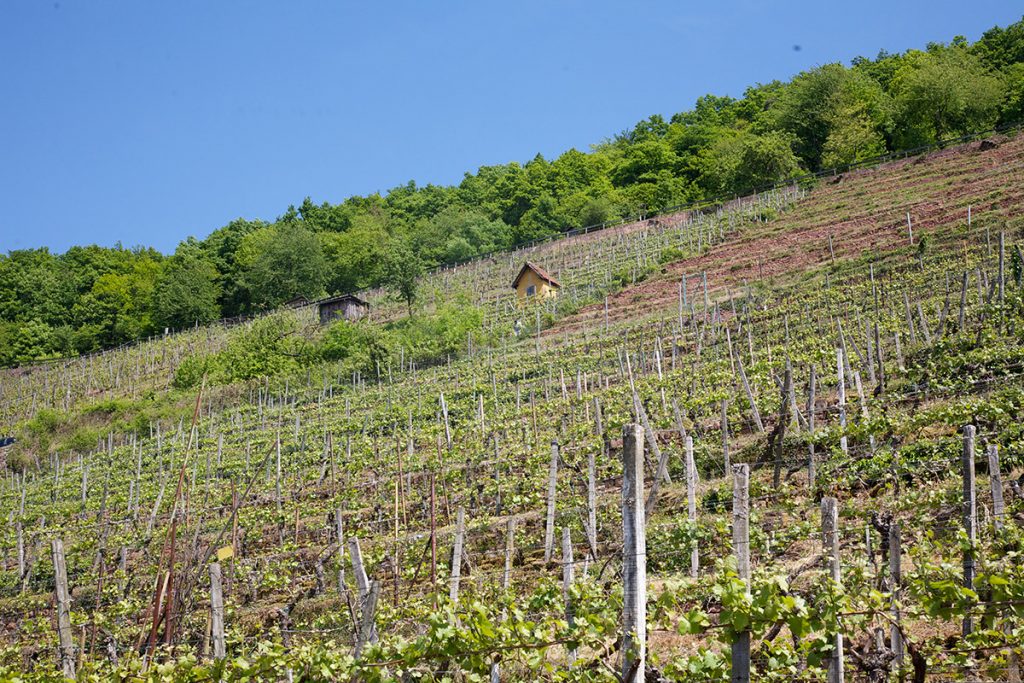 (Image: Steintal)