About
The estate owned by Claus and Susanne Schneider is located in the town of Weil am Rhein (Markgräflerland area) in the Baden wine-growing region in Germany. The ancestors of the family have been involved in wine production since 1425. Claus Schneider studied viticulture and winemaking at the college in Weinsberg , and took over the estate from his parents after his graduation in 1982. His wife Susanne comes from a long line of wine producers and coopers in Haltingen, and was the Baden wine queen in 1979.
The vineyard area totals eight hectares, of which two hectares are in the Haltinger Stiege site and six hectares in the Weiler Schlipf, the most south-westerly single vineyard site in Germany. This site is in danger of disappearing, the soil consists of impermeable sandstone slabs covered by a layer of limestone and clay, and this steep slope is slowly sliding (in local dialect: "schlipft") down. Varieties planted are Pinot Noir (3,4 ha), Chasselas (2,6 ha), Pinot Blanc (1 ha), Pinot Gris (0,8 ha), Chardonnay (0,4 ha) and Johanniter.

Falstaff Wine Guide Germany 2023- 4 stars
"Newcomers of the year in 2022"
'Johannes and Christoph Schneider were chosen as "Newcomers of the year in 2022" by the Falstaff tasting panel. Very well deserved! This is also proved by their current wines. From the innovative "Haus Gupi" series of the two youngsters we got to taste only one sample, but this also shows well their style: a maximum of expression with a minimum of alcohol (and intervention). With the classic Pinot Noirs, we admire the quiet and introspective elegance of the communal wines, and then it becomes fuller and more powerful, stage by stage. Wonderful!'

2020 Schneider Spatburgunder Vom Kalkstein PN

GOOD WINES "FROM THE LIMESTONE"
The limestone banks in the subsoil of our vineyards are characteristic of all our wines, whereby the intensity of the limestone content varies depending on the location. Our estate wines come from the lower and flatter slopes of the Tüllinger Berg (290 m above sea level), with a gradient of around 15%. These wines reflect their origin, our craft and our philosophy of minimal intervention in cultivation and aging. The grapes come from our own, sustainably managed vineyards, are harvested by hand and gently aged for at least 10 months on the yeast.

2020 Schneider Spatburgunder Weil am Rhein

Our local wines stand for the long history of viticulture and the independent terroir of the communities of Weil am Rhein and Lörrach. Winegrowing in our region was first mentioned in documents as early as 769. Dense and expressive wines grow on the typical clay marl and limestone soils. They grow in the immediate vicinity of our vineyard wines and have a slope of 15 to 25%. On the warmer hamlet district we mainly cultivate Burgundy. The aging takes place for at least 18 months in wooden barrels on the lees.
Weil is an old wine town with a history of more than a thousand years, and the wines were classified as first-class wines early on. On the sunny south and west slopes of the Tüllinger we care for around the municipality of Weil am Rhein, between 300 and 310 m above sea level. NHN, mainly the Burgundy varieties. Numerous documents from the early Middle Ages prove the high demand for Weiler wine and the neighboring nobility, monasteries and monasteries cultivated their vines here.

2020 Schneider Weiler Schlipf Alte Reben

 Our vineyard wines grow in the middle and upper part of the Tüllinger Berg. For this we select our best and oldest plots. The wines are characterized by even lower yields and a long barrel aging. The vineyards differ primarily in the slope, exposure and proportion of clay and limestone/stone (climat). Through centuries of experience and lively exchanges within the family, we have found the optimal location for each grape variety. Our site wines reflect this clear origin.

2020 Schneider Kapf Spatburgunder

 Weingut am Schlipf-Schneider 'Kapf' Spatburgunder is a superb terroir driven wine that displays fantastic purity and elegance, pepper spice and hedonistic dark red fruit flavours. At 350 meters, the Kapf vineyard is Schneider's highest Pinot Noir vineyard. The grapes are French clones and are fermented as whole bunches for between 14 and 18 days in open vats. They are then pressed in a basket press before being aged in oak for 12 months and then a further 6 months in stainless steel before bottling.

Falstaff Wineguide
"Smells Burgundian, but also savoury savouriness and essential oils, dill, mint and juniper, almost eucalyptus. In the mouth, the wine is pronounced in fruit underpinned by silkiness, the alcohol seamlessly countered by fruit, savouriness and minerality. A Rolls-Royce of Pinot." 
94 points

2020 Schneider Kirchberg Spatburgunder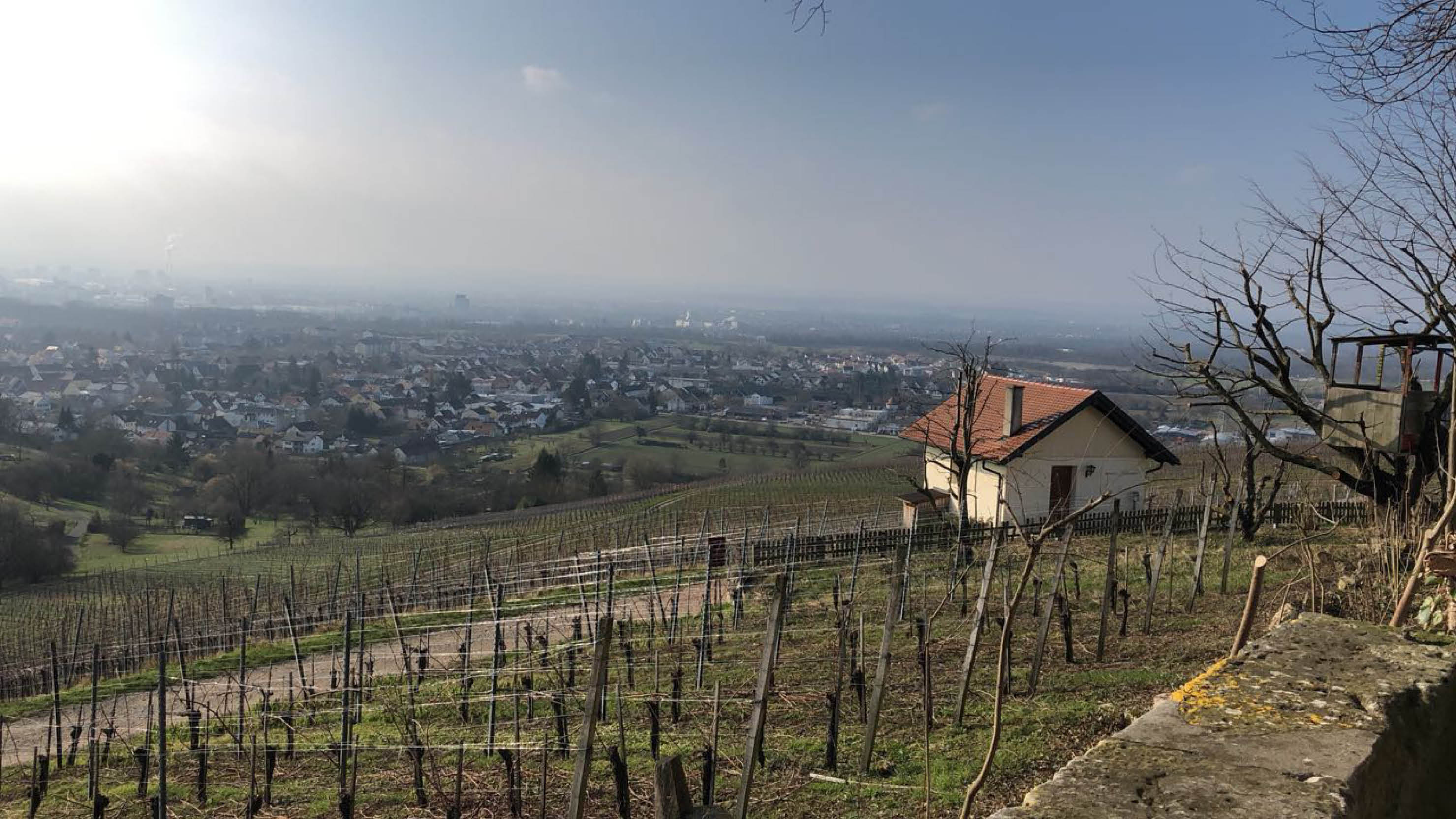 (Image: Schneider)