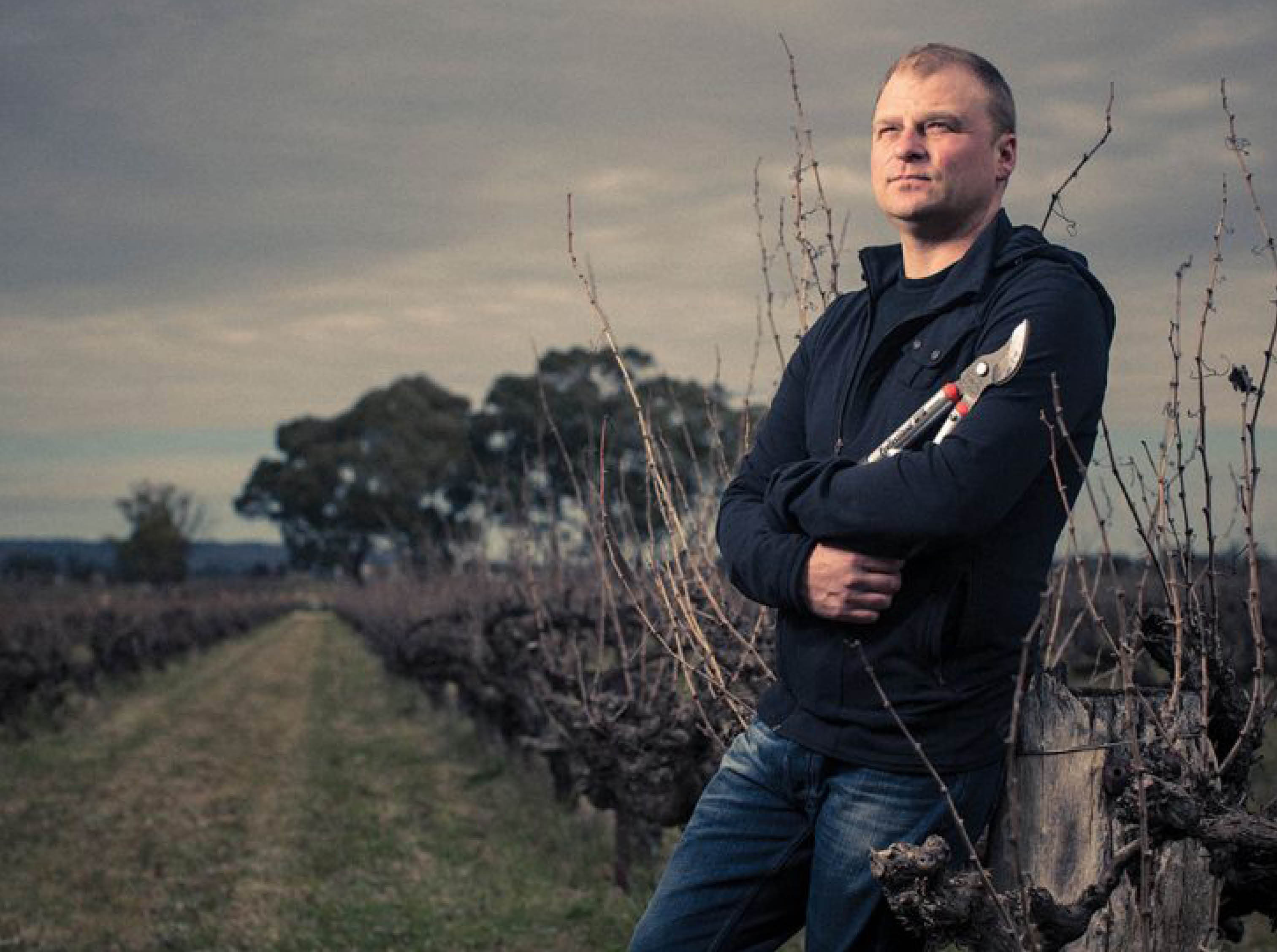 About
Standish Wine Company is really just one man: Dan Standish, amongst the company of fine old-vine Barossa Shiraz grapes. The core of the Standish Wine Company resides in the fruit from his 1912-planted family owned vineyard in Vine Vale. The fruit goes into two cuvees: The Standish and The Relic. These wines are also joined by other outstanding vineyard fruit sources from throughout the North-West Barossa and Eden Valley, including fruit from the Fechner (Eden Valley), Laycock (Greenock), Schubert (Marananga), Nietschke, Helbig and Lehmann families.
Dan's hands-off approach is all about letting the fruit speak: hand-picked, destemmed only, open ferments with wild yeasts, some in concrete eggs, gently basket pressed to French oak (15% new) The wines spend a minimum of two years on elevage with no racking, and are unfined and unfiltered into bottle.

2021 New Releases
"2021 was a stunning vintage!
With excellent Winter and Spring rains in the lead up to harvest, Mother Nature gave us a perfect growing season yielding fruit of vivid complexities. With no pressure on harvest timing each grape parcel was afforded the utmost attention to detail in the vintage cellar.  Whether this was an extended cold soak or post-ferment maceration, more foot stomping, a longer less aggressive basket pressing to restrain tannin or even playing a little more Vivaldi to the bubbling vats.
The hauntingly beautiful wines show an upfront poise and luminosity from the balanced acidity yet are tightly wound, richly structured with inky black depth. These will be long-lived offerings and will benefit from a vigorous decant in their youth. You definitely want some of these in your cellar." - Dan Standish

2021 The Standish

Laycock Family Vineyard, Parbs Road, Greenock
100% Shiraz

Winefront Review by Gary Walsh
Posted on 11 May 2023
"Greenock Shiraz.
Coffee bean, black fruit, a little mint, some salt beef in the mix, and creamy oak. It's full-bodied, a bit more nippy in acidity with grainy chew to tannin, not quite the balance and flow of the other wines, more rugged and warm feeling, though there's no shortage of impact. A saline character, and kind of drying on the finish, but still, a lot of wine, and overall very good, though perhaps the least appealing of the Standish releases from 2021. Does have a bit of a 'mineral' aspect though, which is nice. May turn the corner. Who really knows?"
93+ Points

2021 The Shubbert Theorem

Roennfeldt Road, Marananga
100% Shiraz

Winefront Review by Gary Walsh
Posted on 11 May 2023
"Bloody hell, these 2021 Standish wines look like squid ink in colour. I had a quick run through last night, and my lips were a fetching shade of mauve after tasting, and I have to confess, I looked pretty sexy afterwards. I believe this wine sees 70% whole bunch, from a vineyard on Roennfeldt Road, Marananga.
My word, what an intense purple beast this wine is. Dark cherry, blackberry, liquorice, exotic spice and wafts of incense perfume, dark chocolate and coffee. It's full-bodied, insanely concentrated and powerful, purple and black fruit, toast and liquorice, a mass of rich sooty black tea tannin, rippling with fresh picked blackberry acidity, scorched peanuts, and a massive black fruit and tannic finish. Kind of earthy and ferrous too. So much flavour. So much tannin. The level of concentration here is almost painful as a young wine. It saturates the palate. It takes no prisoners. I love tannin, but I'd suggest leaving this alone for maybe a decade."
97+ Points

2021 Lamella

Hutton Vale Farm, Eden Valley
100% Shiraz

Winefront Review by Gary Walsh
Posted on 11 May 2023
"Apparently 100% whole bunch, I don't know these things, but my mate Erin Larkin tells me that's the case.
Blackberry liqueur, praline and chocolate, sage and mint, dark XMAS cake, dried flowers and chamomile. It's full-bodied, all the rich dark cherry and blackberry, chocolate sauce, so much ripe dark succulent fruit, with deep submerged dark chocolate tannin, and maybe a little warmth through it, but gee, so much flavour and power, We have dried herbs of Eden, and lavish chocolate, almost a saucy coulis level of sweetness, but tempered with lush and thick tannin and rich earthiness to close. It's kind of overt, but wow, it's a wine of presence and impact. Mind how you go."
96 Points

2021 The Relic

Hongell Family Vineyard, Krondorf
99% Shiraz  1% Viognier

Winefront Review by Gary Walsh
Posted on 11 May 2023
"Hongell Family Vineyard, Krondorf. 99% Shiraz 1% Viognier. Apparently 25% whole bunch.
Fragrant, juicy, all the dark cherry and apricot stone, some white flower and spice. It's full-bodied, rich and kind of syrupy in dark fruit flavour, but gee, the tannin here is very high quality, quite stony and graphite in texture. There's maybe a bit of warmth, but also lavish blue and black fruit concentration, Turkish apricot and caramel, with a strident and tannic finish of excellent length. Lots of perfume and energy.and has so much succulence and perfume, that you come round to its way of thinking in the end. Côte-Rôtie on steroids, maybe. It's good."
94 Points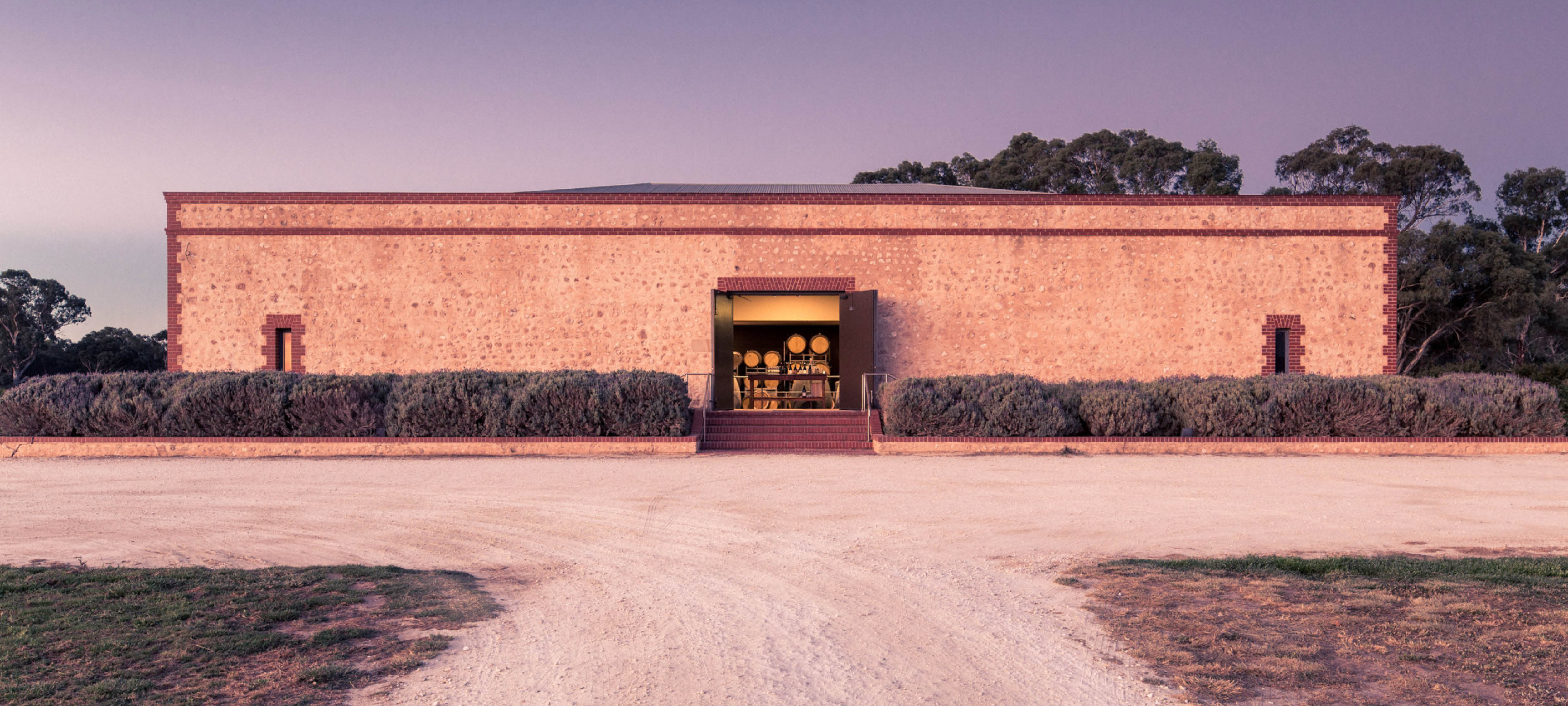 (Image: The Standish Wine Company / www.standishwineco.com)