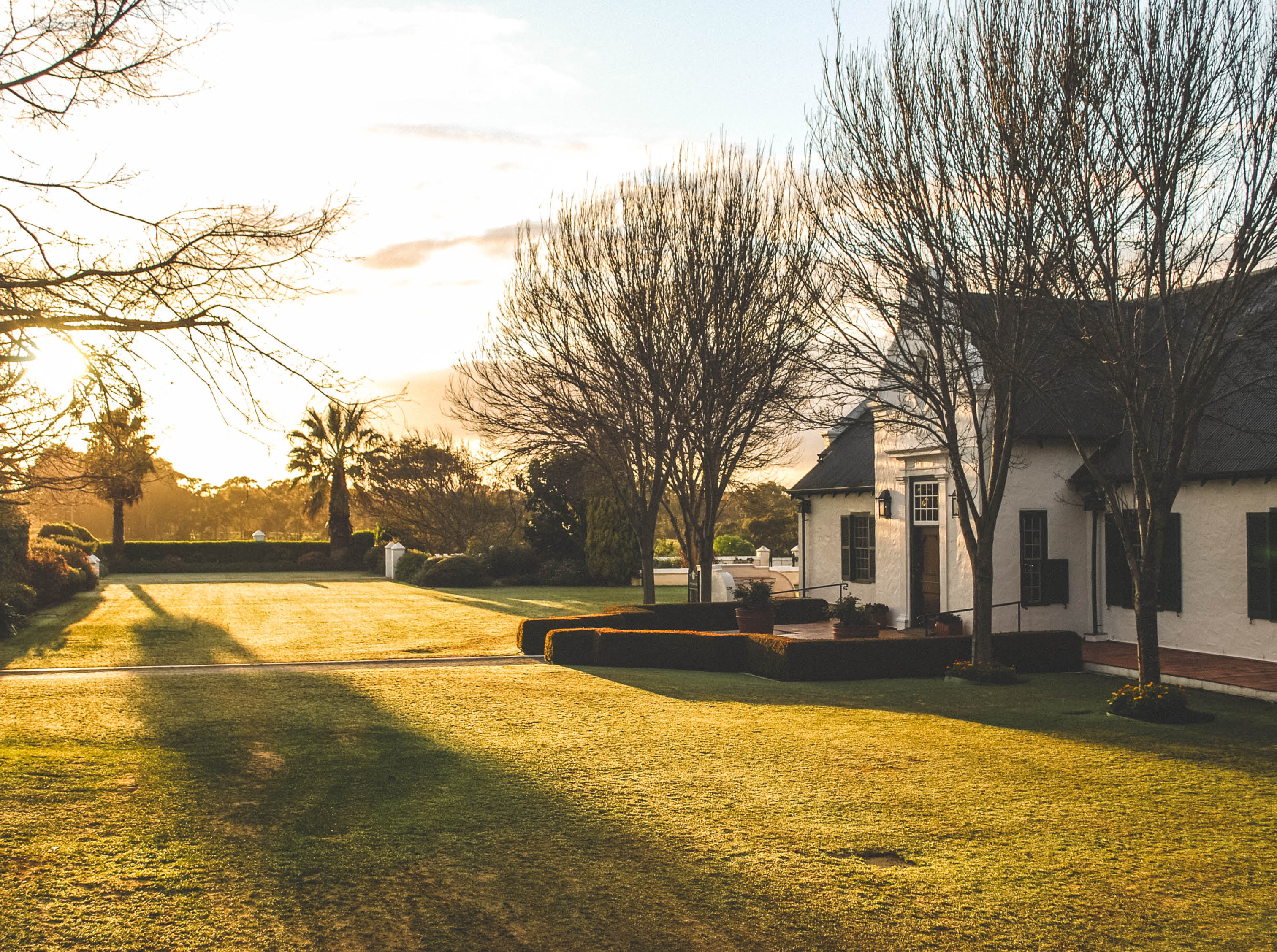 About
Established in 1978, Voyager Estate is a second-generation family-owned estate in Stevens Valley, Margaret River, Western Australia.
Their ambition couldn't be simpler – to craft wines that do justice to their maritime climate and ancient soils, through some of the most elegant and balanced Chardonnays and Cabernet Sauvignons in the world.
To lead the way in production of site-expressive wines with a genuine sense of place, Voyager Estate's Viticulture and Winemaking Team uses minimal input methods and organic farming practices, encouraging the vines to work harder and go deeper, ultimately enhancing minerality and vineyard character in the wines.
Voyager Estate are proud to have harvested their first Certified Organic grapes in 2020. The rest of the Estate will roll into Certified Organic, with all vineyards fully certified by 2023. In 2022, they were welcomed as an applicant member to International Wineries for Climate Action (IWCA). Through this collaboration, Voyager joins leading producers in decarbonising the global wine industry and commits to taking immediate and long-term action to reduce greenhouse emissions.
Through a continued focus on sustainability, craft and innovation, Voyager Estate ultimately aims to shine a light on Margaret River – one of the world's great wine regions – and their special place in it.
Voyager Estate New Releases

2021 Voyager Estate Coastal Chardonnay 

Variety: 100% Chardonnay
Alc/Vol: 13.0%
pH 3.28
TA 6.8 g/L
Vineyard: Nine blocks, predominantly Gingin clone
Soil: Red, brown gravelly slopes and stony, clay subsoils
Organic: Sustainably farmed
Harvested: 16 February to 5 March 2021
Oak: French oak puncheons, 6 months, 10% new
Cellaring: Up to 8 years
Colour: Pale straw
Nose: Fresh, sweet citrus, white flower, nougat, talc
Palate: Bright, sweet citrus, toastiness, perfectly balanced
Food Match: Fish & Chips on the beach
Vintage
A tricky season commencing with a warm October which had the vine growth speeding along nicely, but a wet November slowed fruit set and reduced yields. Early summer was hot and dry, with a wet February delaying harvest by a week. Our organic farming methods had the vineyards in terrific shape, with the chardonnay displaying beautiful fruit purity and bright natural acidity.
Method
Estate grown vineyards make up this blend, predominantly from Gingin clone which provides a backbone of grapefruit. Parcels of fruit were pressed and settled overnight prior to fermentation in French oak puncheons. Subsequent bâtonnage and maturation over seven months added further complexity and texture. Parcels were blended before bottling in November 2021.

"A true wine of place – celebrating a core of certified organic Gingin fruit from our coastal vines, supported by subtle toast and a refreshing citrus backbone. Drinkability, with a wow factor."
TRAVIS LEMM, WINEMAKER & WINERY MANAGER

2020 Girt By Sea Cabernet Merlot

Variety: 68% Cab Sav, 30% Merlot, 1% Malbec, 1% Cab Franc
Alc/Vol: 14.5%
pH: 3.65
TA: 6.3 g/L
Vineyard: Coastal Estate vineyards in the Stevens Valley
Soil: Gently rolling, gravelly hills of the Stevens Valley
Organic: Sustainably farmed
Harvested: 3 to 27 March 2020
Oak: 12 months, new, two & three-year French oak
Cellaring: Up to 10 years
Colour: Medium dark red
Nose: Redcurrant, blue & black berries, bay leaf, cedar
Palate: Medium-bodied, vibrant, generous, fine tannins
Food Match: Barbequed lamb and Mediterranean vegetables
Vintage
A near perfect growing season, with beautifully warm spring weather providing the ideal environment for flowering and fruit set. One of the hottest Decembers on record was followed by milder conditions, ensuring steady fruit development and ripening. The reds were harvested in March with intense colour, concentrated flavours and silky, fine tannins.
Method
Fruit was de-stemmed but not crushed preserving whole berries, then fermented in a combination of open, static and concrete vessels at below 27 ̊C with twice daily gentle hand plunging or pumpovers. Once pressed off skins, wines matured for 12 months in French oak with racking every three months to aid clarification then blended prior to bottling in April 2021.

"Bright and juicy, reflecting the near-perfect growing season and the strong coastal influence that defines our distinct style. A layered core of dark berries and finely woven tannins reveal a seamless approachability. The perfect BBQ red."
- TRAVIS LEMM, WINEMAKER & WINERY MANAGER
Winefront Review by Gary Walsh
Posted on 8 March 2022
"Medium-bodied, dark berries, some nori, dark chocolate, with fine gravelly tannin, a fresh almost crisp feel, then pulls more saline and savoury on a finish of good length. Nice."
91 Points

2020 Estate Chardonnay
Certified Organic

Variety: 100% Chardonnay
ALC/VOL: 14.0%
pH 3.26
TA 6.7g/L
Vineyard: Eight blocks, planted to four Chardonnay clones
Soil: Red, brown gravel with stony clay subsoils
Organic: Certified organic
Harvested: 4 February to 13 February 2020
Oak: French oak, 9 months, 36% new, 38% 1-year-old
Cellaring: Up to 15 years
Colour: Pale straw
Nose: Grapefruit, white nectarine, earthy florals, toastiness
Palate: Sweet lemon, grapefruit zest, complex, mineral
Food Match: Grilled white fish, asparagus, summer vegetables
Vintage
A near perfect growing season, aside from a small storm in late October which brought some wind and hail. Spring was warm and dry, followed by a very hot December. Milder conditions through January ripened the grapes nicely, and saw the team commencing harvest in early February. The chardonnay was picked first, with the fruit displaying pristine freshness, fruit concentration and bright varietal expression.
Method
Fruit was hand-harvested at 12.0-13.0 Baumé, cooled overnight then whole-bunch pressed and transferred to barrel for natural fermentation in French oak barrels. Selected parcels underwent malolactic fermentation to build texture and lower natural acidity. It was aged for nine months in oak barriques, undergoing regular bâtonnage prior to blending in November and bottling in January 2021.

"Crafted using a selection of our best certified organic parcels from an exceptional year.
An initial burst of citrus is complemented by fine, toasty oak and a clean mineral edge – the perfect balance of power & elegance that distinguishes classic Voyager Estate Chardonnay."
- TRAVIS LEMM, WINEMAKER & WINERY MANAGER
Winefront Review by Gary Walsh
Posted on 19 May 2022
"There's no shortage of flavour in 2020 Margaret River Chardonnay.
White nectarine, pear, vanilla and floral notes, cinnamon and cedar oak, not overt, but present. Good flavour, pear and ripe grapefruit, vanilla spice oak, a little creamy nougat, gentle chalky texture, and bright acidity, distinct grapefruit pith and slightly hard acidity on a pretty long finish. Needs a little more time to integrate, but very good."
93+ Points

2019 Estate Shiraz

Variety: 100% Shiraz
Alc/Vol: 14.0%
pH: 3.6
TA:  6.0 g/L
Vineyard: Four Shiraz vineyards
Soil: Some of our toughest, shallow, stony, gravelly soils
Organic: Sustainably farmed
Harvested: 28 March to 2 April 2019
Oak: 12 months, French and Hungarian oak, 44% new
Cellaring: Up to 15 years
Colour: Dark red with violet hues
Nose: Lifted boysenberry, black olive, white pepper
Palate: Bright, red berries, rhubarb, spice, silky tannins
Food Match: Mediterranean lamb, oven cooked
Vintage
An unusually late growing season, with some notable challenges. A cooler than average summer resulted in a delayed start to harvest. Luckily, some classic autumnal sunshine arrived in late March, which provided perfect ripening conditions for the reds. The Shiraz fruit was harvested in excellent condition, retaining pure, intense flavours and finely woven tannins.
Method
Parcels were de-stemmed but not crushed to preserve the whole berries, then fermented in a combination of open and static vessels at below 28 ̊C with twice daily gentle hand plunging or pump overs. After pressing, wine were transferred to barrel for 12 months' maturation, racked periodically to aid clarification, then blended prior to bottling in June 2020.

"An elegant shiraz with that classic Margaret River energy and drive. Bursting with red berries and rhubarb, with hints of earth and spice. A soft, juicy style that is delicious all year round."
TRAVIS LEMM, WINEMAKER & WINERY MANAGER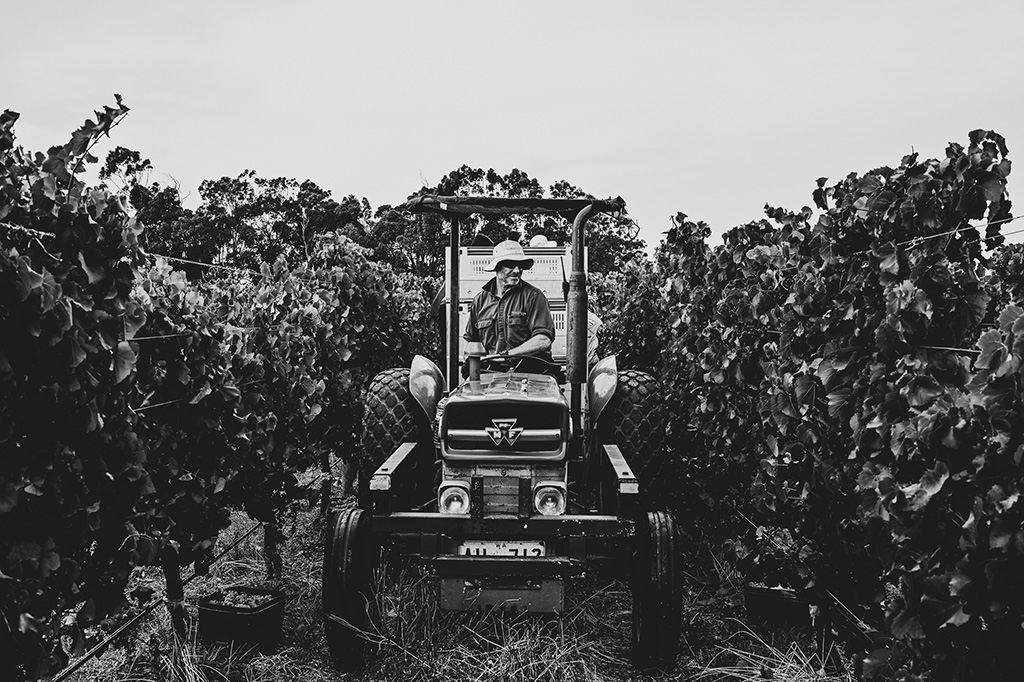 (Image: Voyager Estate)