(Image: Express Winemakers)
  
About
Express Winemakers are about producing wines that are uniquely expressive of their origins. We currently lease and manage four small vineyards in the Mount Barker and Porongurup sub-regions of Western Australia's Great Southern. We feel that the cool climate and ancient decomposed granite soils of the Great Southern lends itself to low yielding vines producing high quality fruit, which is necessary to make expressive minimal intervention wines.
We farm our vineyards using organic practices eschewing the use of synthetic chemicals. We don't irrigate our vineyards forcing the vines to send roots deep into the sub-soil. Our fruit is all hand harvested and crushed by foot, commonly employing whole bunches including the stalks. Both primary and malo-lactic fermentation occur spontaneously with native yeast and bacteria. Movement of the wine is kept to a minimum and no fining or filtration is used. We believe that these practices as well as being better for the environment, help create delicious wines that express a sense of place.
Express 2021 New Releases

Fiano 2021
The first time we've had the pleasure of working with Fiano and we weren't disappointed. Hand picked from a vineyard in the wheatbelt town of Narrojin, the grower came to us after the Great Southern winery where he used to take the fruit to shut down and couldn't find anyone else interested in such tiny parcels. Coming from further North than we are used to, the fruit arrived before we had any vintage equipment ready so it was foot stomped like old times and left on skins for a week before being basket pressed to neutral oak for nine months.
The wine is cloudy and orange with intense characters of stone fruits and spices. It has some impressive structure, complimented by crisp acidity and some grippy tannins.

Flora 2021

While we were getting our sh*t together to bottle various vessels of individual vineyard Rieslings from 2021, flor yeast took over and created quite different wines. We decided to blend together Oranje Tractor (50%), L'enclos du Tertre (30%) and Millinup (20%) to create a flor Riesling.

Winefront Review by Mike Bennie
Posted on 13 June 2022
"This is three sites, all riesling, all managed to develop a flor! What a thing.
Tangy and fresh, salted cashew on lemon-ginger tea, licks of sweet lime and green apple. Revitalising and energetic, a brisk and frisky white wine of character and deliciousness."
93 Points

Malbec 2021

From the vineyard formerly known as L'enclos du Tertre in Frankland River. Organically farmed and hand picked, the fruit was destemmed to an open top fermenter and a week and a half later basket pressed to neutral oak for nine months.
Attractive nose of sweet blue and red fruits, the palate is slick yet rugged. It tastes like the Malbec grapes in a very pure form.

Syrah 2021

The 2021 Syrah was made from fruit grown across two of our leased vineyards that we run organically (Merrebee and Trappers Gully) and one owned and run by our friends that we consult to (Lecco vineyard). The grapes were all hand harvested and with good faith in our new gentle de-stemmer we reduced the percentage of whole bunches in the fermentations down to 15% this year. Elevage in a combination of neutral oak, slightly newer puncheons and a new concrete tank.
The wine is overflowing with distinctive cool climate Syrah characters, dark fruits, pepper and spice tied together on a velvety palate with fine tannin.
Winefront Review by Mike Bennie
Posted on 13 June 2022
"Syrah from two vineyards farmed organically by Ryan the winemaker himself.
Powdery dry with amaro laced dark berry fruit flavours, botanicals, blood orange, sour cherry and refreshing, minerally acidity. Fine, silty tannins shape things nicely, decent length, liveliness and good depth. Very good."
91 Points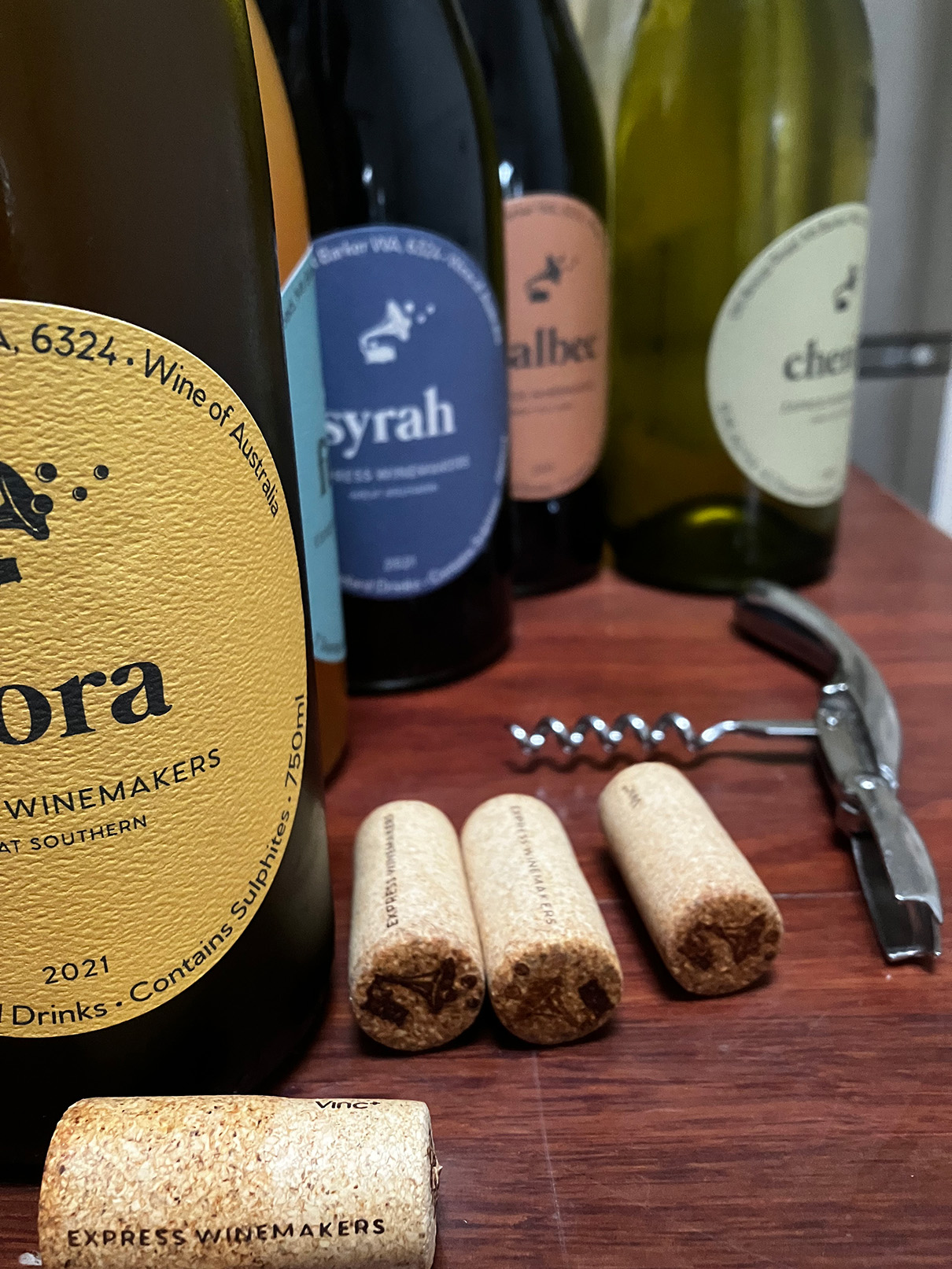 (Image: Sam Blackwell)