(Photo: The sundial at the heart of the Juffer Sonnenuhr vineyard)
German Grosses Gewachs arrivals:
Battenfeld Spanier (Rheinhessen) & Fritz Haag (Mosel)
Grosses Gewachs from Jancis Robinon's Oxford Companion to Wine:
"Grosses Gewächs — (pronounced 'guh-vex') is a prestige wine category devised by Germany's vdp and in use (though no longer exclusively by its members) since 2002, starting with wines from the 2001 vintage. Wines so designated (but not necessarily so labelled, as the terminology is not recognized by the german wine law) are from traditional grapes and vineyard sites classified (by the VDP) as (superior) grosse lagen. The sites in question are typically einzellagen but occasionally subdivisions thereof (whose names are not technically allowed on labels). Grosse Gewächse (pl.) must be cropped at yields of no more than 50 hl/ha, be hand harvested, at no less than the must weight required for spätlese (although Grosses Gewächs wines are nowadays labelled without prädikat), and be subjected to sensory review. Besides attempting to classify, protect, and promote the best vineyard sites of Germany, the VDP regulations for Grosses Gewächs were also intended to stipulate a recognizable style of relatively full-bodied, legally trocken wine (though that designation is also absent from their labels). Grosses Gewächs wines must be bottled in glass embossed with a logo featuring a grape cluster and the numeral 1 and (since vintage 2007) are labelled with the initials GG. In a departure from conventional German labelling practice, and to emphasize continuity with the Burgundian notion of a grand cru, vineyard names on the labels of Grosse Gewächse are not preceded by the names of their respective villages, with the result that some names—Herrenberg and Schlossberg, for example—can be found on wines from several different sites. Within the VDP, Grosses Gewächs encompasses Rheingau wines formerly labelled erstes gewächs."

The historic Fritz Haag wine estate is located in the heart of the central Mosel River Valley. The earliest documentation of the estate dates back to 1605. At that time, the village in which it is situated was known as 'Dusemond.' In 1925, this village was renamed 'Brauneberg' ('brown mountain,' a reference to the colour of the slate soil in this area of the Mosel) in an endeavour to further promote the reputation of its world-renowned vineyards 'Brauneberger Juffer Sonnenuhr' and 'Brauneberger Juffer.' 
Vintage 2020:
Vintage 2020 is another terrific vintage for Germany.
Overall, the style of the vintage was aptly captured by Stuart Pigott, in his report for James Suckling:
'sleek and vibrant with tremendous energy ... with bright aromas, racy acidity and great balance.'

2020 Fritz Haag Brauneberger Juffer Riesling Trocken Grosses Gewächs (GG)
"The 2020er Juffer Riesling Trocken GG, as it is referred to on the consumer label, was fermented and aged in a mix of stainless-steel tank, Fuder, and large oak barrel. It offers a refined and beautifully restrained nose of bergamot, anise, white flowers, minty herbs, and pear. The wine is elegant and rather light-weighted on the juicy and almost suave palate. This makes for a dry rather than bone-dry feel, even if the finish shows good focus and freshness as herbal and zesty elements show up. The aftertaste is superbly clean, spicy, and dry-tasting. This light and elegant version of dry Riesling will be superb in a few years."
92 Points. Reprint from Mosel Fine Wines Issue No 58 – September 2021
2020 Fritz Haag Brauneberger Juffer Sonnenuhr Riesling Trocken GG
"The 2020er Juffer-Sonnenuhr Riesling Trocken GG, as it is referred to on the consumer label, offers a complex and multi-layered nose of cassis, greengage, candied grapefruit, orange blossom, and vineyard peach. The wine proves beautifully creamy but also superbly spicy and minty on the palate and leaves a nice sense of lightness and energy in the focused finish. The aftertaste is all about fine spices and smoke. This very subtle and filigreed expression of dry Riesling is a huge success"
93 Points Mosel Fine Wines Issue No 58 – September 2021
2020 Fritz Haag Kestener Paulingshofberg Riesling Trocken GG
"The 2020er Paulinshofberger Riesling Trocken GG, as it is referred to on the consumer label, is a bone-dry wine made in Fuder and stainless-steel tanks from vines located just under the Monzeler Kätzchen and at the right-hand side of the rocky part of the vineyard. It offers a comparatively smoky but also nicely fruity and attractive nose of minty herbs, licorice, spices, blackberry, candied grapefruit, and anise. The wine is nicely juicy and coats the palate with candied citrusy fruits and aniseed herbs. It develops more presence as it unfolds and shows more density and intensity. The long finish is nicely focused but still quite tart at this early stage. It needs a couple of years to integrate all these elements and has even some upside if it gains finesse and elegance."
91+ Points Mosel Fine Wines Issue No 58 – September 2021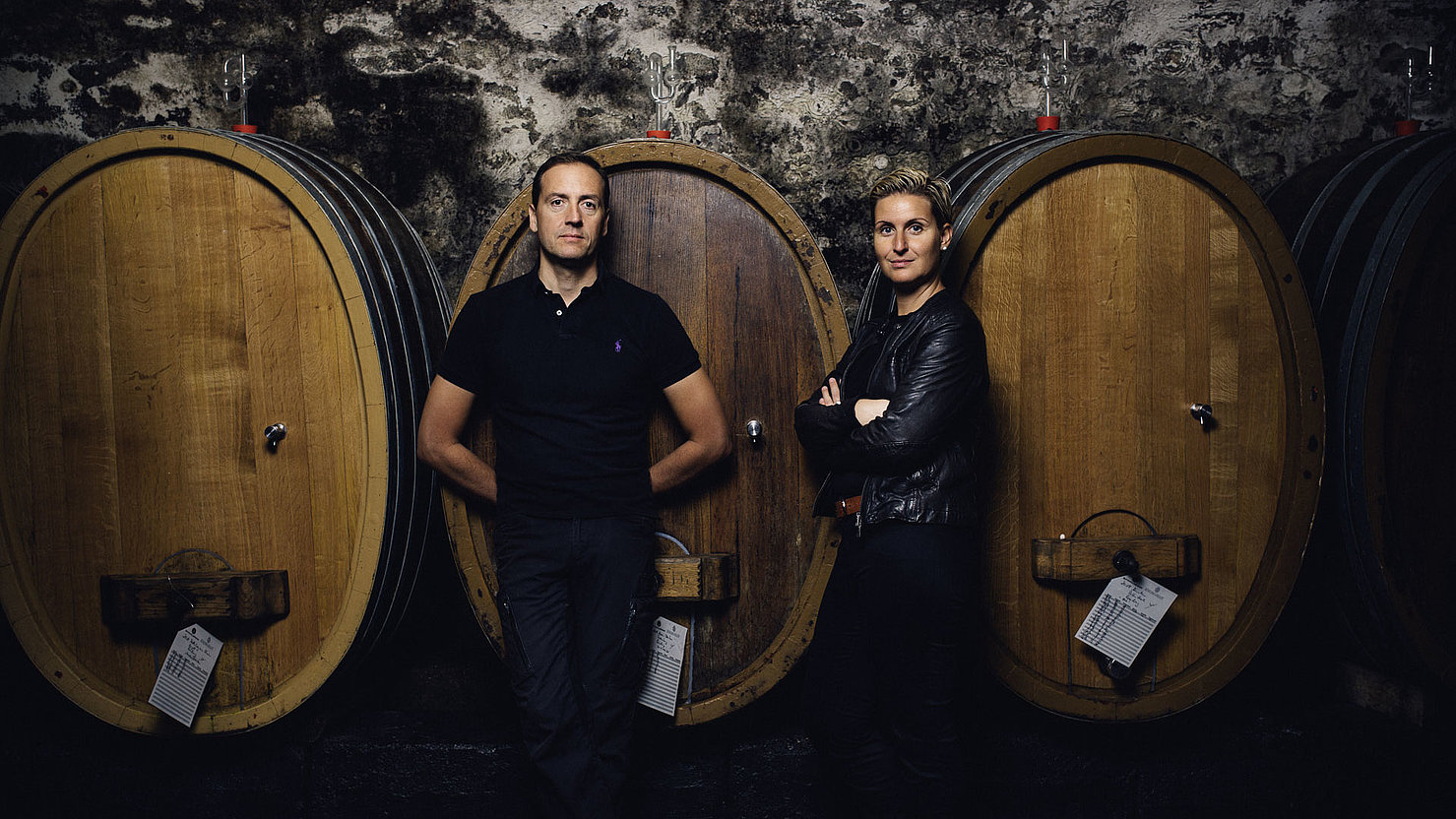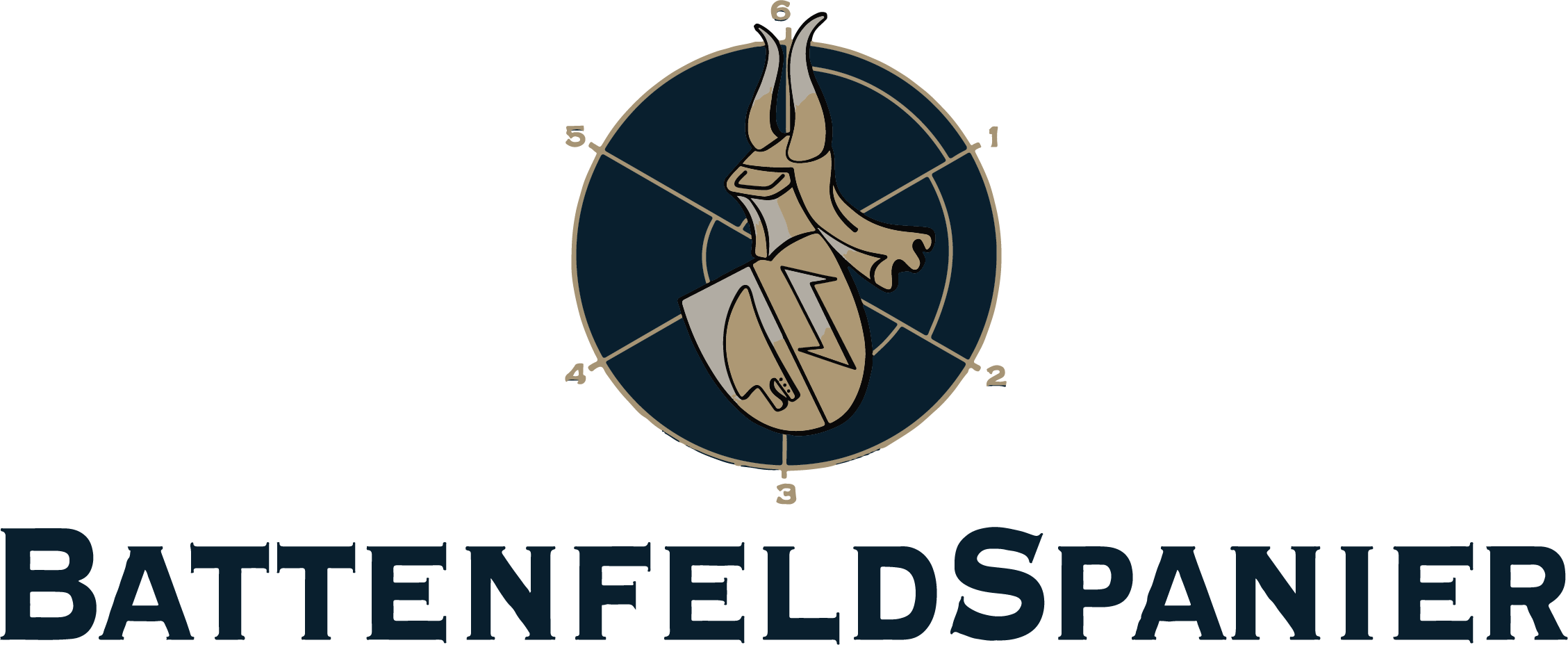 Battenfeld Spanier Grosses Gewachs 2019's
(certified organic)
"When I founded my wine estate at the age of 20, restoring soil vitality was one of my most important goals. The grape vine is an interpreter of the relationship between light and earth. I thought that I could do little to influence light processes, therefore I focused on the soil. The conversion of my vineyards in 1993 to ecological cultivation represented a natural and logical step. To my mind, wine should communicate a direct impression of the soil characteristics of the southern Wonnegau: marled chalk and chalk pebbles, all the way to solid limestone. One should be able to experience and taste the rock.
Riesling is my vision. In the Wonnegau, no grape is able to translate light and soil into wine as precisely or succulently. I judge Riesling's superficial fruitiness to be only a pretense. It is merely an intermediate phase, before the metamorphosis to a true stone wine begins. In reality, a natural Riesling wine is less fruit, and rather much more herbs, spices, saltiness, and flint. That's why my primary slogan is LIQUID EARTH." H.O Spanier Winemaker of the Year
- Vinum WeinGuide Deutschland 2018: Carolin Gillot-Spanier and H.O. Spanier
Weingut Kühling-Gillot & Weingut Battenfeld-Spanier
2019 Vintage:
"The 2019 vintage is the best vintage I have ever tasted for German riesling in my four-decade career. Like James, my career as a wine critic began in the early 1980s. The first German vintage I tasted as young wines was 1983 and I can't remember a vintage like that – until now. The 2019 wines, from dry to classic style with natural grape sweetness are simply astonishing quality, which means 2019 is one of the greatest vintages of modern times and will be remembered for decades, possibility generations."
James Suckling
2019 Battenfeld-Spanier Hohen-Sülzen Kirchenstück Riesling GG
"The 2019 Hohen-Sülzen Kirchenstück Riesling GG is bright and precise on the purely chalky, delicately yeasty and lemon-scented nose. Full-bodied, pure, straight and salty on the palate, this is an elegant and juicy, very stimulating and almost easy-drinking Kirchenstück with remarkable finesse and vitality. It's not as dramatic as the Frauenberg or the Rieslings from the Zellertal, but an excellent Riesling for sure."
92-93+ Stephan Reinhardt, Wine Advocate
"Very complex, spicy nose with a whiff of funk adding tension, this is a tightly focused, medium-full bodied wine with a strict tannin structure that may be too much for some, but it delights us. Just wait until it unfurls! Better after 2021."
96 points Stuart Pigott (JamesSuckling.com)
2019 Battenfeld-Spanier Mölsheimer Zellerweg am Schwarzen Herrgott Riesling Grosses Gewächs
"Rich, lightly honeyed citrus aroma. Complex mix of green fruits, apricot and ripe lemon and a lovely fumy/herbal lift. Crisp-sour freshness makes this more linear than I expected. Masses of freshness and tension and more length than fullness in the mouth. Leaves your palate vibrating. (JH)"
17 / 20 Points. Jancis Robinson
"A touch of funk makes this bold, concentrated dry riesling very exciting. Although there's an attractive pear note, the herb and fern aromas are far more fascinating. Lovely, very long, silky finish. Better after 2021."
96 points Stuart Pigott (JamesSuckling.com)
"The 2019 Mölsheim Zellerweg Am Schwarzen Herrgott Riesling GG is intense in color and flavors but still a raw diamond with fine notes of crushed limestones and cool winds. The attack on the palate is pure and fresh, tight and very salty before the wine reveals its complexity and compact structure. This is a very elegant and salty-piquant Riesling with lemon notes and very fine tannins. This is a Riesling with power, purity, finesse and a serious grip. Exciting! Tasted as a barrel sample in April 2020. Drink: 2025-2036."
94-95 (+) points Stephen Reinhardt (Wine Advocate)
2019 Battenfeld-Spanier, Nieder-Flörsheimer Frauenberg Riesling Grosses Gewächs
"Some sweetness on the nose and a light but intriguing combination of lime and spice on the palate. Chewy finish. Firm and with a strong spine. Needs time."
16.5 / 20 Points. Jancis Robinson
"Riesling meets Chablis! The barrel sample of the 2019 Nieder-Florsheim Frauenberg Riesling GG is intense and complex on the pure, chalky, floral and nicely reductive nose. Round, charmingly intense and juicy on the palate, this is a refined and silky-textured Frauenberg with a pure, very elegant, stimulatingly precise and salty-crystalline finish. Very promising."
Wine Advocate - 96 - 97 Points 

(Photo: Zellerweg am Schwarzen Herrgott)