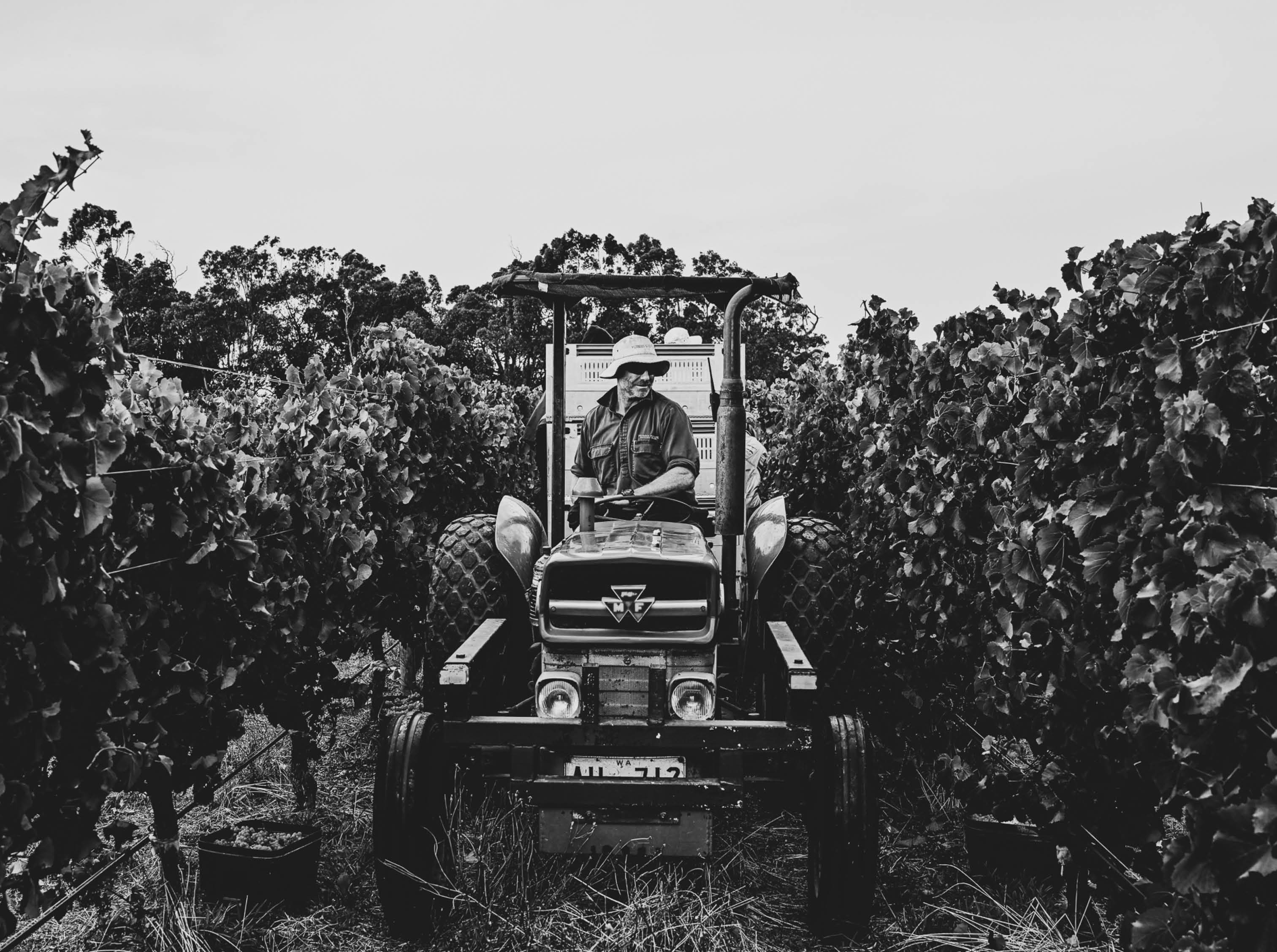 About
Organically Farmed
100% Estate Grown & Made
Wines of Place
Our Patch of Margaret River
Nestled by the Indian Ocean in cool Stevens Valley, Margaret River, lies an ancient patch of gravel loam earth that we call Voyager Estate, where ocean breeze tempers the south western sun to yield fine vintages unlike any other.
Voyager Estate embodies a 40-year legacy of family, adventure and sustainability. Yet perhaps above all, it is an expression of its place - a wild corner of the West Australian landscape that is as beguiling as it is remote. Surrounded by ocean on three sides the aspect, microclimate, consistent maritime influence and our ancient soils are the foundations of our distinct style.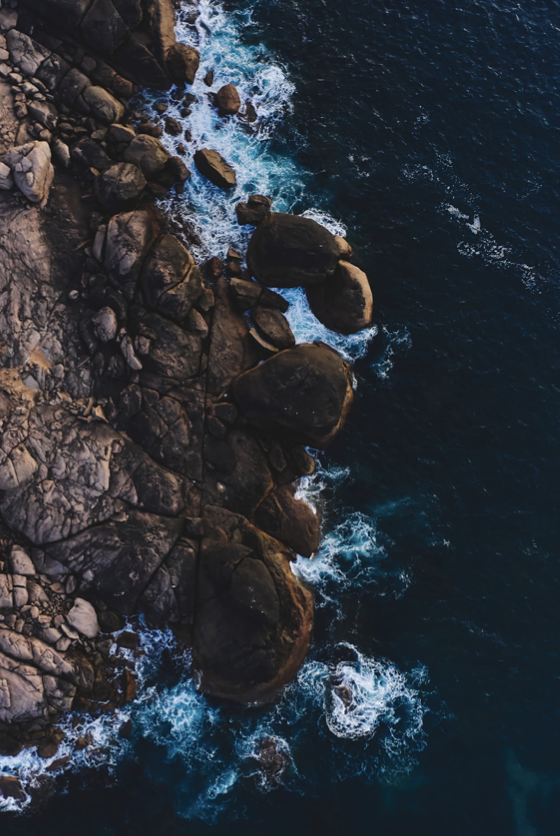 (Image: Margaret River Coastline - Voyager Estate)
Our Craft, Our Wine
We work with nature as much as possible, believing that farming with organic practices builds healthy and active soil biodiversity, allowing our vines to flourish now and for future generations.
We nurture living soils with healthy nutrients and deep vine-root systems, so they can continue to produce world-class wines and mark their place in Australian vinicultural history.
Our winemaking is a continuation of this 'hands off ' and organic approach to viticulture. We want people to taste the vineyard when they drink our wines: the soils, the local flora and the purity of fruit that our land delivers. To achieve this, we are as gentle as possible during the winemaking process.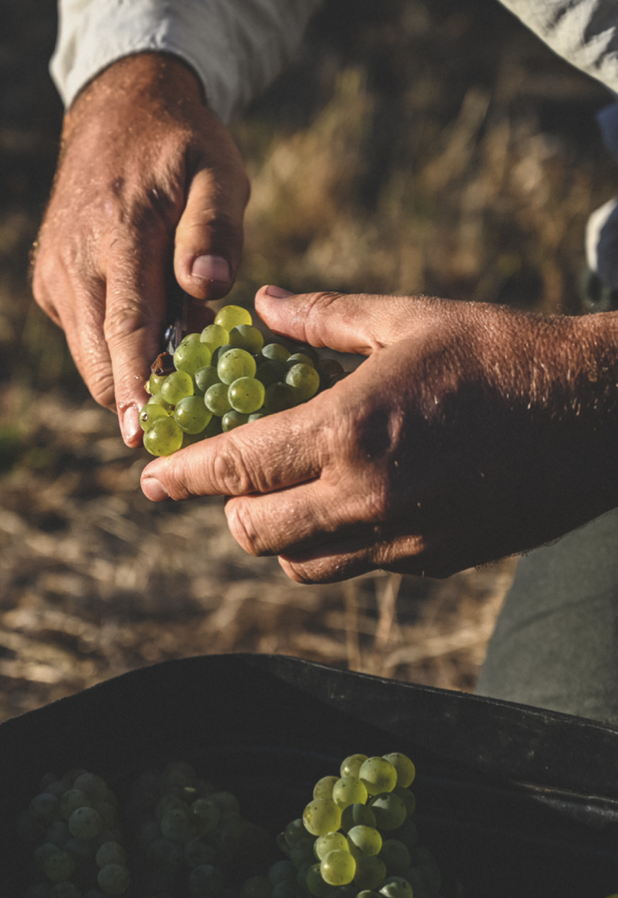 (Image: Voyager Estate)
A True Original
Michael J Wright, the man with the vision for Voyager Estate, was a farmer above all else. He loved the land, and he loved sharing the produce from his little patch of the world.
Every crease of his boots reflected every inch of his passion. He was meticulous in setting up our vineyards. He did all the soil profiling himself at a density five times greater than the norm.
He sought and found both quality and uniformity – beautiful red gravelly loam over a rich clay base in a well-formed patchwork of blocks across the property.
His obsession with bringing the character of these great soils to the surface through wine growing was a key factor in creating what has become our most prized vineyard blocks today, which form the core of the MJW wines.
Michael ensured that everything he touched did justice to our beautiful place in Stevens Valley. He fostered this focus and vision in our people and it is most fitting that this iconic wine is named in honour of him - a truly original wine, honouring a true original.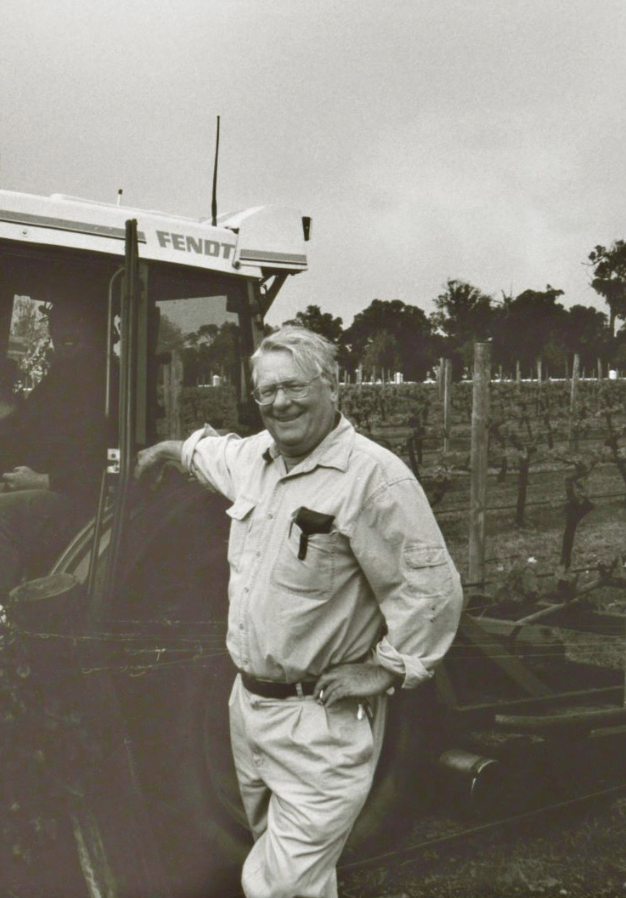 (Image: Michael J Wright - Voyager Estate)
Voyager MJW Release

2020 MJW Chardonnay

Variety: 100% Chardonnay
Alc/Vol: 13.0%
pH: 3.29
TA: 6.6 g/L
Vineyard: B6 (Clone 95), B5 (Gingin clone) & V12 (Clone 76)
Soil: Extremely gravelly, high granite content & stony, clay base
Organic: Certified Organic
Harvested: 4 to 13 February 2020
Oak: French oak, 9 months
Cellaring: Up to 20 years
Colour: Pale straw
Nose: Grapefruit pith, lemon meringue, hazelnut, mineral flint
Palate: Tightly wound, layered, savoury texture, great line & length
Food Match: Butter poached skate wing, broccoli, chicken & lime sauce
Vintage:
A near perfect growing season, aside from a small storm in late October which brought some wind and hail. Spring was warm and dry, followed by a very hot December. Milder conditions through January ripened the grapes nicely, and saw the team commencing harvest in early February. The Chardonnay
was picked first, with the fruit displaying pristine freshness, fruit concentration and bright varietal expression.
Method:
Selected parcels were hand-harvested and pressed separately, before natural yeast fermentation in French oak, of which
27% new, 67% one year old and 6% two year old. The Clone 95 batch underwent malolactic fermentation to increase structure and reduce the wine's natural acidity. Bâtonnage was conducted monthly for the duration of maturation, prior to blending in November 2020 and bottling in January 2021.

"The ultimate expression of Chardonnay from our best Certified Organic blocks. The Dijon 95 clone brings minerality and texture, whilst the Gingin clone brings that pristine citrus core synonymous with Margaret River. Walks the tightrope beautifully between savoury complexity and fruit power."
- Travis Lemm, Winemaker & Winery Manager

Review by Erin Larkin - 2023 Halliday Wine Companion
"Inchoate, powerful, raw and dense. At this point, the 2020 vintage is on parade; the acidity which backs to fruit is juicy and lip smacking. The marriage of the Dijon and Gingin clones is not seamless yet, but given the pedigree of
this wine, it will be, given time"
95 Points

Review by Andrew Caillard MW - Vintage Journal
"Fragrant white peach, nectarine, camomile aromas with hints of grilled almonds and vanilla. Silky-textured wine with pure stone fruit flavours, fine creamy texture and underlying marzipan and vanilla notes. Builds up al dente and minerally at the finish. A classic Margaret River style with lovely ripe fruit definition, viscosity and structure"
96 Points 

2018 MJW Cabernet Sauvignon

Variety: 100% Cabernet Sauvignon
Alc/Vol: 14.0%
pH: 3.55
TA: 6.1 g/L
Vineyard: V9 Old Block, U12 North Block (Houghton clone)
Soil: Uniform stony, gravelly soils with stony, clay subsoils
Organic: Organically farmed
Harvested: 5 to 7 April 2018
Oak: Fine grained French oak, 18 months, 46% new
Cellaring: 20 + years
Colour: Dark red
Nose: Dark berries, cocoa, nori seaweed, earth, gravel
Palate: Elegant, medium-bodied, complex, perfectly balanced
Food Match: Aged roast duck, pickled plum, black garlic
Vintage:
Excellent budburst was followed by a beautifully warm November; ideal flowering and fruit set conditions. Summer was quite mild and one of our wetter Decembers, with just a few hot days. The warmer March weather saw reds ripen beautifully, and they were harvested under clear, sunny skies with ripe, concentrated flavours and excellent fine-grained silky tannins.
Method:
Hand-harvested fruit was de-stemmed to retain as many whole berries as possible then fermented separately in open and upright fermenters with regular, gentle pump overs or plunging. Parcels were pressed separately to barrel for maturation over 18 months in fine grained French oak, prior to bottling in December 2019.
"Handcrafted from our original heritage vines and a pure expression of Cabernet from our home in Stevens Valley. The 2018 vintage was exceptional, producing a finely structured and savoury wine bursting with complexity and allure. A wine that will be long lived."
- Travis Lemm, Winemaker & Winery Manager

Review by Erin Larkin - 2023 Halliday Wine Companion
"This is a sophisticated, powder-fine cabernet that shows the power and might of the 2018 vintage, albeit in its inherently restrained manner. This is svelte and it will live an age"
97 Points

Review by Andrew Caillard MW - Vintage Journal
"Very appealing cassis, mulberry, mocha aromas with graphite, herb garden aromas. Fresh smooth cassis, mulberry, blackberry fruits, fine chalky/grainy textures, lovely mid-palate richness, crunchy freshness and integrated mocha/vanilla oak. Finishes cedar firm with pure dark berry fruits/chinotto notes. Very attractive wine"
96 Points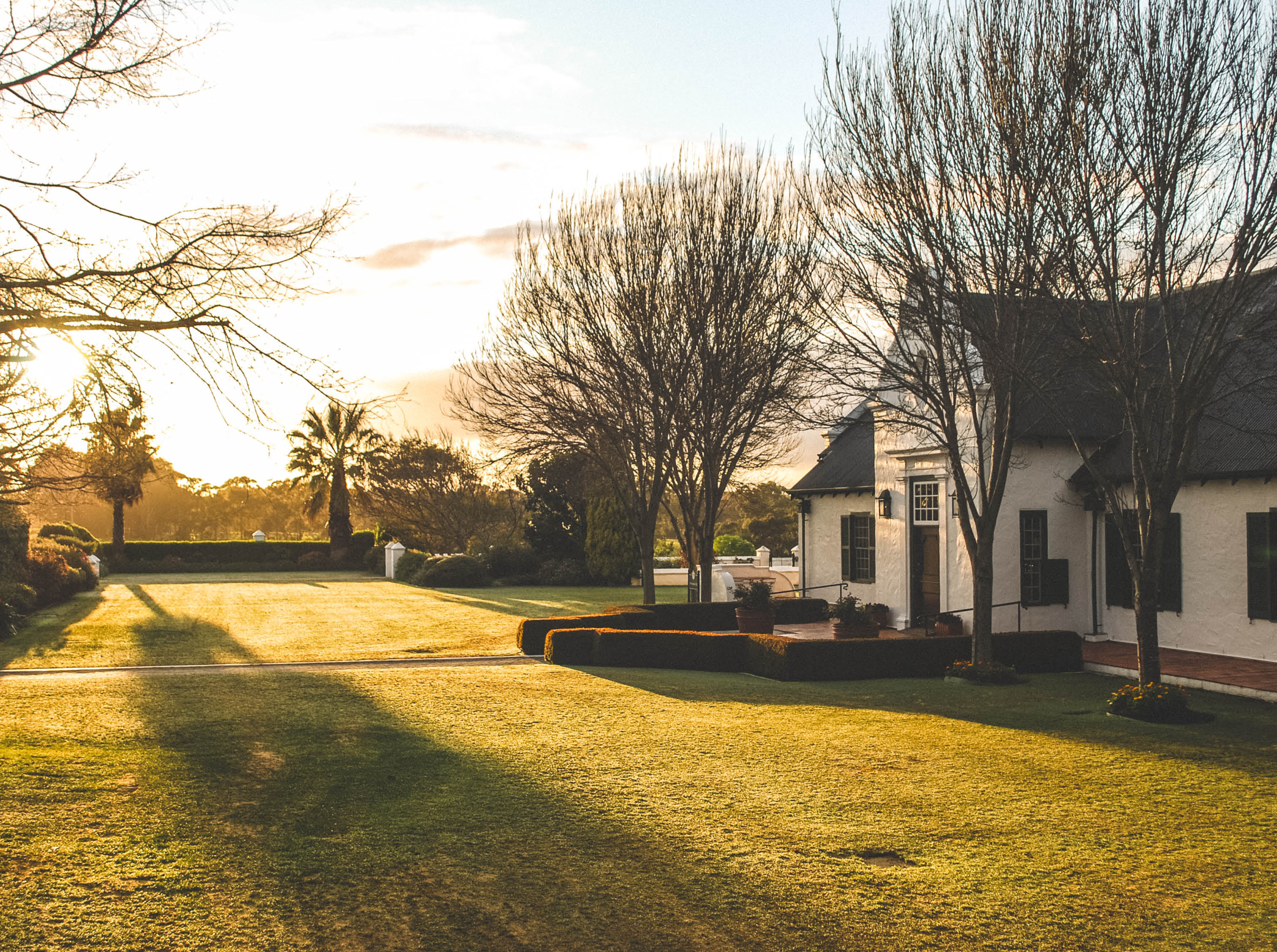 (Image: Voyager Estate)