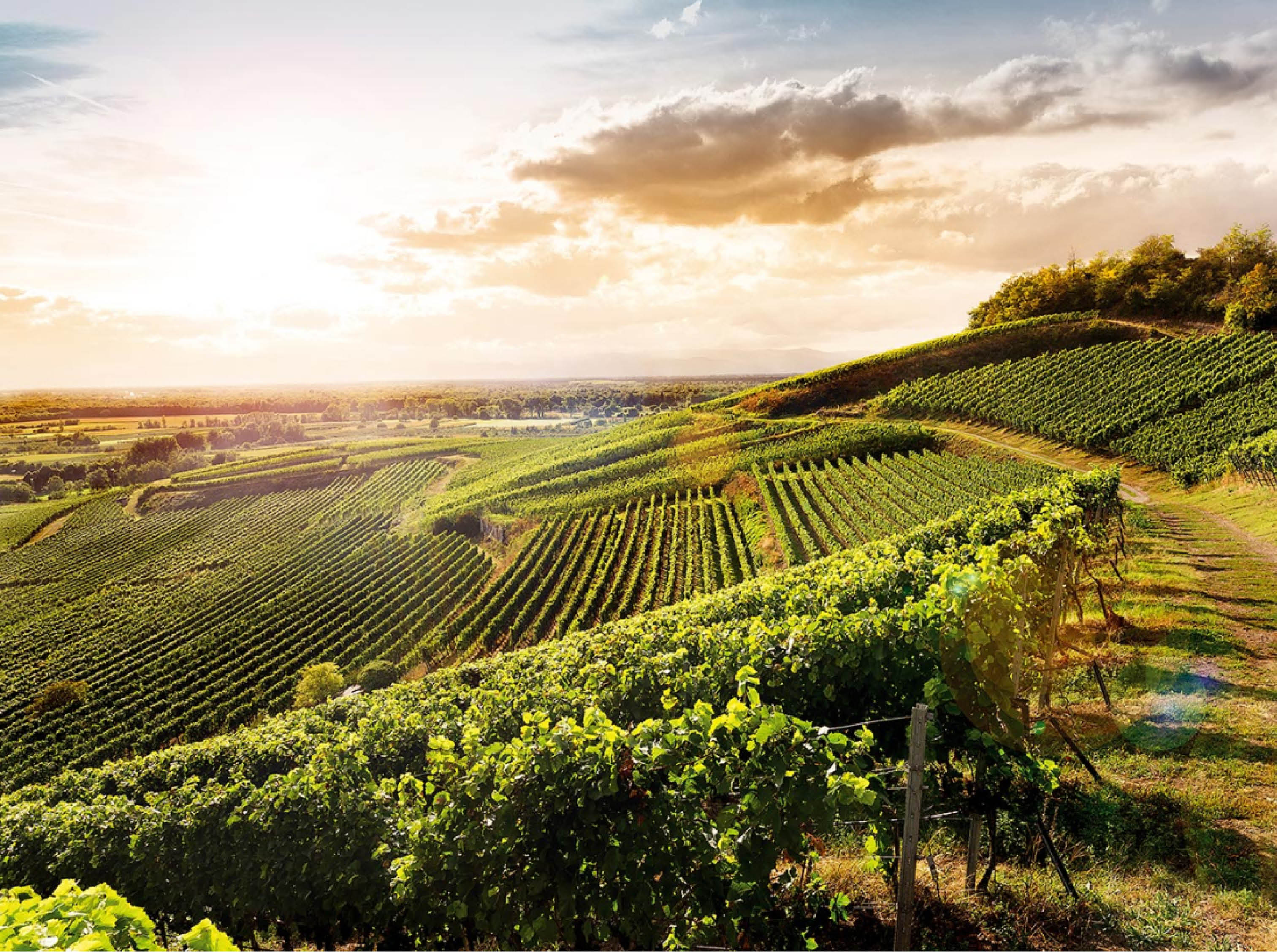 About
Falstaff Wine Guide Germany 2023- 5 stars
Our family-owned winery is located in the southwest of Germany. It is the sunniest region of the country. We are producing dry white and red wines in the heart of the so-called Kaiserstuhl, an extinguished volcanic belt.
Our family's viticultural roots reach back to the 18th century. But under the name Salwey, the winery is operating in third generation by now.
Our vines are grown respecting climate, animals and plants. Nature conservation is a priority for us.
We include one of the biggest nature reserve of the region, Kirchberg, within our vineyards.
All grapes are harvested by hand, transported with a lot of caution to the winery and selected before the actual vinification process starts indoors. We make exclusively dry and completely fermented wines. Our style is clear, straightforward and is only characterized by the different variety of grapes and the minerality of each terroir.
Most of our wines age in well-selected wooden barrels and barriques made of Kaiserstuhl oak and develop in our mountain cellar.
Our motto: As little as possible, as much as necessary.
Konrad Salwey is Wolf-Dietrich's oldest son. He is now following the family path, finding his own ways. After learning at various German wine estates, among others Hans Wirsching and Müller-Catoir, he completed his oenology studies at the University of Geisenheim.
In 2002, Konrad returned to his family's business in Oberrotweil.
Since 2011, Konrad manages the winery and is therefore shaping its strategic direction and wine development.
He is well-known for trying new ways of vinification, always refining Salwey's pure style of wine.
His Pinot Gris is the flagship of Salwey winery today.

2021 Baden Weissburgunder Pinot Blanc

The Salwey among the Pinot Blancs! Big body, good structure.
Fresh, light and perfectly balanced notes of citrus, lime and pears.
Characterized by the spicy minerality of the Kaiserstuhl terroir from the very first sip.
Well chilled, it goes well all year round - and especially with salads, fish and Asian cuisine.
12.5%

2021 Baden Grauburgunder Pinot Gris

Even as an estate wine in the basic quality, it is an exquisite wine: more varietal and robust. Thanks to its low residual sugar and its tannin structure, this wine can be used in many ways as a meal accompaniment and is therefore an ideal table wine. The Grauburgunder Gutswein impresses with its aromas of ripe yellow fruit and some citrus, which are supported by a spicy minerality and a cleanly balanced acidity.

2018 Salwey Oberrotweil Reserve Grauburgunder

Our Oberrotweil Pinot Gris has an earthy, tart character typical of the variety, and for a white wine it has a high tannin content, which gives the wine a very long finish. The year 2018 produced powerful and expressive wines, which we expect to have great aging potential.

2020 Baden Spatburgunder PN
Many of our customers still know the Pinot Noir Kaiserstuhl as Käsleberg.
A fruity, medium heavy Pinot Noir for every day.
The Pinot Noir Kaiserstuhl comes from very good original loess sites of old vines. The red wines have a high but at the same time very velvety tannin content. It is already a pleasure to drink, and it will be for years to come.

2018 Salwey - Baden Steingrubenberg Weissburgunder Grosses Gewachs PB

'The same marriage of austerity and elegance emerges in the Steingrubenberg. Citrus, floral and a touch of dried spice. Juicy mid palate with quiet depths and a firm structured hand. Subtle, stony finish." (PS)
Jancis Robinson. 17/20

2019 Salwey - Baden Kirchberg Weissburgunder Grosses Gewachs PB

"Baked pears. Immediately appealing, with a bold wash of sweet acidity, lime-bonbon sweetness and casually friendly fruit. Has a real buzz. Not the most complex, perhaps, but so much garrulous warmth and welcome that it's impossible not to love." (TC)
Jancis Robinson. 16/20

2018 Salwey - Baden Eichberg Grauburgunder Grosses Gewachs PG

'The restrained and reductive character, all smoke and wet stone, freely step to the side to make way for a long parade of bright citrus. The juicy, easy-going core, a helpful parting gift from the bountiful 2018 vintage, is kept in check with a phenolic mesh reminiscent of walnut skin and playful acidity. Moderate alcohol levels allow for a beautiful brightness and lithe drinkability, while a long, saline finish delivers a fireworks finale." (PS)
Jancis Robinson. 17/20

2019 Salwey - Baden Henkenberg Grauburgunder Grosses Gewachs PG

"Crack of fireworks cordite on the nose. Like its stablemate Eichberg, densely packed, it feels as if it might explode if you approach it with a match. Clementine. Papaya. A Thousand and One Nights… A wine that wants you on tenterhooks. It draws you in, pushes you back, holds you on a rope bridge over a deep drop of nothing, blows smoke in your face, strokes your lips with a feather. It's oranges and orange blossom, sour cherries and jasmine. Glowing with life and energy." (TC)
Jancis Robinson. 18/20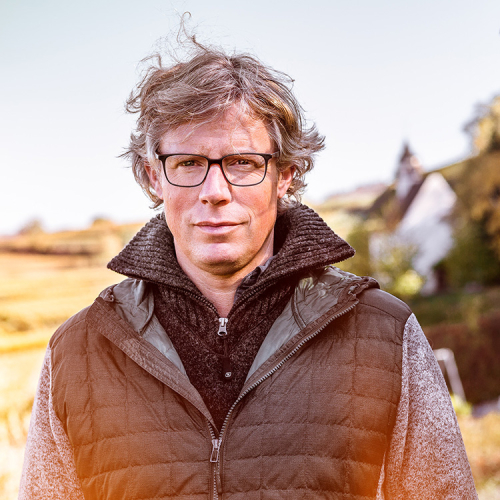 (Image: Konrad Salwey / www.salwey.de)