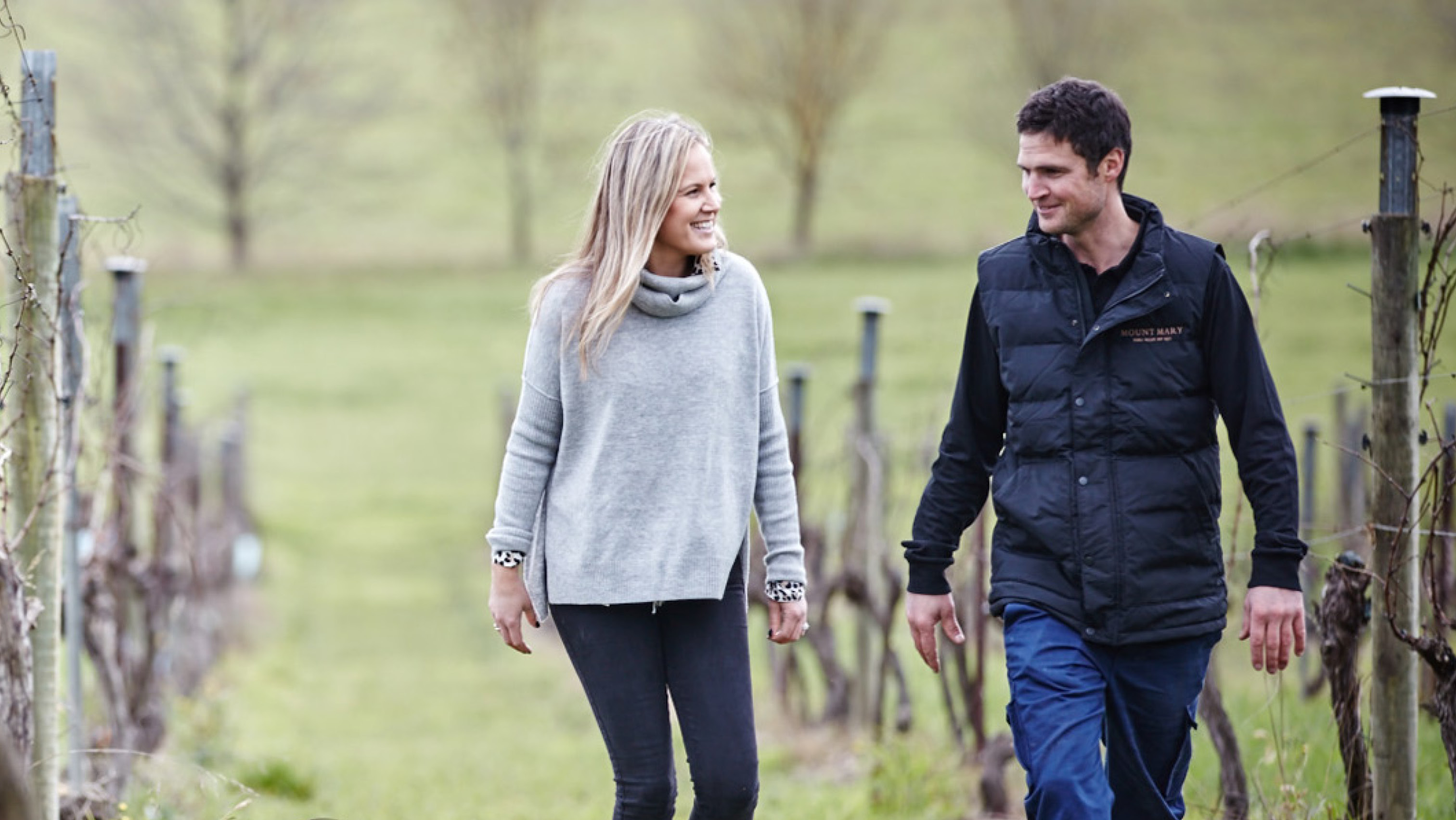 THE 2019 SEASON
The 2019 growing season was one of extreme contrast in the Yarra Valley. We experienced a fairly severe frost in mid-September which unfortunately resulted in a 10-15% crop loss through our Chardonnay and Pinot noir. December proved to be very wet and humid resulting in some early season disease pressure. What then followed was one of the warmest Januarys we have on record. This involved a string of days tipping the mercury over 35 degrees Celsius. Some vintages just seem to produce wines that defy the climatic conditions and we believe 2019 is one that fits this mould. The gradual improvement these wines have shown in bottle over the past 12 months has been extremely pleasing. This suggests to us the 2019 wines will hold a special place in the lineage of vintages we have produced since the first release in 1976.
Harvest began on the 15th of February and concluded on the 29th of March. The Mourvedre (a component of the Marli Russell RP2) was the last variety picked. Unlike 2018, the natural crop load in the vineyard was moderately low ensuring a beautiful balance of fruit and shoot growth. This was a key factor in our vineyard handling these dry and warm conditions so effortlessly. The 2019 season delivered a pleasingly even spread across all varieties grown here at Mount Mary. Both the red wines show a fantastic level of fruit ripeness in combination with a piercing purity and focus. The whites follow in the same vein with exceptional concentration of flavour, pristine acid and freshness.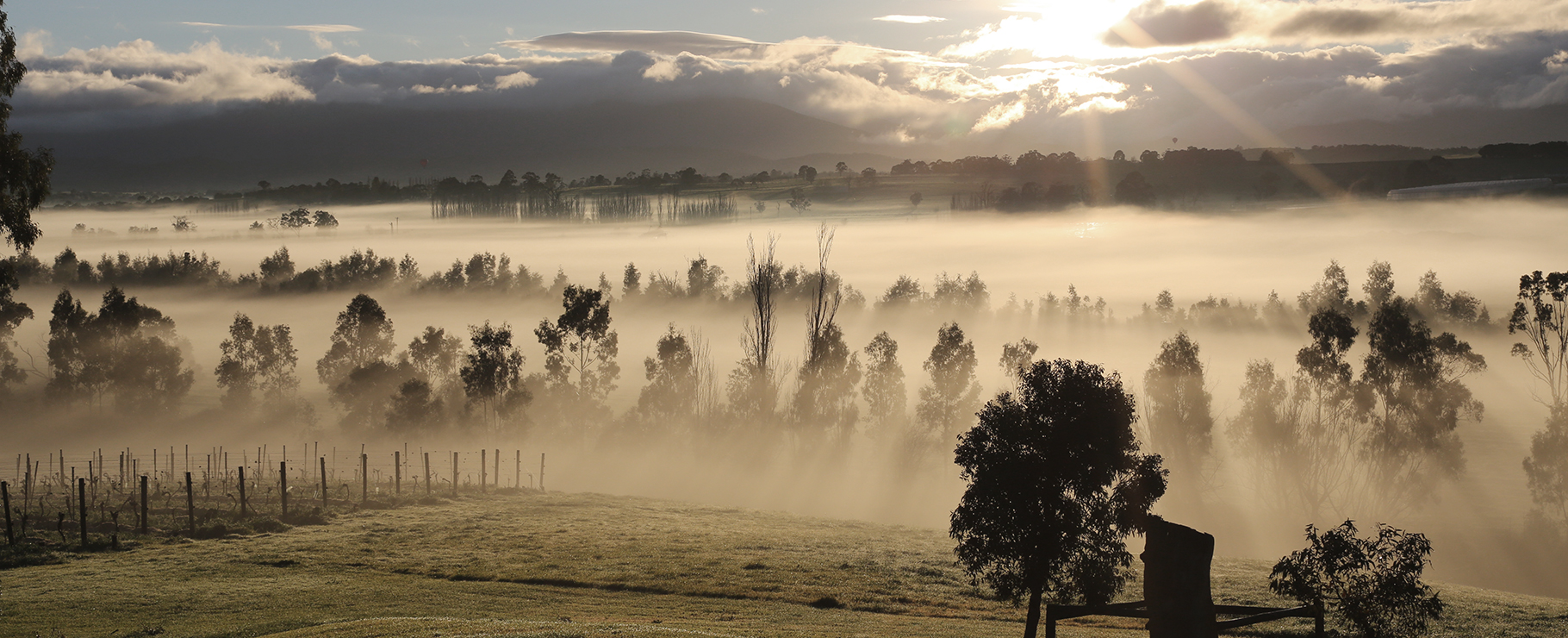 TASTING NOTES
2019 TRIOLET
The 2019 Triolet is somewhat defined by the explosive complexity of aromatics that burst from the glass. Some leaner lime, grapefruit and freshly cut grass aromatics combine with passionfruit and green apple characters, giving this wine so much intrigue on the nose. There is also a savoury element of slate, seashells and beeswax. The palate shows brilliant intensity of flavour, but is held in check by a strict line of acidity. The palate follows on with flavours of lime, stone fruit, nashir pear and lees derived complexities adding a creaminess in the mouth. The phenolics are perhaps a little understated compared with previous vintages but are still present offering texture and grip on the particularly long finish.
65% Sauvignon blanc
25% Semillon
10% Muscadelle

2019 CHARDONNAY
The 2019 Chardonnay is defined by its finesse and purity and, at this point in time, suggests nothing of the warmer vintage. Aromatically it is a little closed at first but opens up and fully expresses itself with time in the glass. The nose shows some preserved lemon, pear, white peach, cashew nuts and subtle toasty oak complexities. The palate is only medium bodied, but exhibits exceptional length of flavour and persistence. There are primary fruit flavours of pear, melon and grapefruit paired with savoury spice undertones, nuts and buttered toast. There is already an appealing balance to this wine with phenolics, acid, primary fruit and secondary complexity all neatly pieced together.

2019 PINOT NOIR
One of the most brilliant characteristics of Pinot noir as a variety is that it tends to mirror, reflect and express the season more clearly than any other variety. The 2019 Pinot noir shows some riper, more robust characters than are typical of Mount Mary Pinot noir, whilst still carrying our hallmark elegance and purity. On the nose there are stewed plums, quince, cherry liquor, sauté mushroom and spice. The palate is rich, decadent, silky and seamless. There are flavours of plum, stewed strawberry, cherries and fine grained toasty oak which will meld with the wine a little more with time in bottle. Currently, primary fruit characteristics feature more prominently in this wine over secondary characters of earth and undergrowth. Expect these savoury elements to become more obvious as the primary fruit subsides over the coming years.

2019 QUINTET
The 2019 season could not have been more perfectly suited to ripening the five left-bank Bordeaux varieties which feature in this wine. The colour is strikingly deep and vibrant at this young age. On the nose this wine shows a ripe, dark fruit spectrum courtesy of the warmer growing season conditions. The aromatics include scents of blackcurrant, cassis, violets, cherry, cocoa and a pleasing level of Cabernet 'leafiness' adding to the wine's aromatic complexity. The palate is defined by an incredible purity of fruit, a hallmark of our flagship Quintet blend. The palate shows flavours of plums, raspberry, chocolate and hints of mint. The tannins are so fine and pure yet give this wine brilliant texture, energy and longevity.
44% Cabernet sauvignon
30% Merlot
16% Cabernet franc
5% Malbec
5% Petit verdot

James Suckling review
_____
Mount Mary Quintet 2019
'This is a great Quintet, one of the best in fact. Here's a wine that combines such elegance, power and polish to a level seen in the best wines of Bordeaux in the best vintages. Aromas of blueberries, cassis and mulberries are framed in cedar and fresh, leafy cabernet tones, as well as violets and forest wood. Some subtle oak spice here, too. The palate is so seamlessly layered with ultra-fine tannins that carry pristine blueberry, redcurrant and blackcurrant flavors. Concentrated, with pitch-perfect balance. Acidity imbues the finish with freshness and vitality. So elegant and unwavering. A Yarra Valley First Growth! Delicious now, but try from 2027 and for a decade after that.'
100 Points
Winefront reviews by Gary Walsh
Posted on 14 August 2021
_____
Mount Mary Triolet 2019
'Sauvignon Blanc 65%, Semillon 25%, Muscadelle 10%. All the wines from Mount Mary are outstanding, though in many respects, I reckon this is one of the most distinguished and individual wines in Australia. The bottle tasted was closed with a screwcap.
Delicate, yet flavoursome. It has a fine glossy gently glycerol texture that's shot through with flint, and pure cool acidity. A subtle fennel frond perfume, discreet pine-lime flavour, perfume of vanilla bean and sweet dried herb, and a bell clear finish of superb length. Graceful and so lovely to drink. A top release.'
96 points
Mount Mary Chardonnay 2019
'Screwcap closure on the wine I'm tasting.
The best Chardonnay wines, at least for me, combine flavour with lightness, and nothing too overt happening in the wine making process, and if this criteria is important to others too, then this release romps it home. There's a flicker of struck match, peach and citrus, with a subtle overlay of vanilla and spiced oak. It's glossy, but tight and chalky too, almond paste and crunch of limey acidity, with a touch of savoury complexity. It's almost juicy in its delivery of flavour, but never steps over the line. The finish is very long, all nougat and ripe Chardonnay flavour, and leaves you wanting more. What more could you want?'
96 points
Mount Mary Pinot Noir 2019
'The flavour profile of this wine is just made for Peking duck, is the first thing that comes in to my head. And now I've made myself quite hungry, though luckily, I will be having a bit of duck for tea today. Duck ragu, in fact, ordered from Dear Sainte Eloise.
All the squishy red fruits, five spice, with something of an autumnal character here too. It's medium-bodied, sweet uptake of poached red fruits and cherry, but fresh with it, and the tannin is sure-footed with an emery board feel, the finish sweet, long, and supple. Quite forward in a way, but very charming.'
94 Points
Mount Mary Quintet 2019
'Cabernet Sauvignon 44%, Merlot 30%, Cabernet Franc 16%, Malbec 5%, Petit Verdot 5%. It's no news flash, but for me, this is one of the greatest wines produced in Australia, if not the world.
My word. Head-spinning perfume, pencils and spice, rich deep dark berry flavour, aniseed and almond paste. Medium-bodied, density delivered with effortless elegance, delicious nutty chew to its carpet of ripe tannin, a mix of red and black fruits, and an exotic character to a finish of outstanding length. Incredible. '
97 points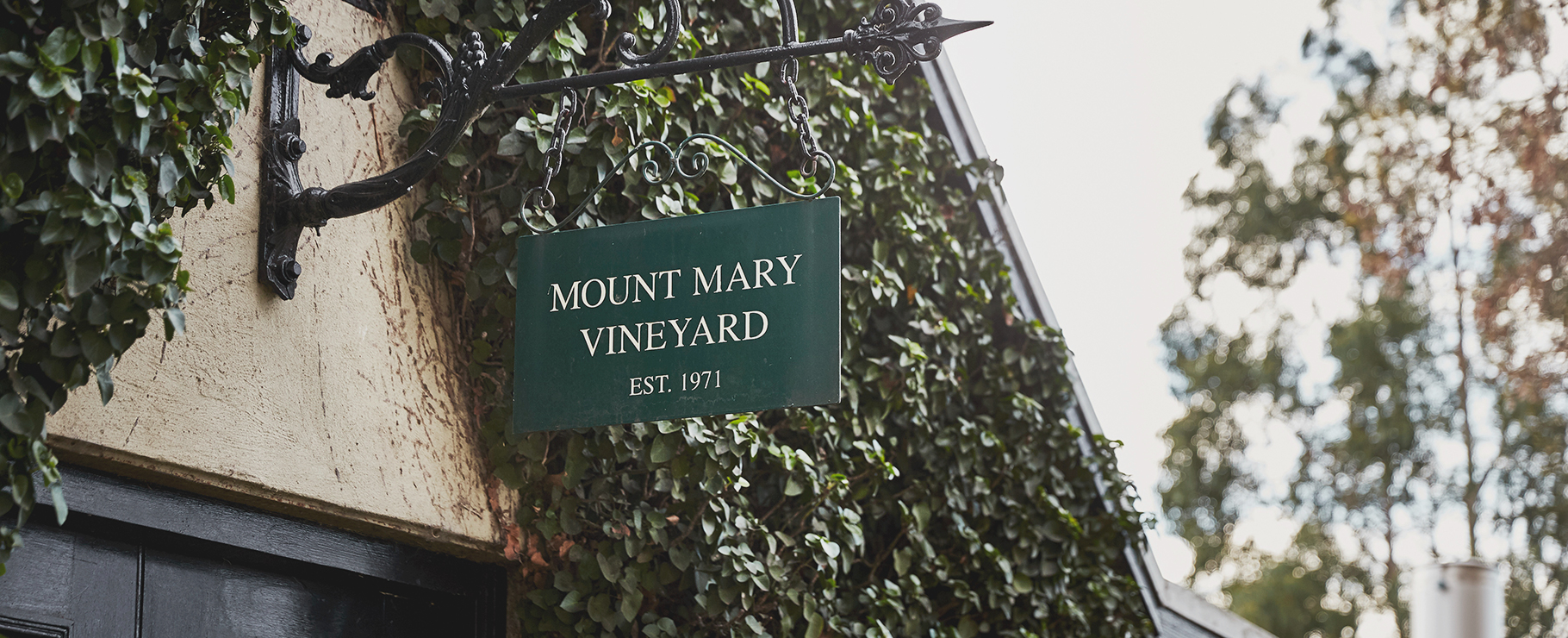 Halliday Wine Companion reviews
_____
'65/25/10% sauvignon blanc/semillon/muscadelle. Often nervy and tight on release, this is taut, linear and refreshingly dry. It does open up to reveal its savouriness, although there's a touch of lemon meringue pie, without the sweetness of course. It's mouth-watering, complex, compelling and unique.'
95 Points
Mount Mary Chardonnay 2019
'There must be some magic dust landing on Mount Mary, or rather, its chardonnay site. Latterly, this has just been rockin' it. No different this year: a pristine, refined and ultra-elegant wine. A harmonious offering of citrus and light, creamy leesy flavours, spice and vanilla-pod oak. The succulence via acidity ensures it lingers long. I got goosebumps tasting this.'
97 Points
Mount Mary Pinot Noir 2019
'The light ruby hue belies the whorl of intense flavour. Pretty aromatics. It bursts out with raspberries and cherries, then richer strawberry compote infused with bitter herbs, cloves and sarsaparilla. French oak is neatly tucked away, but acts as a support, while superfine tannins glide across a lighter- to medium-bodied frame. A beautiful and beguiling wine.'
96 Points
Mount Mary Quintet 2019
'A quintet of 44% cabernet sauvignon, 30% merlot, 16% cabernet franc and 5% each of malbec and petit verdot, all in harmony. Heady aromatics, the fruit pristine and lightly spiced. But it's the medium-bodied palate that really woos: focused and seamless with superfine yet detailed tannins. Of course it has the beauty and charm of youth but age will send this to another level. Did I mention elegance? Tick.'
98 Points