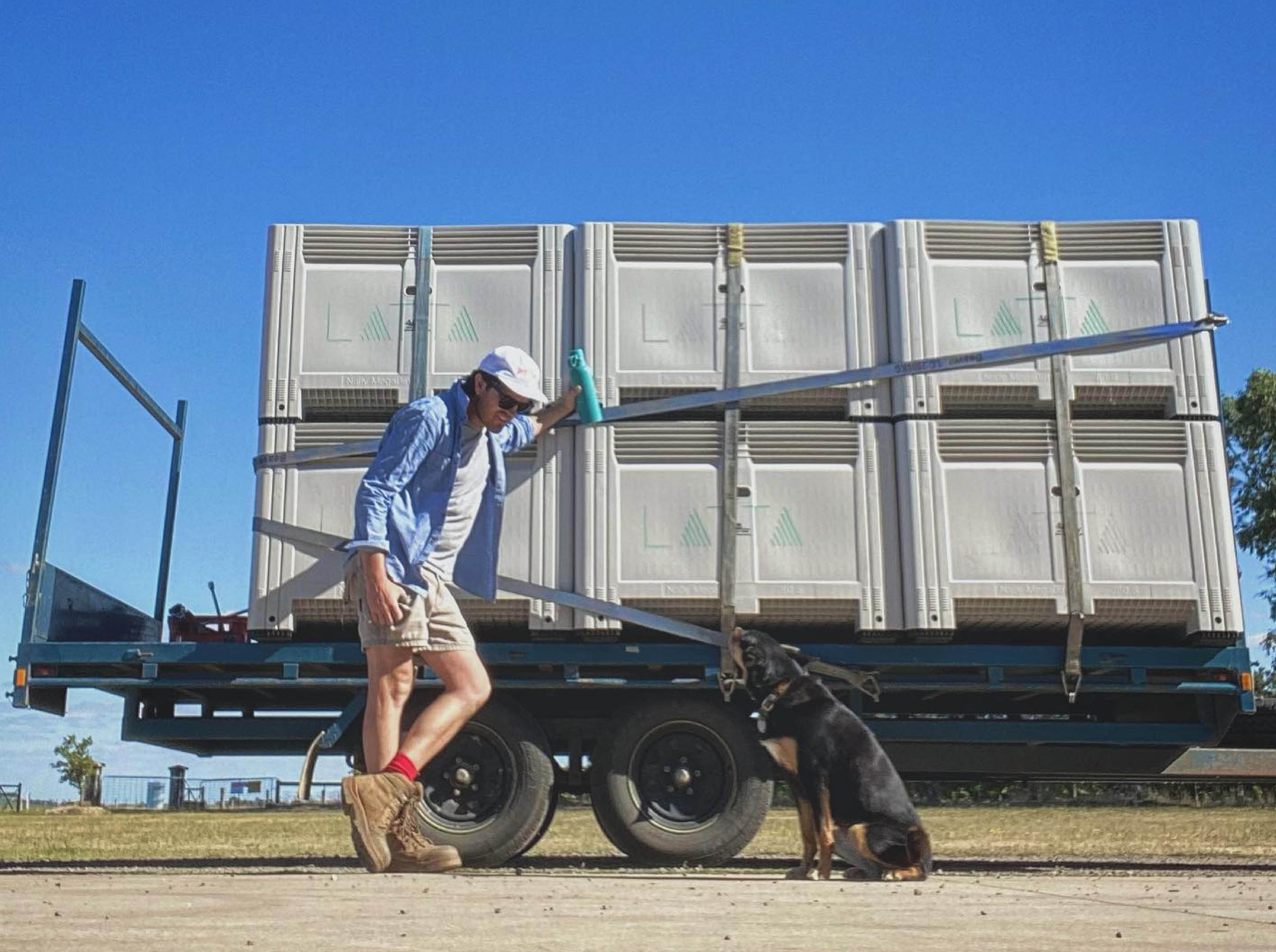 (Image: Latta Vino Website)
LATTA VINO

About
'Winemaker Owen Latta's age belies a wealth of experience, making him a deserving winner of the Young Winemaker Medal for his quality Eastern Peake and Latta Vino wines.
Second generation winemaker Owen Latta is the Ballarat kid setting the Australian wine scene on fire. Between the premium wines of Eastern Peake and the more expressive, avant garde releases under his own, eponymous Latta Vino range, Latta has shown his mettle as one of Australia's most thoughtful and daring winemakers. " The purity and natural architecture possible from just grapes and skins is something Latta is actively seeking."
Indeed, there are few people in Australia so adept with lo-fi winemaking, eking out maximum flavour, vitality, freshness and poise, including when no sulphur is added at all. "I am increasingly seeing that long, slow maturation prior to bottling helps no-sulphur wines," Latta explains. "The purity and natural architecture possible from just grapes and skins is something I am actively seeking in terms of feel, structure and balance." While Latta's career has not been long it shows an incredible depth of experience that places him at the apex of winemaking in Australia.'
EASTERN PEAKE/LATTA VINO - YOUNG WINEMAKER OF THE YEAR
2021 LATTA VINO New Releases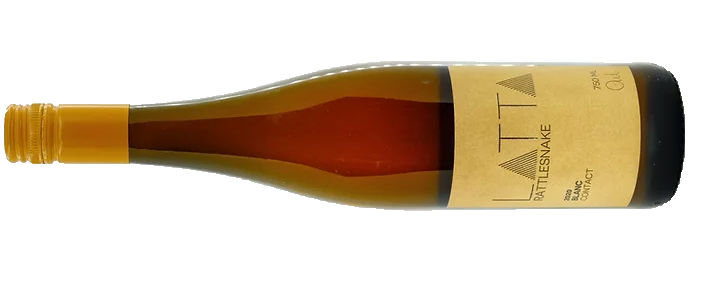 This wine is Made from traditional varieties not using any classic or fine wine methods.
Its always all a bit of an experiment creating the rattlesnake, classic French varietals are pushed beyond their boundaries to see what can happen. It's also important to remember the vineyards are the real stars, these sites produce exceptional fruit reflecting their place.
This wine is made up of many different skin contact ferments. They were assembled all together & bottled in December.
Mostly
Riesling (skin)
&
Viognier (skin)
Sauvignon Blanc
Pinot Gris (skin)
Gewurztraminer (skin)
Chardonnay
Winefront Review by Mike Bennie
Posted on 12 April 2022
"There's some skin contact, some time on lees, riesling and viognier here in various ways, blended together to find this final form.
Lighter skin contact wine but with orangey hue in glass. Peppery, orange-ish flavours too, some green pear, nashi, cucumber and tonic water. A juiciness, a crispness, a powdery edge to texture and finish. Complex and well balanced with lots going on in the glass. Big appeal."
 93 Points

2021 Tranquil (Rosé Nebbiolo/Sangiovese)

The tranquil 1st rolled out back in 2014, a Sangiovese rosé styled wine, over the years it's been all Nebbiolo as a Rosé. Now we've settled with both Nebbiolo & Sangiovese as one to produce the tranquil. They really complement each other so well, 2021 is a banger.
40% Nebbiolo 60% Sangiovese (Rosé) from Malakoff & Camfeild. Made in a number of different batches Whole Bunch pressed, destemmed to press, barrel ferments tank ferments. Left to rest for months on Lees, racked then bottled.
Winefront Review by Mike Bennie
Posted on 12 April 2022
"Released first in 2014 as a sangiovese, then subsequent vintages saw the wine underpinned by nebbiolo, now it is a blend of the two combining (nebbiolo) Malakoff and (sangiovese) Camfield vineyards. It ends up a rose wine. A very good one at that.
Oof, tangy, dry, savoury and delicious. Has lots of grip and freshness to it, rose hip tea, dried citrus peel, some red apple skinsy juiciness to it. Fragrant, wildly delicious, cut and thrust. A beautiful wine here, poised and fresh."
94 Points
2021 Ex Nihilo Pinot Gris

We've been producing Pinot Gris now for 5 years, this is one of great examples of the style we like to produce. So pumped to get this wine out there. The Fruit is all from Tarrington, such an epic vineyard, it finally cropped really well in 2021. The vineyard looked so good from start to finish.
2 Different Harvest dates from the one site, skin Contact & direct press. Majority raised in casks 225, 300 & 600L formats. Some in tank. Wine is Left to rest for months on Lees, racked then bottled. A small pinch of Sulphur added prior to bottling.
Winefront Review by Mike Bennie
Posted on 12 April 2022
"All Tarrington here. Overnight on skins, but does enough to stain the wine pretty. What a delight to taste with family Latta, in situ, on the farm, with icy wind howling outside. Warmed to the cockles by company and good cheer. And a wonderful, rambling winery it is, juxtaposed against that beautiful, minimalist cellar door with rolling, bucolic vistas spilling out everywhere. I will be back.
Slippery then grips, juicy and yet cut with swathes of mandarin-tangy acidity. Perfume, pleasure, presence. An exciting expression that sits on the edge of wild yet retains broad appeal. Vibrant and wonderful thing here."
93 Points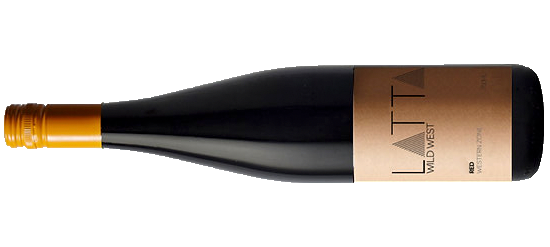 It's back, it's good, it's great it's Mataro, Grenache, Shiraz, Sangiovese, Nebbiolo, Cabernet Sauvignon, Cabernet Franc, lagrein & Shiraz. All our favourites from western Victoria. A delicious blend, evolving spectrum of profile, textures & flavour. while still keeping it fresh & super interesting.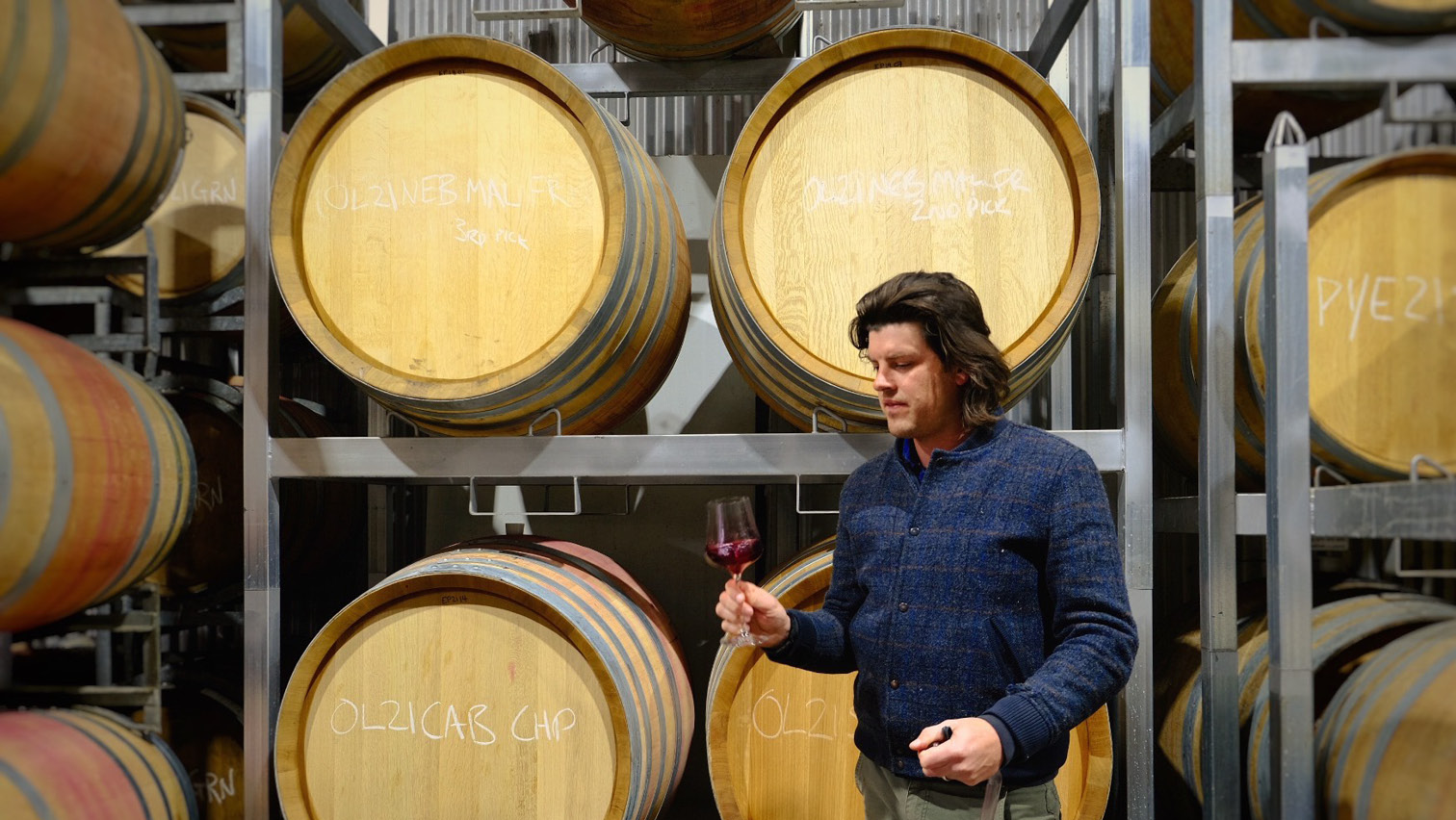 (Image: Latta Vino)