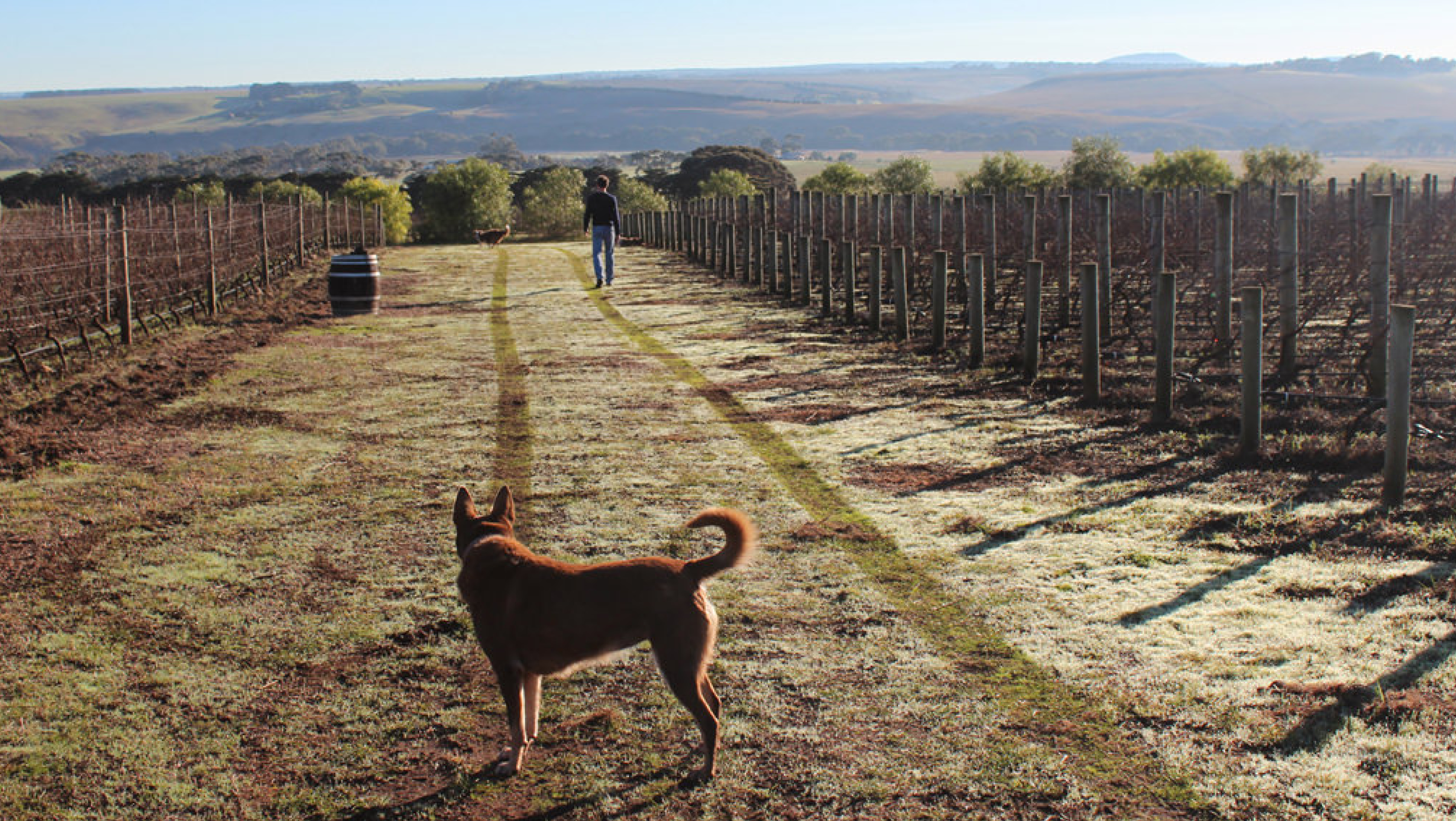 By Farr
'The latest vintages from the Farr family are always eagerly awaited and the 2019 whites and 2018 reds justify the anticipation. They are all lovely, and the By Farr Chardonnays, Pinot Noirs and Shiraz continue to be Australian benchmarks for these varieties. '
Ralph Kyte-Powell, The Real Review
_________
VINTAGE 2018
The 2017/2018 growing season kicked off a couple of weeks later than normal, due to substantial winter rainfall. The conditions quickly changed from wet to dry after Christmas when almost at full canopy. The vineyards where then reliant on perfectly timed summer storms that helped the season to progress.
Come the 2018 harvest, we found very consistent and evenly ripened fruit, with an abundance of fruit flavour. Considering how dry the summer had been in Victoria, the precise and limited rainfall fell at ideal times. The canopies were healthy and the temperature was mild through March, meaning the harvest was electric. All fruit needed to be picked simultaneously, condensing five weeks work into three and making for fun times. We're really looking forward to seeing how the wines develop, considering the season was quite different from the previous three. – Nick Farr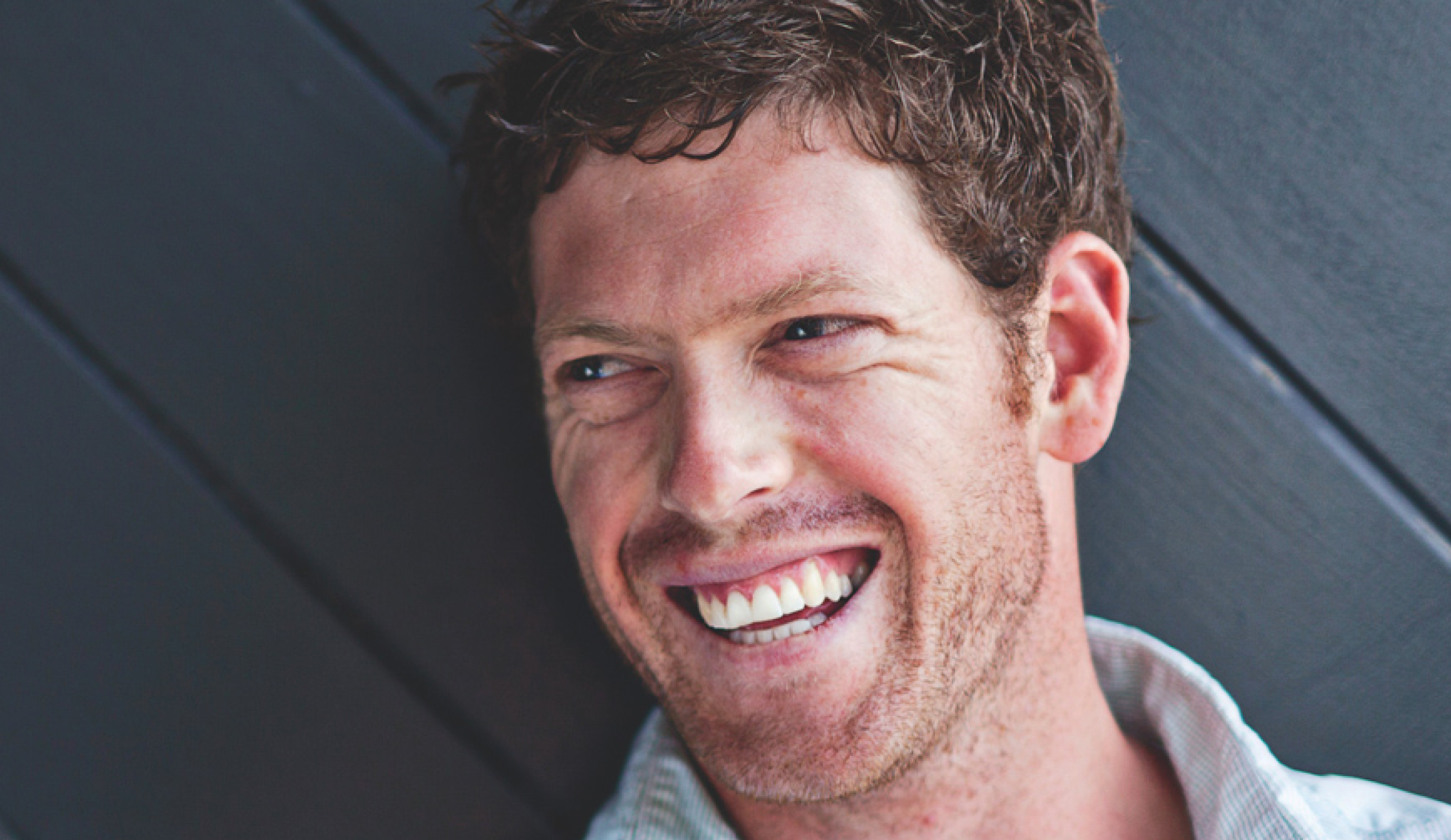 White releases:
2019 Viognier by Farr 
'Medium to light straw-yellow hue. A complex bouquet for such a young wine, hints of apricot, freshly-shelled nuts, lemon and a trace of honey just starting up. Delicious palate texture, medium-bodied and intense, smooth and rounded, properly dry and extremely long, with lovely elegance and palate line. A smashing wine. 96 points' Huon Hooke, The Real Review June 2020
2019 Chardonnay by Farr

'No matter what you call it, this is a beautiful wine. It covers the bases of freshness, flavour, texture and length and then adds the indefinable. If you feel in desperate need of one long lazy afternoon then this  hands it to you. It's stone fruity and grapefruit-edged and flinty and none of those things. Its cedarwood notes are painted on the bare skin of Chardonnay. Trust. From the first sip it establishes trust. 96 points' 
Campbell Mattinson, The Wine Front April 2020
2018 GC Chardonnay by Farr
A wine with great fruit presence and varietal character at the front of the palate, the power of this site then takes over and it finishes with a very assertive line of acidity.  We love everything about this 2018 Chardonnay. It is a vintage of great balance and completeness. As our greatest expression of Chardonnay, this wine has very quickly commanded a strong following around the world.– Nick Farr
'I'm not sure what to say other than that this is superb. It has flint, meal and woodsmoke notes, mineral too, but really, I mean, does it matter? It's the progression of the palate and the pure, precise power of the finish. It's the way it captivates. It stops the clock; you take a sip and for a second nothing else matters. I see nashi pear and nectarine, white peach and cashews. I see a brighter day. Top season, top patch, in top hands.'97 points. Campbell Mattinson, The Wine Front April 2020
'Light, bright yellow colour with a creamy, sur-lie bouquet which incorporates lemon juice and lemon pith, subtle touches of toasted nuts, and many other subtleties. The taste is fresh and bright with elevated acidity and a crisp, clean finish. Good persistence. This has room to grow and would benefit from another year in the bottle. An outstanding wine. 97 points. '
Huon Hooke, The Real Review February 2020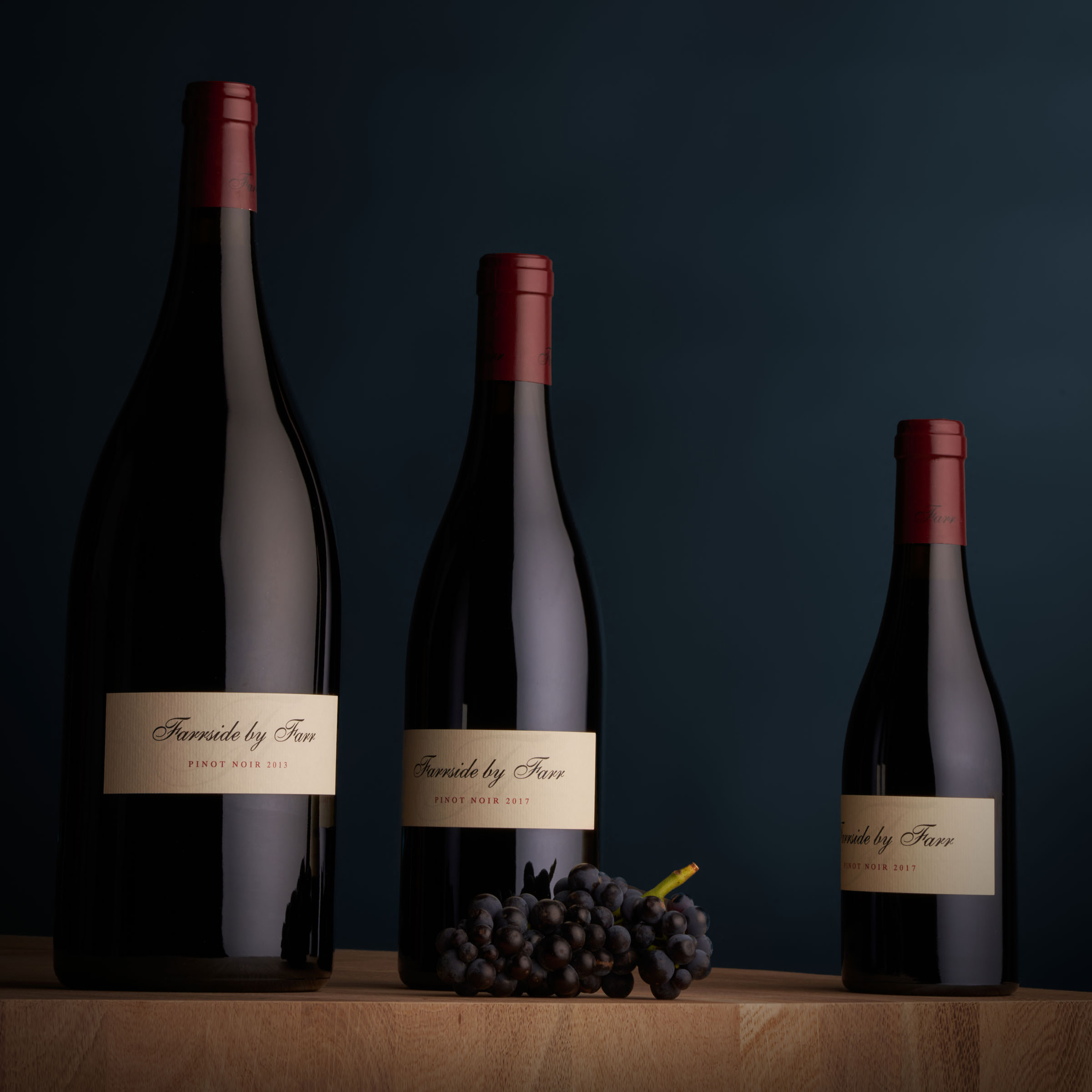 2018 Sangreal by Farr 
'Medium to full red colour with a tinge of purple and a touch of new leather to sniff, smoked meats and spices, the bunchy style of bouquet at a far remove from simple grapy fruit aromas. Floral notes emerge with airing time. The wine is full-bodied and firmly structured, a serious Pinot that will take many years in its stride and needs time to show its best. Power with finesse. A superb Pinot.' 97 points. 
Huon Hooke, The Real Review June 2020
'What a truly, seriously good wine this is. I'm not sure how they produced this from the 2018 season but produce it they have. Length. Power. Personality. And presence. Not set within a varietal straight-jacket but set within a varietal context. Undergrowth, tang, woodsmoke, sweet-meaty-spices, more length, more dry flavour-infused tannin, more dazzle, more substance, more than you could expect or beg to ask. I looked at this over the course of 24 hours and but the end my head was spinning. I love wine. I loved this wine. This frankly is what it's all about.' Rated : 96 Points
Campbell Mattinson, The Wine Front July 2020
2018 Farrside by Farr

'Medium red colour with a trace of purple in the rim. The bouquet is pepper-spicy, stemmy and savoury, with a whiff of new kid leather, while the palate is elegantly structured and yet firm, tremendously intense, taut as a bow-string, and magnificently balanced. This is a stunning Pinot of a complex, bunchy style, already drinking well, with more held in reserve. '97 points 
Huon Hooke, The Real Review June 2020
2018 Shiraz by Farr 
'This is a dry red wine of terrific intensity, structure and complexity. Strange thing to say about a Shiraz grown in the Geelong region but there's something a little Nebbiolo-esque about it. Not in its flavour profile, but in the way it goes about things. It's not weighty or thick but it feels powerful; it offers fruit and an array of flavours but its feet are planted in acid and tannin; its peppery dryness kicks on again just when you thought it might stop. Basically it sets its style and the quality takes care of itself, which as it happens is (very) high.'96 points.
Campbell Mattinson, The Wine Front July 2020