2018 Standish Wine Company Shiraz release
'The conclusion is clear: Dan Standish currently makes the best Barossa Shiraz..'
Thomas Girgensohn's Australian Wine Reviews - and Beyond
_________
Joe Czerwinsksi. Robert Parker's THE WINE ADVOCATE
'After reviewing the stunning 2016s last year, I was excited to try the 2017s and 2018s at Dan Standish's small winery. The 2017 vintage, said Dan, was his biggest ever, yet he bottled the least wine. "With its long, slow, even ripening, it's probably the ideal vintage to show the different [Barossa] subregions," he said. Each of the named wines comes from a specific vineyard in a different part of Barossa. The Relic comes from Krondorf, Schubert Theorem from Marananga, The Standish from Greenock, Lamella from Eden Valley and Andelmonde from Light Pass. Generally, the wines see about 20% new oak (all French), with the proportion of whole clusters varying, depending on the vintage and the vineyard. Also depending on the vintage, Standish bottles all, some or none of the wines, with any barrels that don't make the cut being sold in bulk. After his blockbuster 2016s, the 2017s come across as slightly less complete yet still delicious, while the 2018s—"a typical Barossa vintage," according to Standish—look extremely promising.'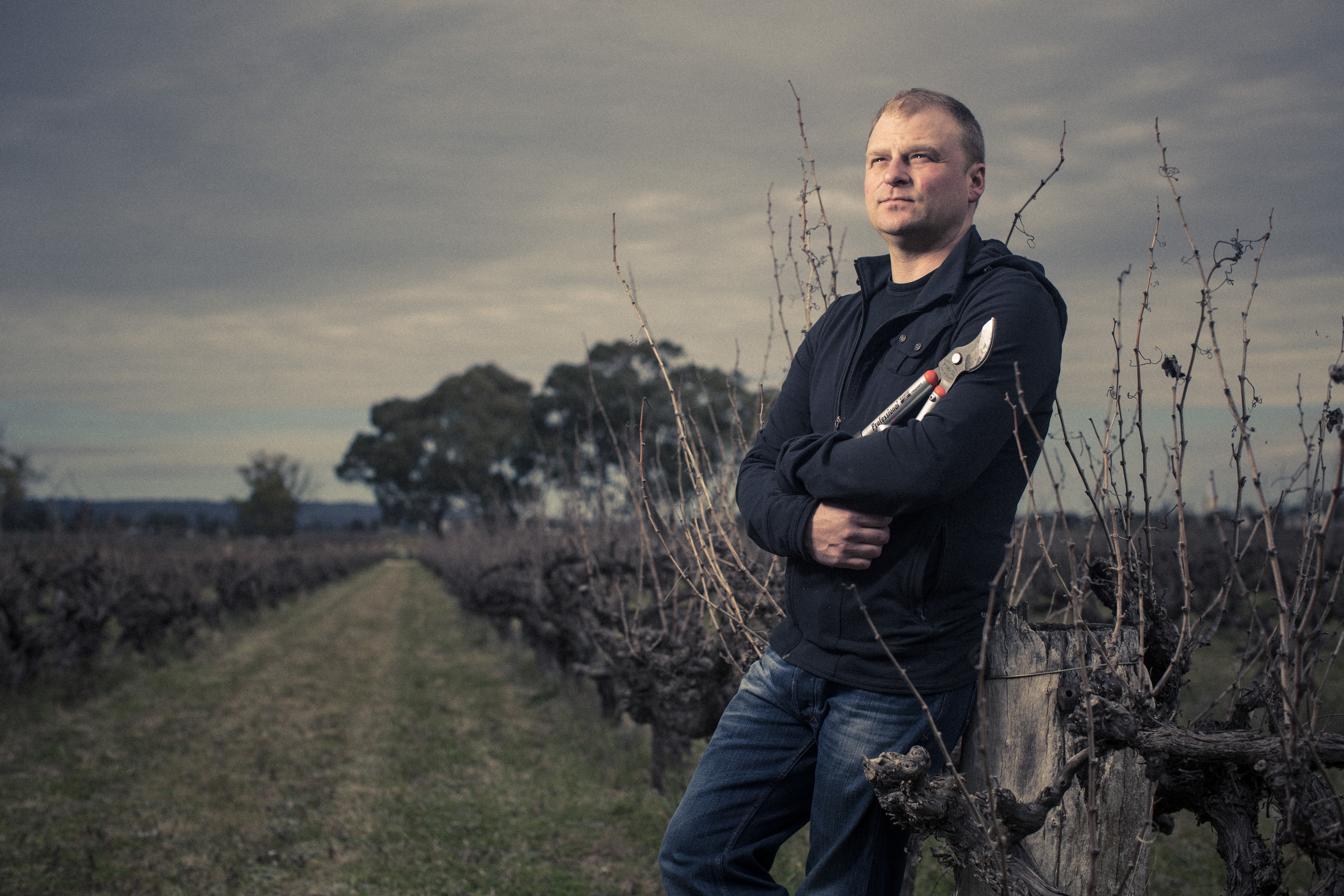 2018 Standish • The Standish Shiraz
The Wine Advocate : 'The 2018 The Standish Shiraz (a sample blend from barrel) is a bit stalky (it's about 50% whole cluster), but it's gorgeously perfumed, with hints of herbal tea, raspberries, blackberries and licorice. It just exudes complexity, while also being full-bodied, plush and creamy, with a long, elegant finish. This seamless beauty is a candidate for perfection.' 98-100 points. Joe Czerwinski
The Winefront: 'Laycock Family Vineyard, Parbs Road, Greenock. I whipped through the five 2018 releases, pouring a tiny glass, swilling, and maybe swallowing, just to get an instant fix on relative quality. It's a technique that's most often helpful to get a first impression. And for the most part, first impressions are very important. This, and the Lamella, jumped out at me straight off. Some whole bunch employed in this wine, which works very well.
Spicy black fruit, dark and brooding, but finds its way through the mouth as surely as a cat in the night. Black liquorice, fresh picked blackberry and boysenberry, deep but with no shortage of energy and freshness, the tannin grips with a fine chalk powder texture, green tea perfume adds a little edge, and the finish is so long, stony and bright. It's a class act from start to finish.' 97 points. Gary Walsh
2018 Standish • The Relic Shiraz-Viognier'
The Wine Advocate: 'Despite being only 2% Viognier, in its current state, Standish's 2018 The Relic Shiraz-Viognier shows prominent notes of stone fruit and spice, plus the blackberries and blueberries of the Shiraz. Full-bodied, lush and creamy-textured, with a long, silky finish, this beauty should drink well for a couple of decades after its release next year. 96-99 points. Joe Czerwinski
The Winefront: 'Hongell Family Vineyard, Krondorf. Planted 1912. Warm climate Shiraz and Viognier are uneasy bedfellows for me, generally, but sometimes they work. It'd be a different wine without the Viognier, though, obviously, I can't state that it would be better. There's 2% of the V-word in the mix here.
Apricot, vanilla bean and white flowers, ripe blueberry, blackberry pie with a spicy crust. It's silky, juicy, layers of silky and silty tannin, gentle but persistent and maybe even insistent. Succulence and perfume, something of a grilled steak flavour, freshness and density, and sweet sweet length. It's a warm fruit pie of a wine, but keeps itself so well controlled. It's very hard not to be impressed.' 96 points. Gary Walsh.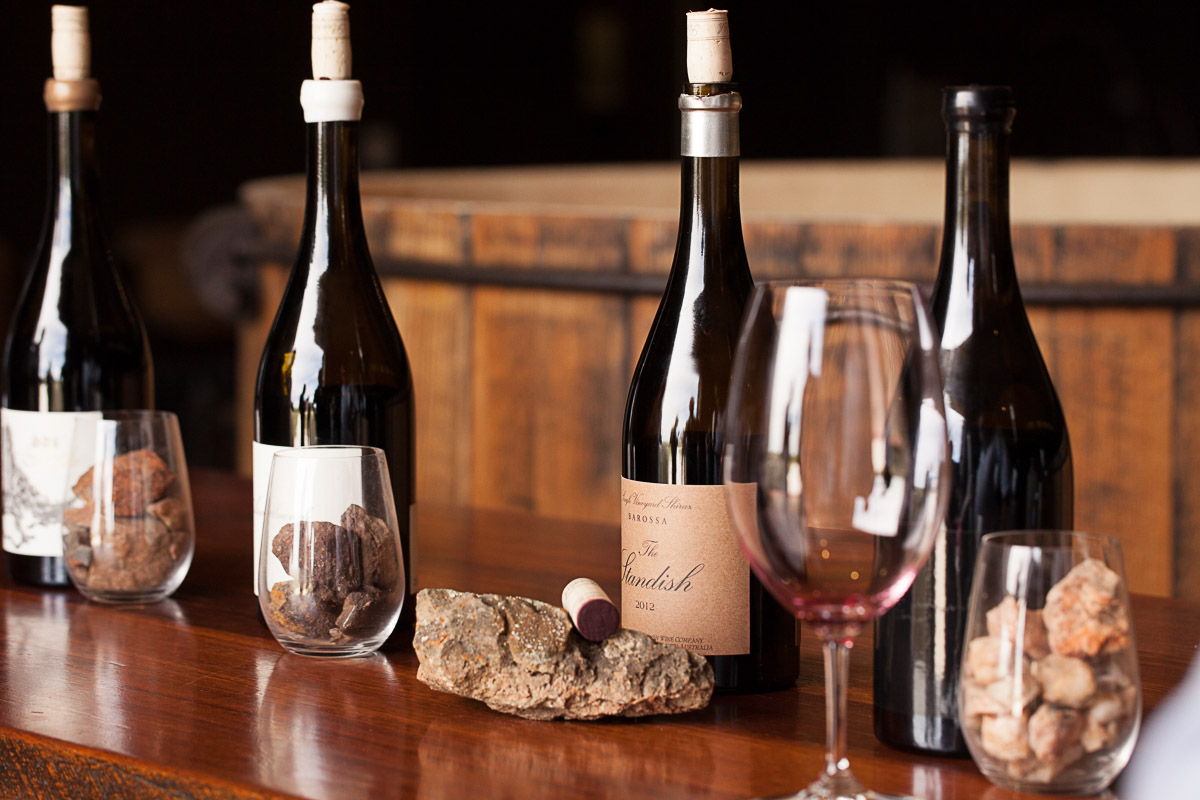 2018 Standish • The Schubert Theorem Shiraz
The Wine Advocate: 'Mint, sage and thyme accent blackberry and black cherry fruit in the 2018 The Schubert Theorem Shiraz. Full-bodied and rich without being heavy, it finishes tremendously long, with silky, cocoa-powder-like tannins. It should drink well for a couple of decades.' 96-98 points. Joe Czerwinski
The Winefront: 'Roennfeldt Road, Marananga. None more black. It's perhaps the most rugged and firm of the 2018 Standish releases, through I love it for that all the same. Lavish sticky, almost sandy open-weave tannin, saline, black cherries, a sage and mint perfume, plenty of crunch and energy, dried herb and black olive, roast beef, grip and length on a long cool finish. Feels 'mineral', savoury, and has a compact essence-like quality. No doubt it's a beauty. Tightly packed and in need of cellaring.
96+ points. Gary Walsh.
2018 Standish • Andelmonde Shiraz
The Wine Advocate: 'Sourced from a vineyard not far from the winery in the Light Pass subregion of Barossa Valley, the 2018 Andelmonde Shiraz boasts lovely raspberry perfumes and gentle herbal nuances of mint and black tea. Full-bodied and creamy-textured, with a long, silky finish and mouthwatering acids, it's another fabulous effort from Dan Standish.' 94-96 points. Joe Czerwinski
The Winefront: 'Kalimna Road, Light Pass. Andelmonde. Or the demimonde, the kind of dissolute half-world where people like me spend their Saturday mornings tasting wine. Here's an excellent wine, and to an extent, it suffers from being tasted next to the other releases from Standish. Though, standing on the shoulders of giants, and all that…
So pretty. Raspberry, mint, violet, roses, milk chocolate. It's medium to full-bodied, bright and buoyant, juicy and deft, and while it doesn't have the heft and length of the other wines in this release, does lay on the charm to wonderful effect. It has a limpid quality that lifts it well above the ruck of so many Barossa wines. The more time I spend with it, the more I appreciate its quality. A quiet achiever, if you like. Beautiful svelte wine. More to come.' 95+ points. Gary Walsh.