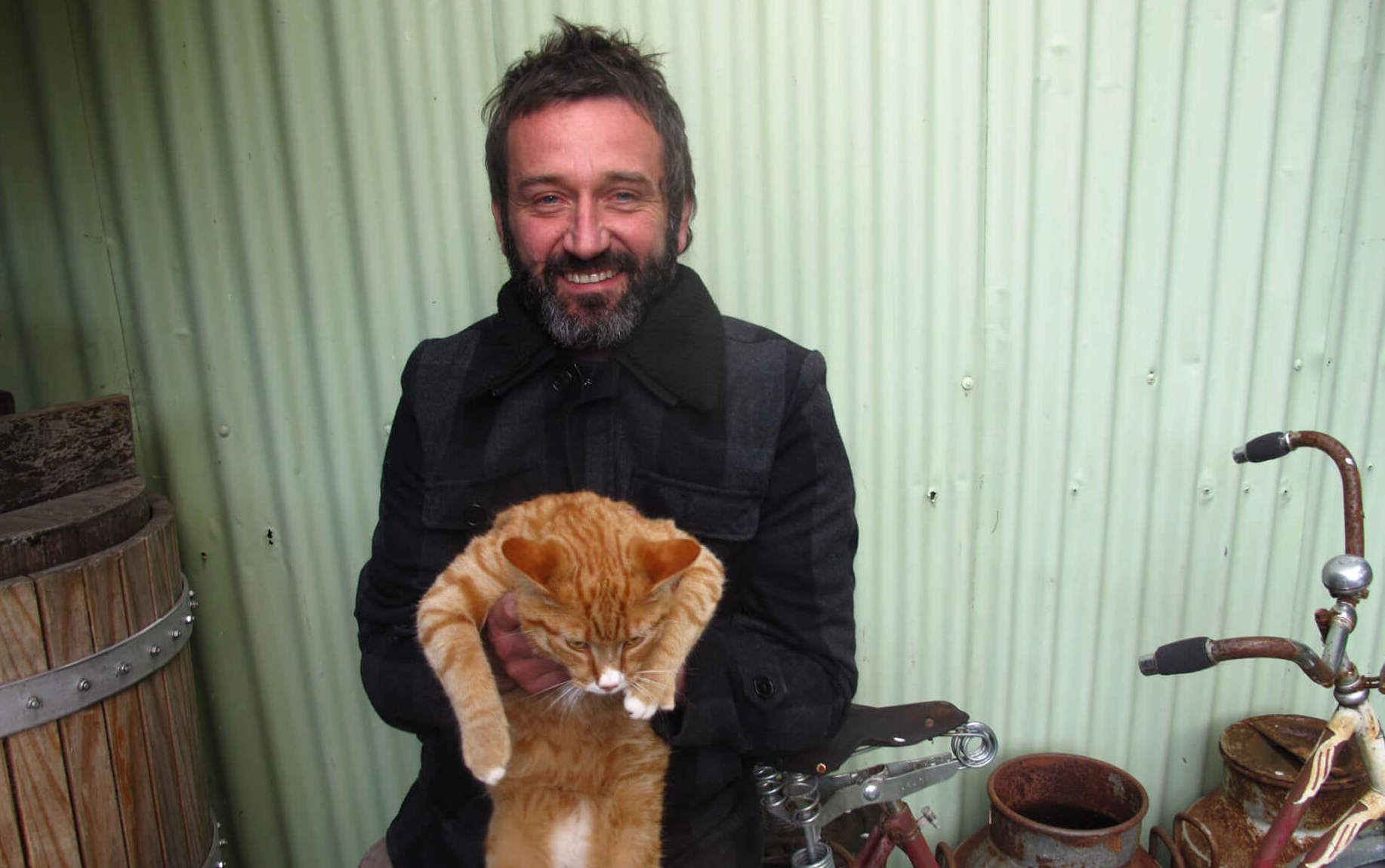 Ochota Barrels
2020 Spring Releases
'..arguably the hottest new release ticket in Australia. These are the best yet from Taras and Amber Ochota. DO NOT MISS THEM' Nick Stock
____________________________
Mike Bennie Winefront:
23 July 2020
'As a caveat, I tend to decline reviewing Ochota Barrels wines formally as I consider Taras Ochota and family close friends and therefore a conflict of interest could be considered or implied in reviewing – there's a bunch of wineries and wine producers that fall under this category for me.
As I am looking at all the Ochota Barrels wines each year, and now, today, I decided to record and write the wines up here anyway but without scoring – this is to give interested parties some detail on how the wines have landed from this 2020 season. For interest. For consideration. To have them catalogued here.
I am sure other The Wine Front writers will more formally reviews of some or all of the wine in time.
All wines are from the 2020 vintage. Ochota Barrels sources across numerous vineyards in Barossa, Adelaide Hills and McLaren Vale, with strong relationships with growers – across the board 2020 was difficult, with some vineyards affected by smoke taint, some vineyards physically burned, some vineyards affected by heat, with best parcels eked out for a reduced volume of wines. Taras negotiated this difficult period by assessing the various parcels he works with, negotiating extra fruit from vineyards unaffected/less affected, and saying no to some fruit that was not able to be made into wine. Analysis of wine/grapes/juice has been done on the wines below, and no smoke taint was the result.'
Surfer Rosa (12.4% ) – This wine has traditionally been from the Green Room Vineyard, from the fringes of the site where the fruit is abundant, this is the second time that pinot noir (40% and from Adelaide Hills) is an inclusion to grenache. Pale salmon pink colour. Fruity, fresh, fruit forward, stacks of crispy crunch with a little sweeter berried fruit character in the tart tang of acidity and finishes a little sweet char to finish. Vibrant, clean and refreshing. Quite simple, but excellent in its minimalism.
Texture Like Sun Sector Seven Red (12.2%) – A blend of everything, pretty much, shaped into a very light, fresh red, or, a heavier rose. Sour cherry, pomegranate scents, sprigs of herbs, light dusting of pepper. Juiciness in texture, brisk acidity coursing through just-ripe strawberry fruit character. Nice twist of amaro-like bitterness through the wine, and finishing it too. Great drinking, deserves a chill.
The Green Room Grenache (11.2%) – Off a McLaren Vale vineyard planted in the mid-1940s. Shimmering garnet colour, white strawberry and cherry juice, crisp tannins, faint dusting of spice, chewy texture through great length, mouth-watering and cool finish. Easy drinking style but with tension, fine detail and delicacy. Very beautiful.
The Mark Of Cain Pinot Meunier (11.6%) – From a vineyard planted in 1985, an original vineyard that was grafted to sauvignon blanc, then ungrafted back to original vineyard, hence meunier, noir and gamay come to the party. Here meunier only. Pale ruby colour. Vibrant looking thing. Lively, delightful, pretty red, dried herbs and earth, strong graphite minerally notes, some dried, bitter, woody herbs in the mix of rose hip tea fruitiness. Elemental and savoury.
The Price Of Silence Gamay (12%) – Same vineyard as the meunier, planted 1985, resurrected just under a decade ago. Smells like an amaro or chinato! Like that. Cola, cherry, cranberry, sarsaparilla, fennel, mint, wormwood. Wow. Love this. Pretty and silky in feel in the palate but all those amaro-like characters there too. So fine, light and beautiful in texture. Utterly delicious. Compelling.
From The North Mourvedre (12.4%) – From Wayne Ahrens biodynamic farmed 'Barossa beach' vineyard. Game meat, blood plums, sweet spice, violets, pot pourri all jostling here. Texture in palate is fantastic, chewy, excellent powdery-silty tannins, juicy through its bright finish, very savoury and lightly meaty/bloody. Set under medium weight, but feels complex, layered and quite intense. A very good release.
Where's The Pope? Syrah (12.2%, $42) – New Wine Alert. From a vineyard planted in 1996 on schist soils in McLaren Vale. Aimed at sitting at a different style to the I Am The Owl syrah, which is more structured/serious, per se. Sweet berries, sweet herbs, green peppery, undergrowth characters, anise notes. Pretty perfume. Sloshes into the palate joyously, a sheath of fine tannins, flinty mineral characters, red berry fruitiness, sour-tangy acidity refreshing to close. Vibrant expression, edgy and great drinking.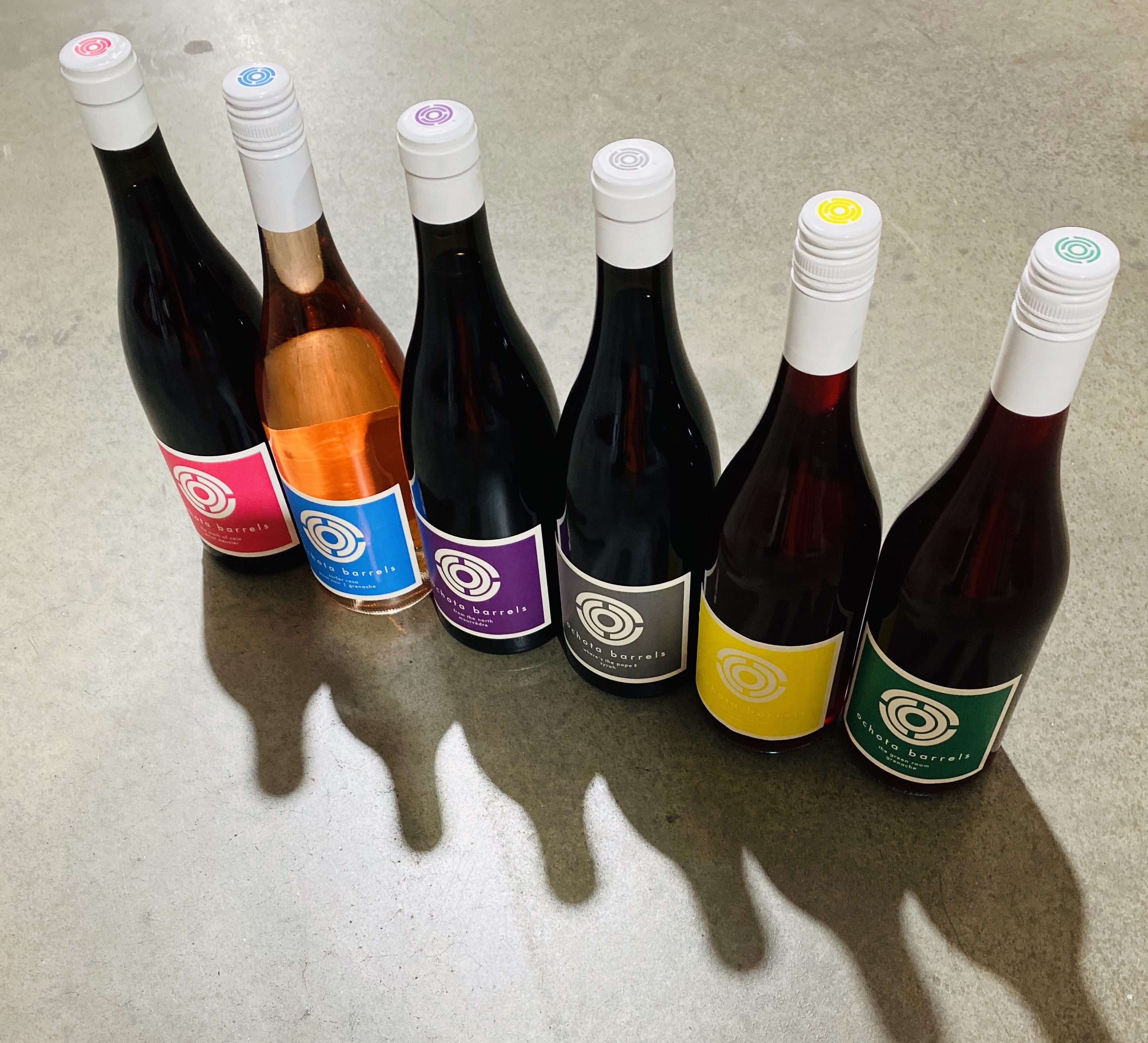 Taras Ochota's 'tech' notes:
Surfer Rosa 2020
Handpicked mid February. Certified organically dry grown Grenache (10%) from vines planted in 1946 and the pinot noir (90%) is D5V12 clone from Piccadilly valley planted in 1998, but not certified (cos who gives a fuck 🙂 same same. Whole bunches crushed and left on skins for 12 hours before pressing to stainless steel and seasoned French barriques. Indigenous Ferment. Unfined and filtered to retain natural malic acid. No additions besides 45ppm so2 at bottling.
Mark of Cain Pinot Meunier 2020
Planted on heavy clay and granite in 1985 and farmed organically . Handpicked mid March. Destemmed with 10% whole bunches and a few handfuls of stalks.
Gentle cap submersion once a day for 15 days. Pressed to seasoned French barriques . Unfined and unfiltered. No additions besides 40ppm so2 at bottling.
From the North Mourvedre 2020
100% whole bunch Barossa Mataro planted on sand in 1869. Very low yield and bio-dynamically (certified -but who gives a fuck:) farmed.
Handpicked mid March. Cold soaked for about 5 days until wild yeast fermentation. Gently pigeaged on top/carbonic maceration below. 8 days on skins and stalks. Pressed to seasoned French barriques for 3 months. Unfined and unfiltered. No additions besides 40ppm SO2 at bottling
Texture Like Sun 'Sector Red 7' 2020
An Adelaide Hills blend of pinot noir (76%), pinot meunier (12%), gewurtztraminer (8%), syrah (4%). Handpicked throughout February and early march.
100% whole bunch ferments except for the gerwurtz component which are the pressings barrels from weird berries in the woods. Cold soaked for a few daze days until wild yeast fermentation in separate vessels. Gently hand plunged. Basket pressed to old French barriques. Unfined and unfiltered. No additions besides 35 ppm so2 at bottling.
The Green Room Grenache 2020
This vintage not one spray….and is from a certified organic vineyard planted in 1946.Dry grown in red loamy clay with ironstone over deep limestone and schist.
100% grenache (40% whole bunch/ 40% destemmed with stalks included/ 20% carbonic maceration)Handpicked in three lots mid to late February.
Cold soaked for about 4 days until wild yeast fermentation. Gently pigeaged and hand plunged. 6-28 days on skins …pressing decision determined entirely by texture per fermenter.
Basket pressed to seasoned French barriques for 2ish months. Unfined and unfiltered. No additions besides 40ppm so2 at bottling.
Where's the Pope? Syrah 2020
Handpicked early February. 100% whole bunch. Gently pigeaged day 1 then very gentle hand cap soaking. Cold soaked for a few daze days until wild yeast fermentation in separate half tonne vessels. Short ferments . Basket pressed to old French barriques. Unfined and unfiltered. No additions besides 40 ppm so2 at bottling