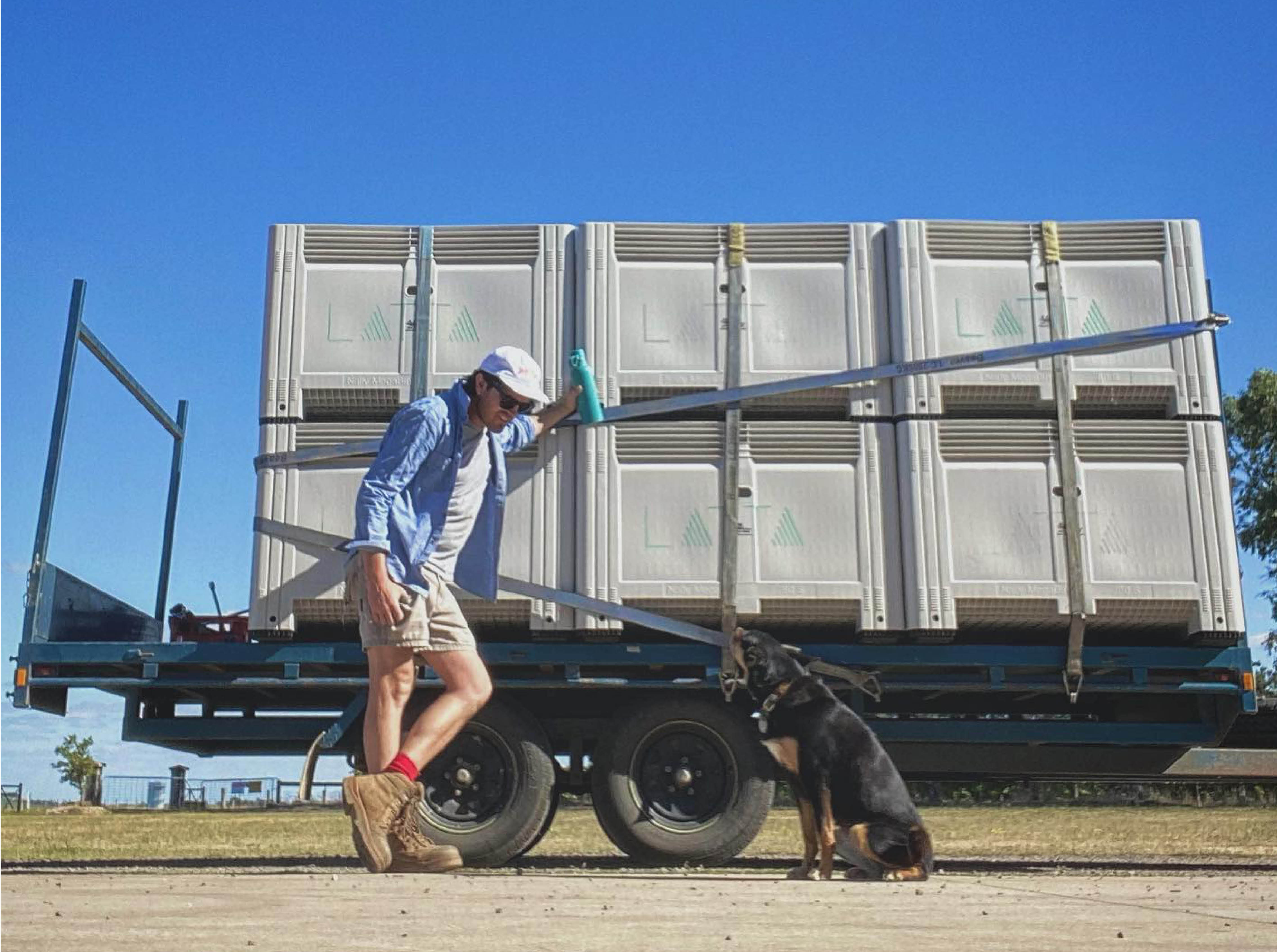 (Image: Owen Latta - Latta Vino)


About
'Winemaker Owen Latta's age belies a wealth of experience, making him a deserving winner of the Young Winemaker Medal for his quality Eastern Peake and Latta Vino wines.
Second generation winemaker Owen Latta is the Ballarat kid setting the Australian wine scene on fire. Between the premium wines of Eastern Peake and the more expressive, avant garde releases under his own, eponymous Latta Vino range, Latta has shown his mettle as one of Australia's most thoughtful and daring winemakers. " The purity and natural architecture possible from just grapes and skins is something Latta is actively seeking."
Indeed, there are few people in Australia so adept with lo-fi winemaking, eking out maximum flavour, vitality, freshness and poise, including when no sulphur is added at all. "I am increasingly seeing that long, slow maturation prior to bottling helps no-sulphur wines," Latta explains. "The purity and natural architecture possible from just grapes and skins is something I am actively seeking in terms of feel, structure and balance." While Latta's career has not been long it shows an incredible depth of experience that places him at the apex of winemaking in Australia.'

2021 Jurassique Blanc
Tarrington chardonnay - single vineyard grown by the lacey's, 210 m elevation, established 2001. Whole bunch pressed, barrel fermented in mixed formats. Left for 12 months elévage in casks, topped - ouillé, full malo etc.
After racking form barrel the wine spends 6 months in stainless then bottled.

2022 Ex Nihilo Pinot Gris

All sourced from the Tarrington vineyard down in far southwest Victoria farmed by the Lacey's. This vineyard produces excellent Pinot Gris, we harvest the vineyard over two separate dates, using whole bunch pressing & destemming (skin contact for 5 days). 
Majority of the wine is fermented & raised in mixed casks of 225, 300 & 600L formats & some in tank. 
Wine is Left to rest for months on Lees it's then racked & bottled. A small amount of Sulphur added prior to bottling. As always
the small portions of skin contact have slightly influenced the colour, while adding more texture, vibrancy & interest.

2022 Granite Riesling
Tiny yields in 2022 from mount alexander, hopefully 2023 is looking a bit more promising. All dash farms, a fantastic site for riesling. Grown on granite. Whole bunch pressed, elevage in stainless on full lees. Racked from lees & bottled on the same day.

2022 Landsborough Riesling

Grown by cory hope one of the best viticulturists going around, certified organic practice, not heaps of riesling grown in the pyrenees, definitely should be a lot more, shattered quartz, s& ironstone . Whole bunch pressed, elevage in stainless on full lees. Racked from lees & bottled on the same day.

2022 Tranquil Rose

This years tranquil is 100% Sangiovese from Shays Flat Landsborough Valley Pyrenees (certified org) & Camfeild Moonambel Pyrenees. Unfortunately the Nebbiolo component was in very short supply in 2022 due to poor flowering. 
This cuvée is produced by whole bunch pressing each site individually as well as  few different batches of barrel ferment. Left to rest for a number of months on Lees, racked then bottled with a small amount of Sulphur. The cooler longer season of 2022 resulted in an excellent prolonged ripening period, beautifully pitched acidity, excellent flavour profiles & a watermark of colour.

2022 What a Melon Rose

As always this wine is made from traditional varieties not using any classic or fine wine methods, a continuous rolling fermentation of sangiovese, pinot noir, syrah, cabernet franc & pinot gris. Enjoy.

2022 Presence Grenache Zero so2

Grown by one of the best viticulturists going around - cory hope. Located up in the landsborough valley pyrenees on the shays flat site. Cory manages 50 hectares of vines over three sites in the valley which are all farmed certified organic, a huge undertaking. In my mind it's one of the best sets of vineyards in the pyrenees if not in victoria/australia.a little side note when latta was beginning i brought my 1st sauvignon blanc & cabernet sauvignon from cory's parents vineyard in moonambel (rip warren).this wine is a very light red, it's all about sessionability, it's fresh, fun but with loads of detail & texture all from the vineyard site.around 20-30% whole bunch, pressed after a week or so, elevage in casks racked & bottled in july. Zero so2

2021 Quality Release Grenache  

I've always taken sangiovese & cabernet sauvignon from the shays flat site when permitted. So when the grenache became available it was very exciting to be able to produce grenache from such a beautifully well farmed vineyard. Farmed by cory hope all certified organic. About 15% whole bunch, basket pressed after a week & a bit, élevage for 12 months in 228l & 500l casks, zero so2. It's a pretty serious wine with loads of detail, a very fine expression of shays flat. Such a quality release.

2021 Headwaters Nebbiolo

Cameron & robert john have been pioneering nebbiolo at the malakoff vineyard for over 15 years, the vineyard is situated in the landsborough valley pyrenees victoria. Another ripper vintage for the nebbiolo off this site, 3 harvest dates, fermentation was in open concrete wax lined very little whole bunch, basket pressed. Élevage for 12 months in 600l & 500l casks bottled in july 2022.

2022 Glenhope Malbec

A new hope from glen hope, macedon ranges malbec... The parish of glen hope in the macedon ranges was where the latta family first settled in australia after emigrating from taughboyne, ireland in 1865, they farmed there for over 130 years, initially cattle then progressing to sheep (specialising in fine merinos). Its been a fascinating experience to produce wine from the area of glen hope once farmed by our forebears (glen hope vineyard lies 6km from the original latta farm). Established 1995/1996, farmed by scott harrington, james & marlin gevergizian. 460 m altitude, decomposed granite soils. 12.6%alc

2022 Wild West Red

It's back, it's good, it's great it's mataro, grenache, shiraz, sangiovese, nebbiolo, cabernet sauvignon, cabernet franc, lagrein, pinot noir. All our favourites from western & central victoria. A delicious blend, evolving spectrum of profile, textures & flavour. While still keeping it fresh & interesting.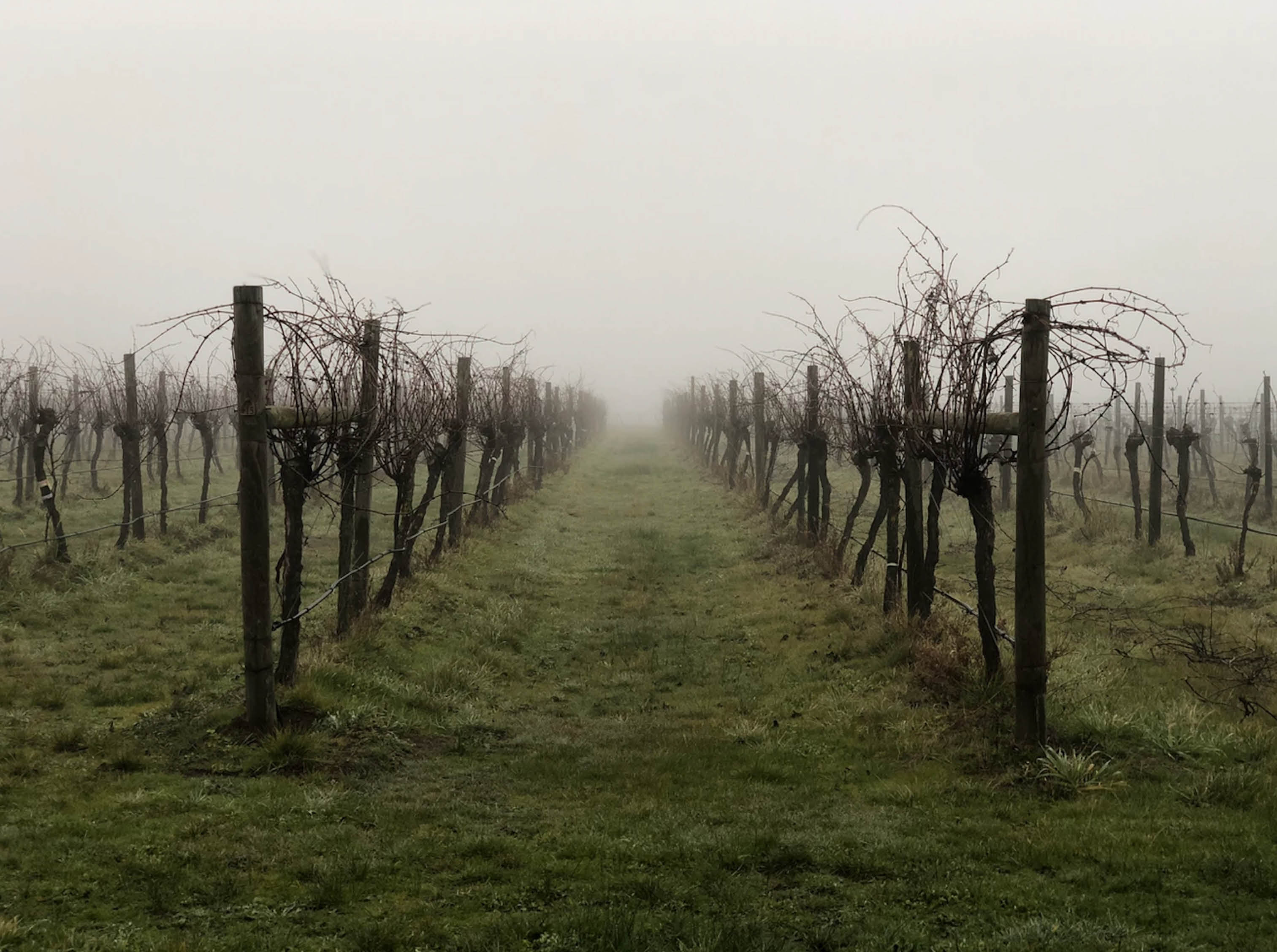 (Image: Latta Vino - www.lattavino.com.au)