The Real Review Winery of the Year Australia 2022 - Wine by Farr
"Wine by Farr is a stellar producer of complex pinot noirs and beautiful chardonnays, proudly family owned and managed, and strongly vineyard focused. Its wines are all estate grown and made at the Farr family's winery at Bannockburn in the Geelong wine region."
- Huone Hooke, The Real Review

Vintage 2022
"The 2022 vintage was dictated by the third consecutive wet Winter into Spring. With high hopes of an average or greater fruit load due to slightly warmer soils leading up to bud burst, then flowering we hoped to take advantage of the ample moisture in the soil.
The storms and humidity don't ease until late January but the team was able to keep the canopies open and the fruit healthy until the disease pressure eased. The season turned come February and the berries developed significant colour and depth of flavour by March.
We started picking a little Pinot and Chardonnay's mid to late March and took full advantage of the long and mild season that has resulted in layered and great site expressions regardless of variety.
All in all the crop level was of the norm, average tonnages and the fruit extremely healthy. Credit to the team once again as the ferments where very expressive and show the potential to have come to expect of a season with a drying and cool evenings end.
The whites have tension while lush in fruit characteristics. While the reds are building in complexity with every month they are left in barrel." - By Farr

2022 Viognier

"I feel we might have reached the time to not talk about how good the viognier is. Too many people will want it. It's supreme. It has this sleek chardonnay esque ( read barrel spice ) wrapping that holds the apricot core of this wine so beautifully. The texture is chiselled, the flavours confident and intense, but they don't take over. It's not an apricot wine, for instance. This has a note of dried apricots, but it also carries a stone fruit element, white flowers, ginger,  barrel work and then terrific acidity. It's like Chardonnay with benefits. There's never much, there never has been, but the Viognier was always the hidden treasure, only to be found by those that had tried the obscure and rare appellations of Condrieu or Chateau Grillet. Don't chill it too much, just let it be cool, not frigid. I've said too much. It's just terrific, an incredibly impressive glass of wine. (I originally said "almost perfect glass of wine", but people view that with too much skepticism)." - Ben Knight

2022 Chardonnay

"River pebbles, struck match, stone fruit, spice, citrus. All that just from the first sniff. The skill to have so much on offer in a glass, yet keep the palate under such tension is really something. The '22 By Farr Chardonnay just gives and gives, from flavour to texture through to the finish. It's long and incredibly fine but also has a softness to it. Perhaps some malo, perhaps some lees work. The wood is like a bass note to a melody and gives the wine an unassuming gravitas and rounds out what is an exemplary and beautifully balanced Chardonnay." - Ben Knight

Vintage 2021
Vintage 2021 – A year full of Passion, Persistence and Patience  
"An amazingly challenging yet rewarding vintage has been produced from the 2021 vintage. Rainfall and humidity certainly challenged us throughout the growing season but persistent humidity was meet with a persistent, passionate and determined approach to really create some special wines from conditions not regularly seen in Bannockburn. The team did an amazing job to keep the vineyards canopies open and clean of disease. The moist and mild conditions from November through to early February finished with some great finishing temperatures and sunlight to sustain the great natural acidity and flavour that had built over the final month before picking started on the 9th March.
Very quickly during fermentation a great finesse and length was apparent in the wines. In barrel the freshness of acidity, fine tannins and best of all savoury and elegant fruit flavours certainly suggested that we have a strong vintage to show come release." - By Farr

2021 Shiraz

"The '21 Shiraz is a bit of a shape shifter. Initial notes suggest a deep, velvet wine, full of black fruit and spice. As the wine opens up there is a brightness to it, a summer pudding type fruit expression of berries and cream. More spice comes through, black olive tapenade, it's rich yet savoury. There is a note of whole bunch, that green zone crunch, tang and lift and it finishes with such a pure crack of pepper; pink, campot and some white pepper too. Endlessly intriguing and mouthwatering." - Ben Knight

2021 Farrside

"There's a similar texture here to the Sangreal, but the flavour profile is darker, not leathery, but a tougher skin, a denser fruit expression which seems to make the wine more resolute. The whole wine feels tighter, more closely bound and brooding. I don't think beautiful is the right word to describe the aroma of this one, it's too simple a word. There's ripe fruit, cherries and dark plums, there's the hit of whole bunch, wood and earth. There's so many points of light in this wine, it's hard to single out just one key theme. Complexity begins to describe it, but sounds to lack emotion. It's a blend of the two, and more."
- Ben Knight

2021 Sangreal

"There's no wall flowers in the Farr winery and these Pinots are testament to that. It's immediately engaging, it's got something to say. Big aromatic spice notes, whole bunch influence, ripe fruit and an exotic character that really draws you in. It has a lovely softness, but it doesn't offer this at the expense of structure. The acid line is en pointe, and it needs to be with so much happening in this wine. These change the script when it comes to Australian Pinot Noir, they are peerless." - Ben Knight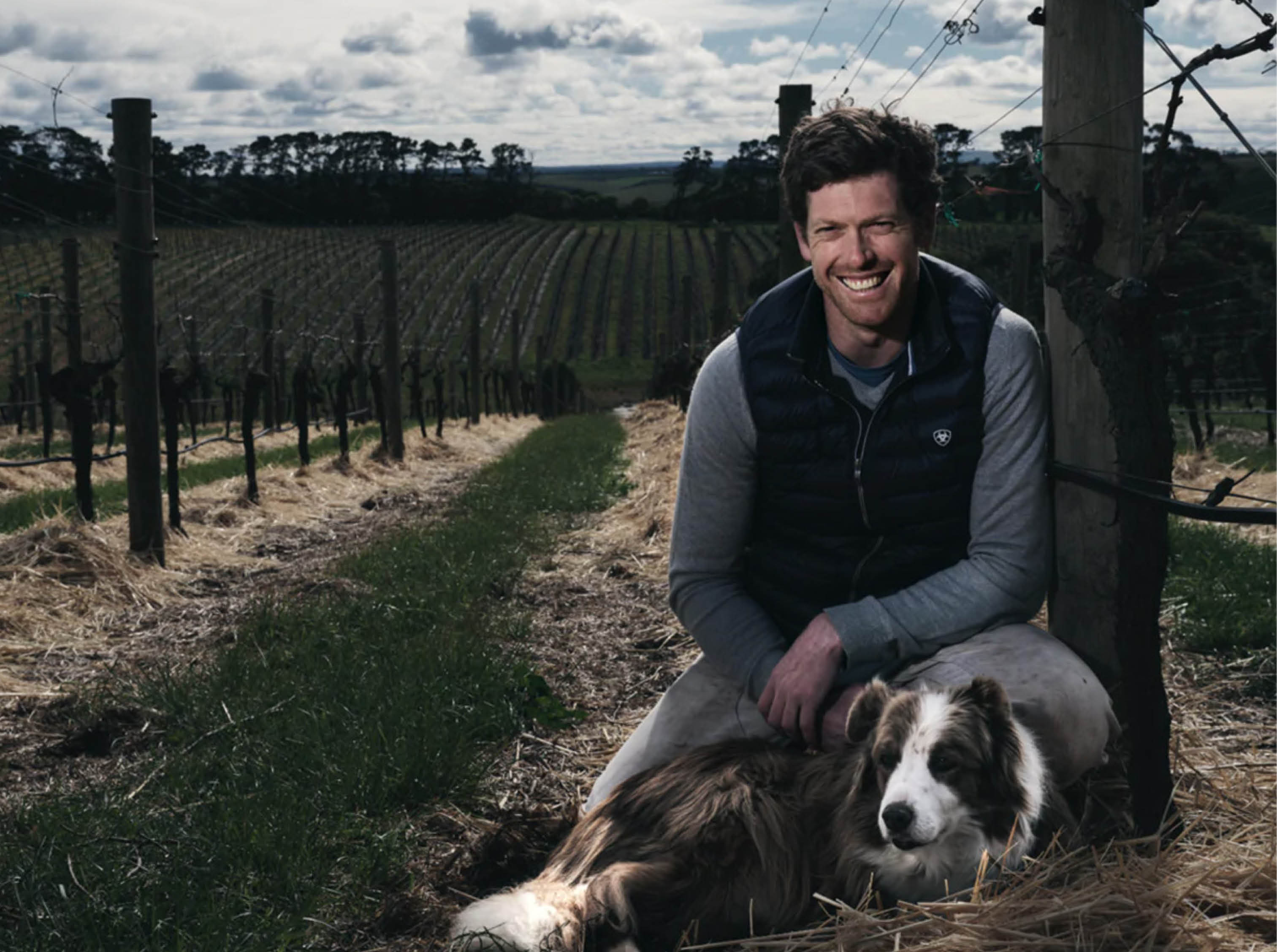 (Image: Nick Farr, By Farr  - James Broadway /  The Real Review)