(Image: Basket Range Wine)


About
"In 1978 Phillip Broderick purchased a property in Basket Range, in the Adelaide Hills. He planted the initial small vineyard containing a selection of Bordeaux varieties in 1980 and began making wine. In the mid '80s Phillip met Mary and their two sons Louis and Sholto were born at Basket Range in '92 and '95 respectively.
In the early 2000s, the Brodericks moved up the hill to the neighbouring property where they planted the larger vineyard.
Basket Range is one of the steeper parts of the Adelaide Hills. Traditionally any arable and workable slopes were planted with orchards of apples and cherries in addition to other horticulture. There are still some remnant patches of these orchards on the property, as well as native scrub.
The vineyard itself is 13.5 acres under vine and is approximately 450m elevation. It has three different aspects; two northern and one south east facing. With the steep topography these give a range of exposure and soils. The varieties grown are Pinot Noir (both 777 and MV6 clones), Merlot, Cabernet Sauvignon, Chardonnay, Petit Verdot and a small amount of Saperavi. The soil types in the vineyard vary, however comprise loamy red and blue clay over sandstone, with schist and ironstone and shale. The vines are grown organically.
All the wines are made on our property." - Basket Range Wine

2021 Rosé

Pinot Noir from a north-facing aspect of our vineyard (35%) and Syrah from Mt Torrens in the Adelaide Hills (65%).
Both the Pinot Noir and Syrah were picked on acidity. They were direct pressed, barrel fermented, then matured in seasoned French oak over winter. I think this is a nice way to bring out fruit and texture in this style of wine, while retaining a nice acid line.

2021 Hills Chardonnay

Chardonnay (i10v1, Mendoza and g9v7 clones) from two vineyards in Piccadilly Valley and a small parcel from Mylor (25 mins away in the Adelaide Hills).
All components were whole bunch pressed, initiating ferment in tank, then finished in seasoned French oak for 8 months.
This wine shows complexity and interest from different vineyards and clones, while also having a bright acid line. A nice example of Adelaide Hills Chardonnay in 2021.

2021 Red

This wine is blend of Petit Verdot (30%), Pinot Noir (30%), Merlot (10%) all from our vineyard; with Chardonnay from Piccadilly Valley (15%) and Syrah from Mylor in the Adelaide Hills (15%).
The red varieties underwent light maceration with a proportion of whole bunches.
The wine has brighter acid, red fruits and fine tannin. The varieties complement each other well to make a light red.

2021 Banksia

Pinot Noir (777 and MV6 clones) all from our vineyard. The fruit is from two different aspects; north and south facing blocks.
The fruit was picked to maintain a natural acidity.
Whole bunch maceration was used for components, which add a brighter, aromatic component, but also depth, savouriness and balanced tannin.

2021 Syrah

Syrah from three vineyards in different parts of the Adelaide Hills; Mylor, Oakbank and Mt Torrens.
The winemaking involved a combination of whole bunch maceration as well as some destemmed components spending a short time on skins.
This is a lighter-bodied Adelaide Hills Syrah.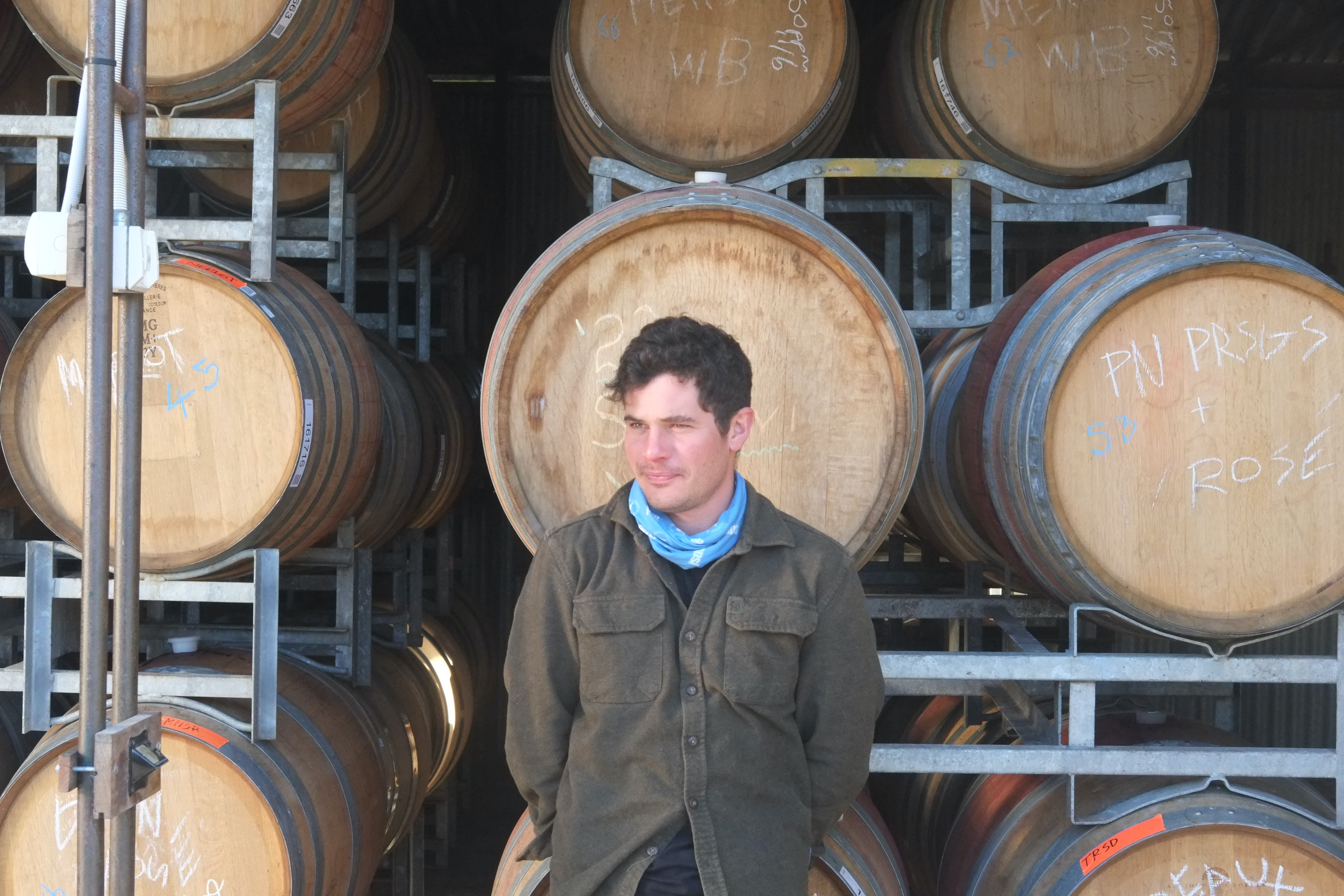 (Image: Basket Range Wine)