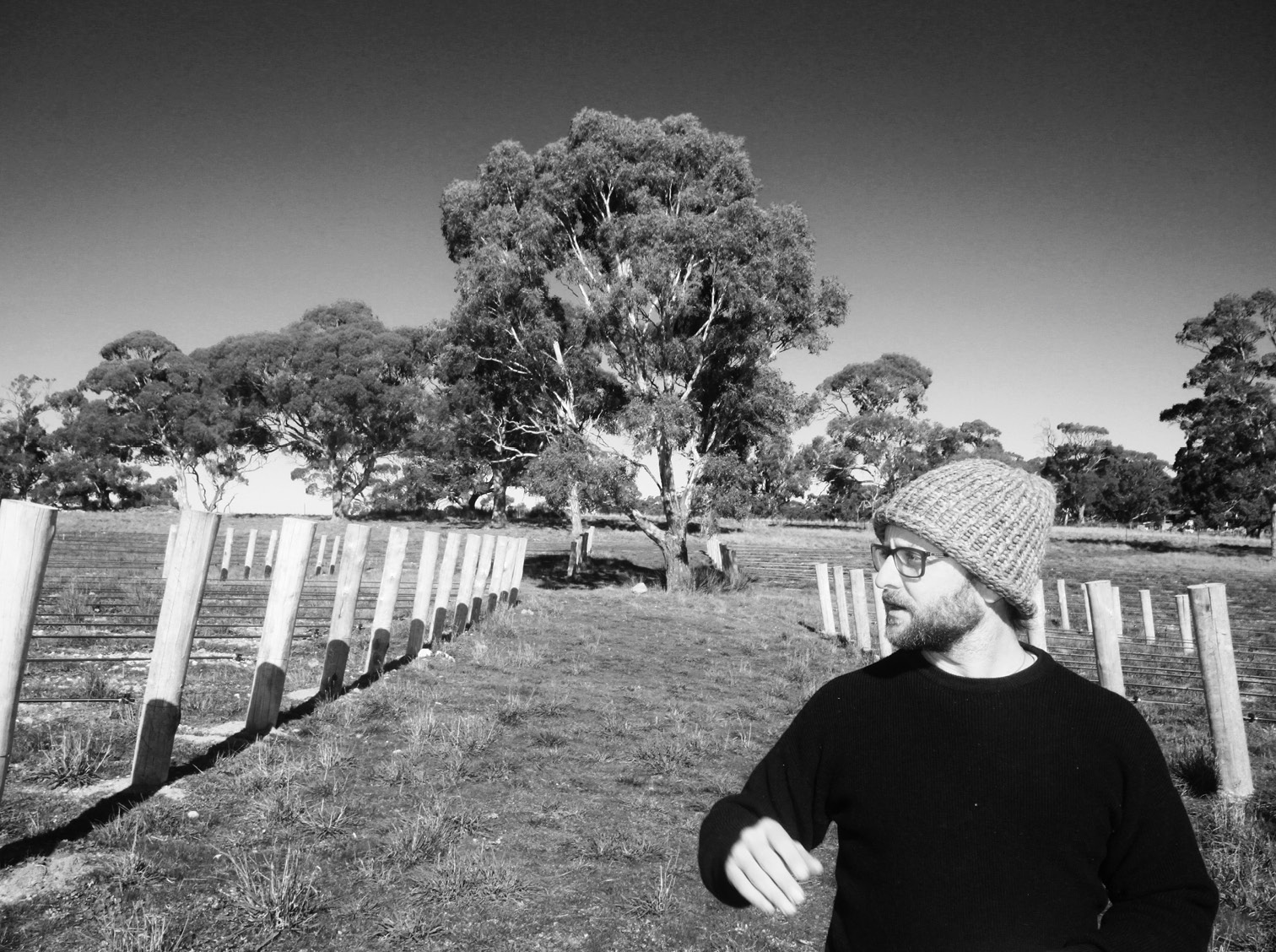 Shobbrook Spring 2021 Release

About
It takes time. Lots of timmmmmmmmmmmmmmmmmmeeeeeeeeeeeeeee.
Springtime. A beautiful time of year when the farm is waking up from the cold winter. The grass begins to grow, the trees begin to blossom, our vines start to push and we start to slowly release wines from the cellar.
Over the next couple of months we will release a very strong fold of wines. We are settling into the farm and learning how our home ferments. Most of these wines, well nearly all these wines, are young. Saying that they are ready to be released. Their acidity has softened and they have come together.
This 2021 Release celebrates my 21st year of making wine. I never thought I would find myself so many years later still learning, searching, not trying to create a style of my own but continuing to evolve it. Maybe that's it. Maybe in time you will see a style emerge or become clear. Part of me wishes that you won't. Please enjoy this release of wine from our Family and share in a year of our life. So much nicer than reading my diary.
Xoxo.
The Shobbrook's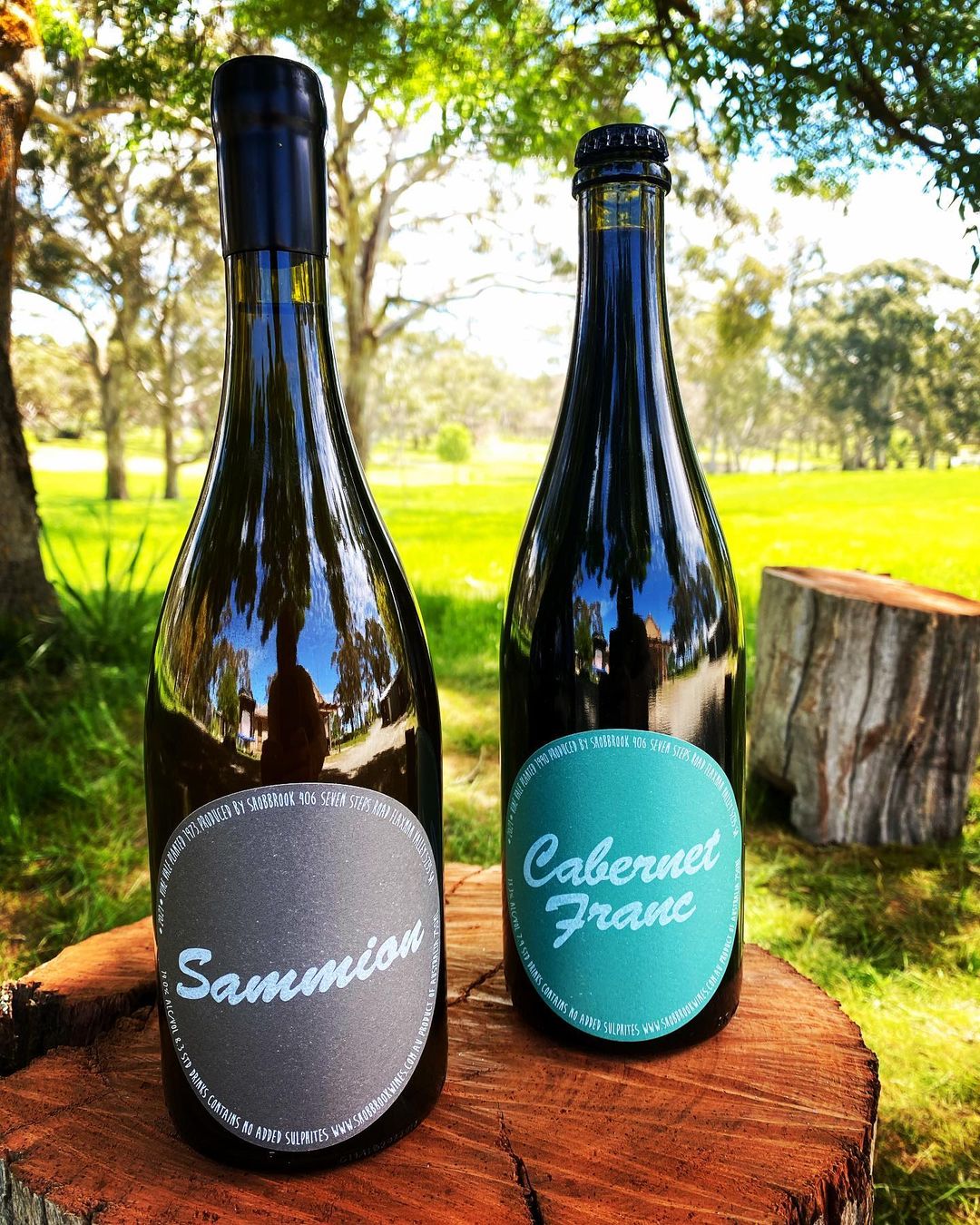 (Image: Shobbrook Instagram)

Tasting Notes

2021 Sammion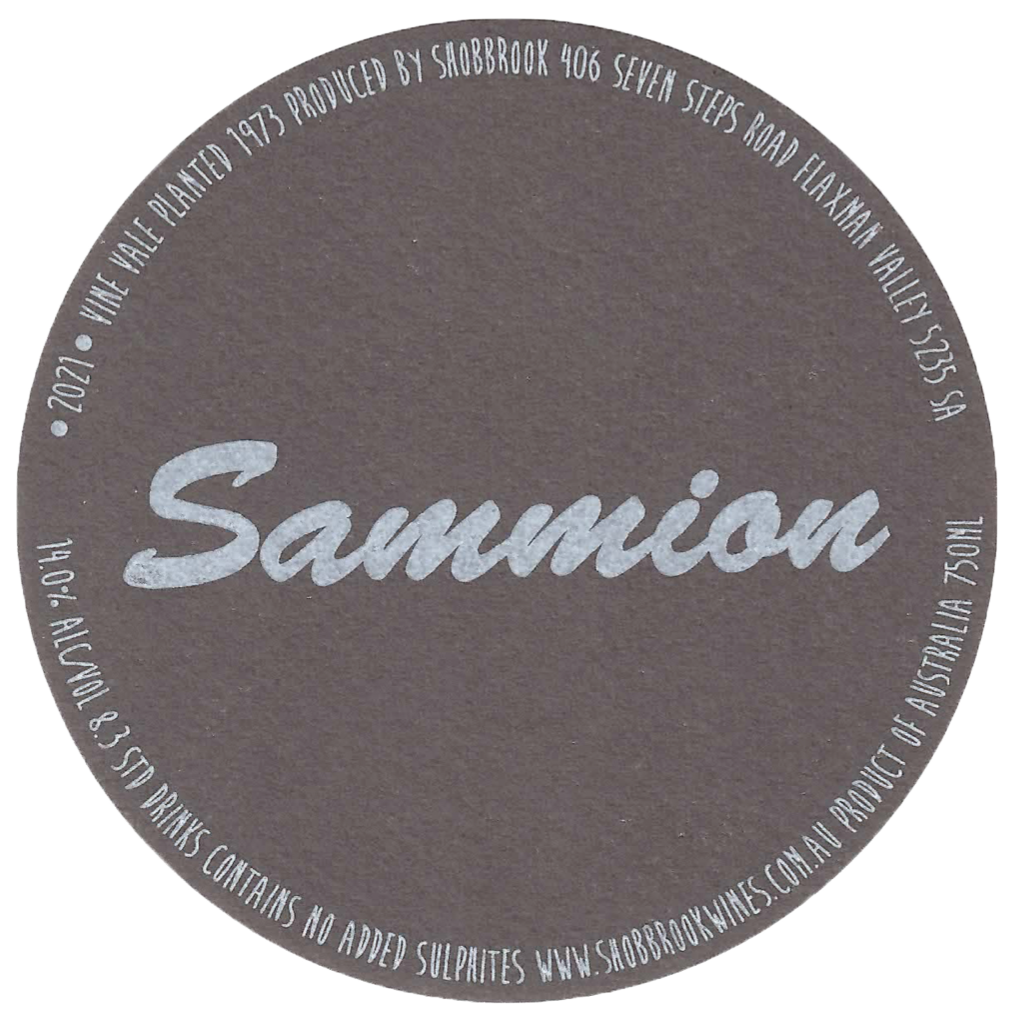 During September you will see the 2021 Sammion. Vine Vale Semillon, picked in the 3rd week of February is whole bunch pressed and fermented in stainless steel. Moving away from picking semillon at a midway point of ripeness this season, as we were graced with cool days and cooler nights, I decided to pick in a slightly riper style this year, giving almost muscat notes. Grown in the eastern Barossa on Sand over yellow orange clay.

2021 Cabernet Franc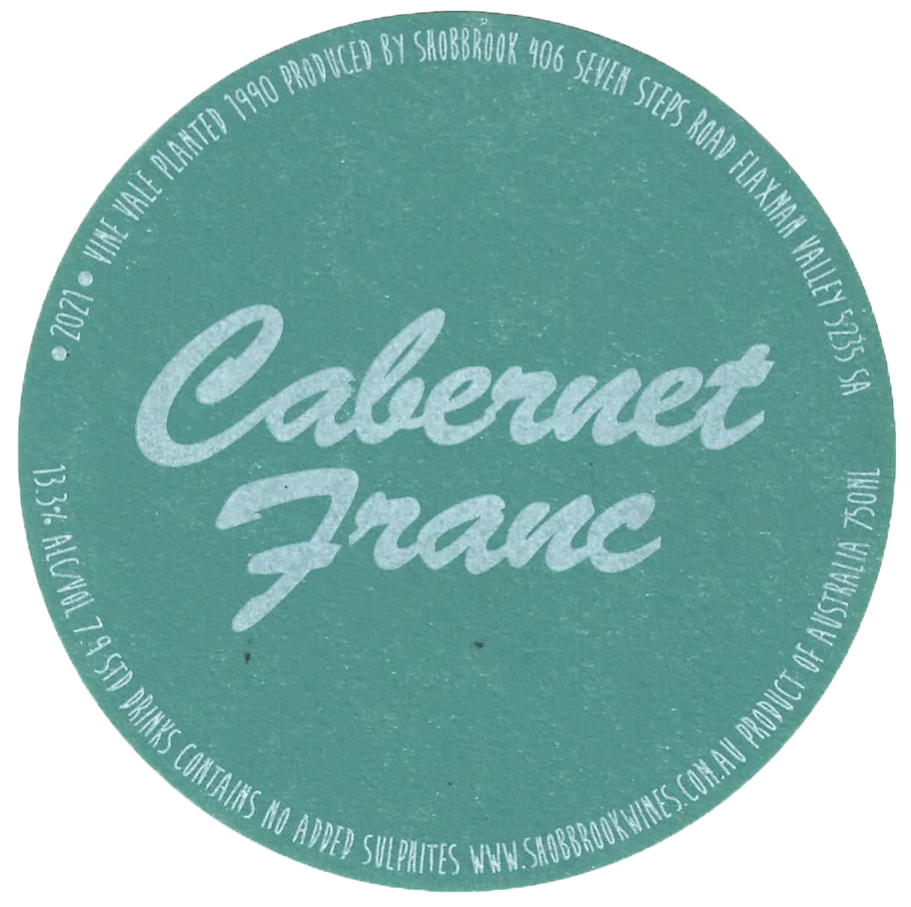 The Cab franc 2021 from this second release is looking even more exciting than the 2020. I was happy with last years, if not a little impressed. The latest version however is a bottle of excitement. The tiny little berries from Vine Vale give great concentration, bright fruit and lovely tannins. There is no way to avoid this powerful yet supple ink that these vines seem to give us.

2019 Ottantotto 88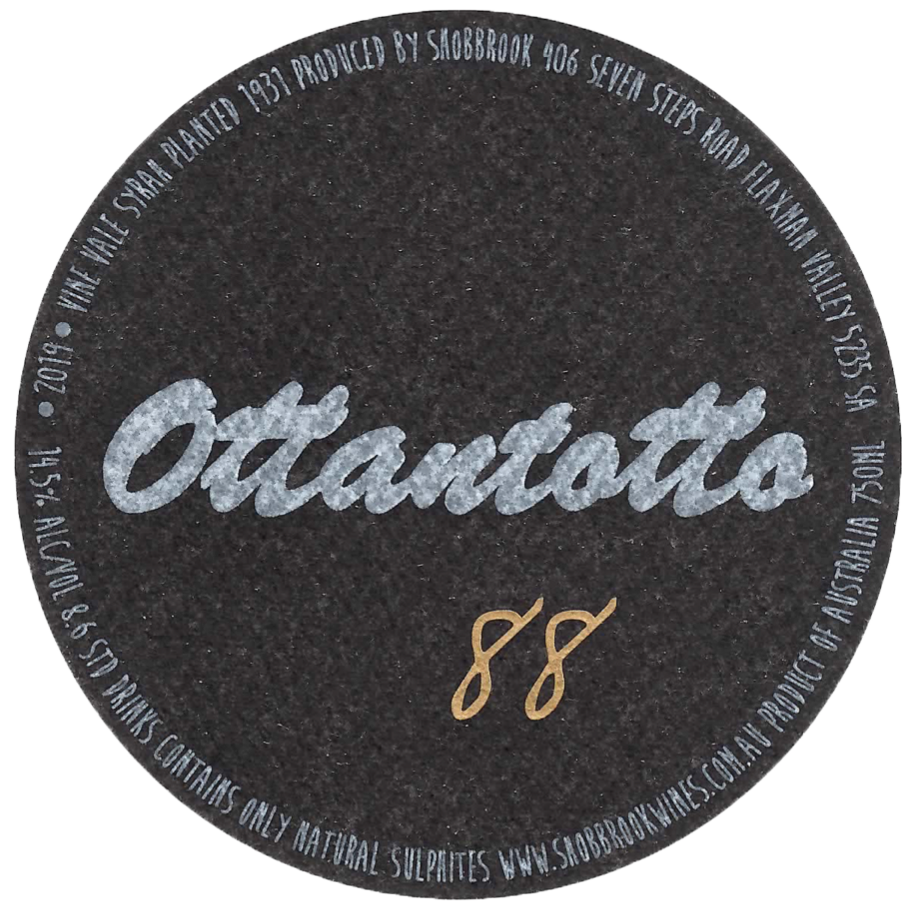 A first for us is a project I have been waiting and waiting too evolve, and finally release. The idea behind Ottantotto is to make the best wine I can from the tiny amount of fruit these old vine trees can give. In our first harvest of the 2019 Ottantotto we managed to find about 650 kilograms of fruit over the 2.2 hectares planted. With the tiny berries and loads of stalks this works out to be about 2hl or 200 liters / Ha. The vines are very low yielding, planted 88 years prior in the sands of Vine Vale. What results are some tiny berries on little stalks that give me some of the most beautiful fine tannins I have seen in fruit since returning from Italy. This wine like a picture of Cindy Crawford taken in a bathroom stall in New York in 1989, may be admired at first glance or become something iconic. I hope it can do both. Just shy of 3 months on skins in a slow open fermentation, building tannins and then softening them while the alcohol produced, draws some brilliant bitterness from the seeds. For me its all about the beautiful tannins and this wild old vineyard not giving up. I hope you find a time and a place to enjoy this Future Classic.

2021 Poco Rosso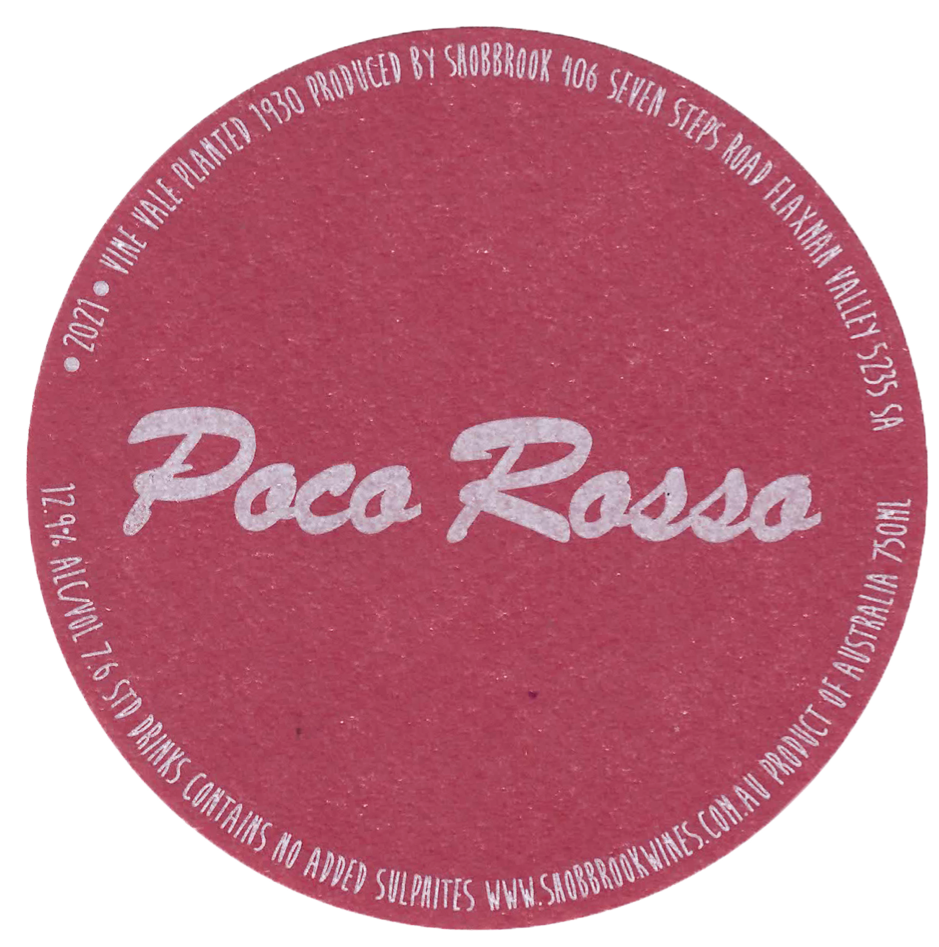 While in October I want you to be ready to welcome our 2021 Poco Rosso alongside the always popular 2021 Poolside. The Poco Rosso was supposed to be a medium to light red wine from mostly old Vine Vale Syrah. While it might have been so for the unreleased version of 2019 it was not to follow both in 2020 and again this year in 2021. The vineyard is too good and the fruit too old to take all that away. Harvest is not early nor late with Poco Rosso. Its somewhere in between before the fruit starts to loose its plumpness. Whole clusters of Syrah are immersed in fermenting poolside juice. Here we get the best of both worlds, youth and wisdom. A wine I find myself going back to for the sheer savouriness.

Winefront reviews by Mike Bennie
Posted on 21 October 2021
Shobbrook Sammion 2021
'Cooler harvest. Vine Vale location.
Lemony scents, some higher toned lemon leaf notes, green olive in brine. Sour sweet flavours, lemon juice and brined green olive, rosemary. Beautiful, soulful wine, concentration, medium weight, succulent and fine, some faint savouriness and great length. Looser expression, and so lovely for it.'
93 Points
Shobbrook Cabernet Franc 2021
'Super small berries, gentle winemaking.
So fragrant, wild herbs, fennel, dark cherry, plum, tobacco. Silky textured with building web of tannins, supple, inky fruit, exceptional length, a web of fine tannins, superb finish with sweet fruit and herbs. Superb expression, marries concentration and freshness together.'
94 Points
Shobbrook Ottaantotto 88 2019
'Dry grown vineyard, two hectares, but 500L came off. Tom Shobbrook is buying the fruit off this old vineyard at crazy prices so the owner doesn't pull it out. On the southern boundary of Vine Vale. '88' for the age of the vineyard at the time of making the wine.
Inky, brooding, dark and spice-laden red. So much spice it's liquified in the wine. Dark cherry, game meat, raspberry and old leather. Feels old school but with vitality, so very savoury to taste, incredible game meat notes and a building ripple of tannin and amaro-like and chinotto citrus-bitter acidity. Stalky, stemmy finish. Epic. So bold, but so much drinkability; phenomenal and special.'
95 Points
Shobbrook Poco Rosso 2021
'Older vines produce whole bunch fruit and Poolside juice goes over the lot like a nice bath for the fruit. All syrah. Beautiful, savoury style red.
Soft, supple, flowing red, dark, bloody and inky plum fruit with veins of clove/cinnamon spice, dried herbs and truffle-earthiness through it all. Moody, brooding wine, gently palate staining and long, beautiful, nourishing in its feel. Gorgeous.'
93 Points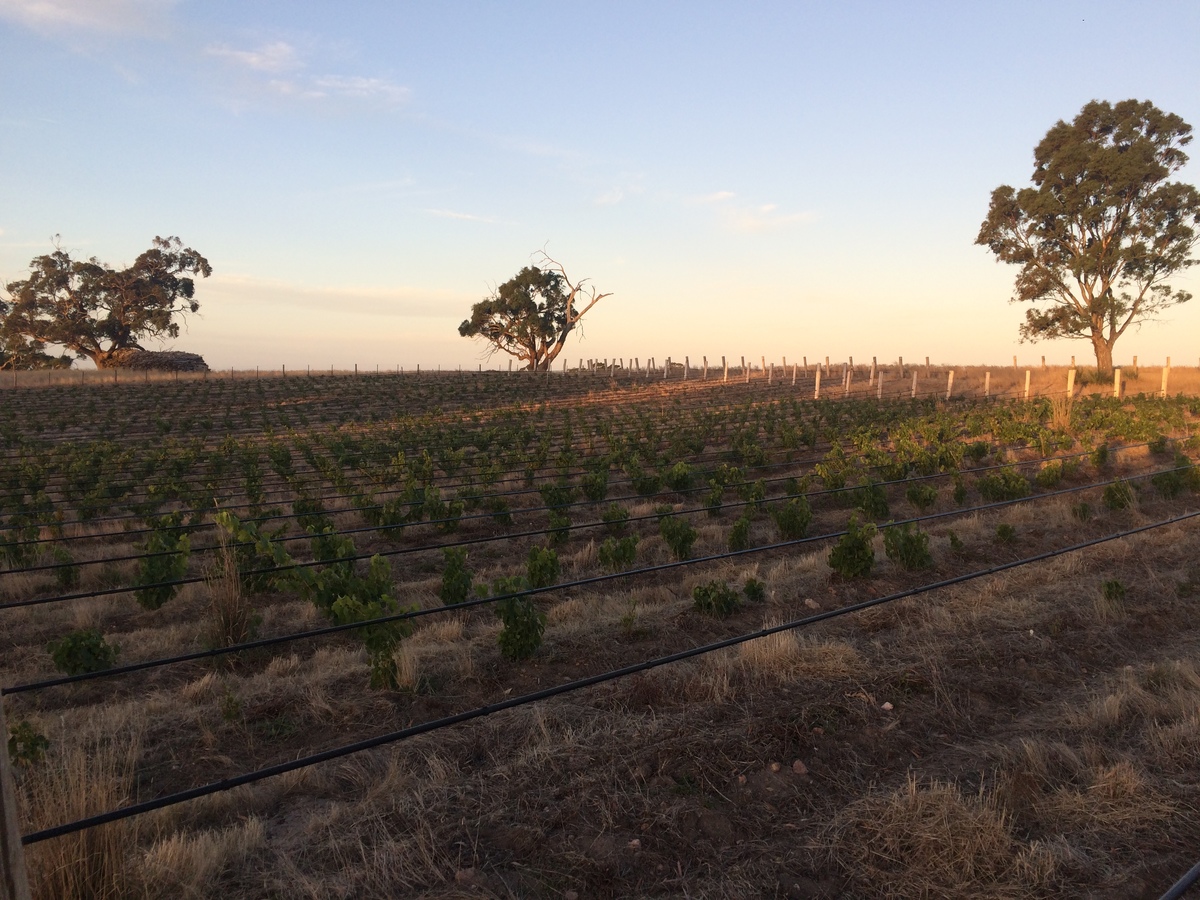 (Image: Shobbrook Website)