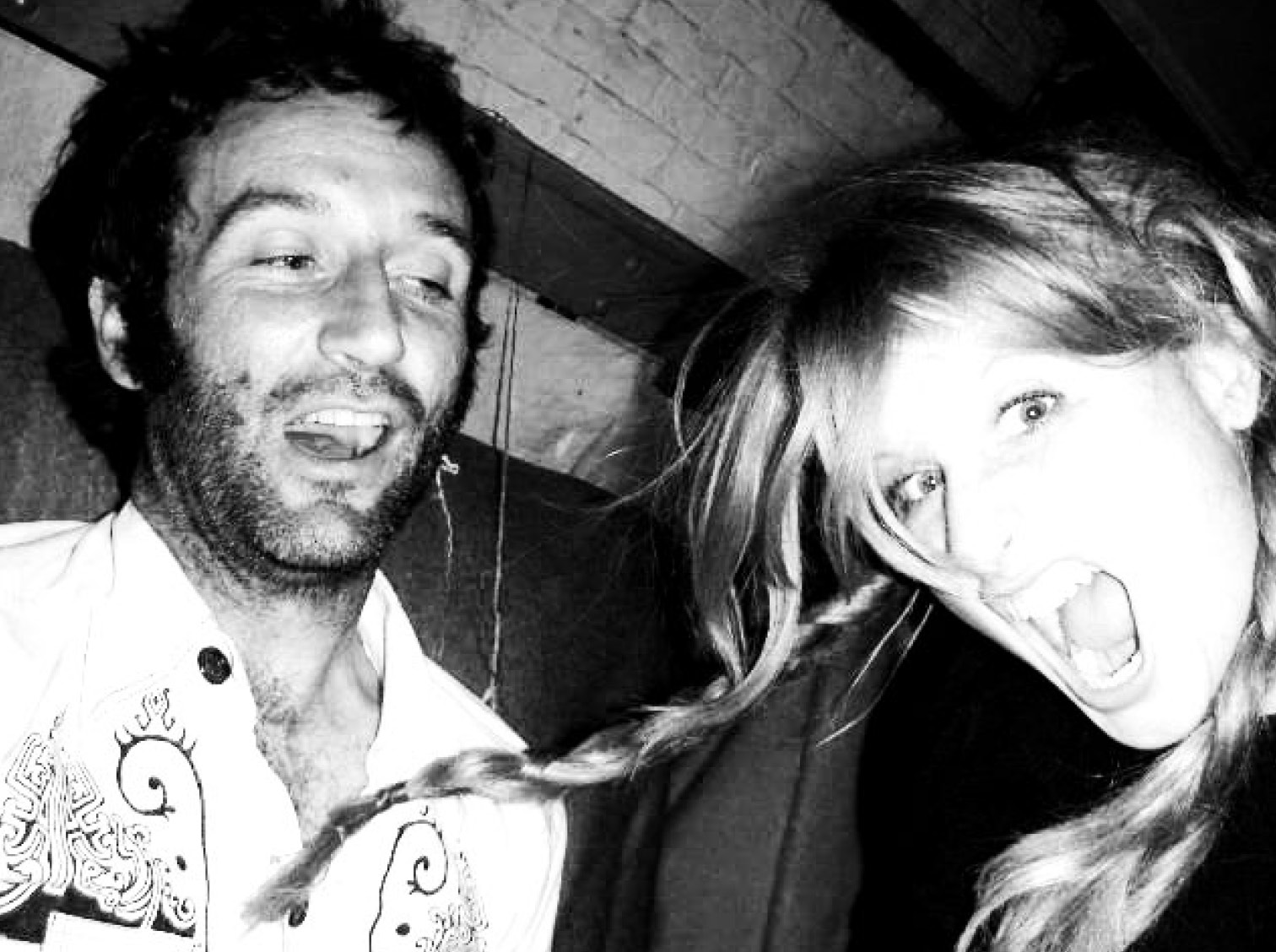 Ochota Barrels 2021 Spring Release
2021 Surfer Rosa
Pale fuchsia with iridescent vibrancy is the tell tale sign of restrained and elegant red fruits. The spice infused nose lifts with lingonberries and charcuterie. The palate entry is full, but has a savoury line which is supported by a lively snappy texture reminiscent of persimmon beads and cranberries finish is bone dry with purposely built tannin.
Serve chilled.
pH – 3.40 T.A. – 5.4 Alc. - 12.2 %
Pinot noir (93%) is D5V12 clone from piccadilly valley planted in 1998 grenache is old vine certified organic from onkaparinga hills.
Whole bunches crushed and left on skins for 4-8 hours before pressing to a mix of tank and seasoned french oak.
Indigenous ferment.
Unfined and filtered to retain natural malic acid.
No additions besides minimal so2.

2021 Weird Berries in the Woods Adelaide Hills Gewurztraminer
Lychee, tangelo blossom, lavender, meyer lemon and manuka honey can be detected far from the glass.
Rose petal infused lemongrass entry followed by chalky, mandarin skinned texture, forming a foundation for the jasmine and ginger infused nervy acid line which finishes long and bright.
pH – 3.32 T.A. – 6.1 Alc. - 13.2%
Picked from a single vineyard in the Adelaide Hills February 19th.
Wild ferment.
Pressed direct to seasoned french oak with full solids and regular batonnage unfined and filtered to retain natural malic acid.
No additions besides minimal so2.

2021 The Mark of Cain Adelaide Hills Pinot Meunier
This chimeric mutation of pinot noir is simply about pink florals in spring there are elements of freshly baked vosges mountain cherry cake with an estery core dotted with fennel seed, almond meal, rhubarb and feijoa the palate drive is from crunchy whole bunch natural acidity.
The Ochota trademark of tightly wound fine tannins wrapped in a core of pulsing bright red berries.
Succulent with the mid palate holding length and energy.
Planted in 1985 in the heart of the piccadilly valley.
Handpicked March 13
Wild open ferment
Destemmed with whole bunches and a few handfuls of stalks added back gentle cap submersion by hand once a day for 7-10 days.
Pressed to seasoned French barriques unfined and unfiltered.
No additions besides minimal so2.
pH – 3.55 T.A. – 4.9 Alc. - 11.5%

2021 The Price of Silence Adelaide Hills Gamay
In 1985 three clones of gamay were planted high up in the piccadilly valley.
A few years later due to its unpopularity they were grafted to chardonnay.
It wasn't until 2013 that Taras convinced his grower mate Sam to chainsaw off the chardonnay grafts and bring back canes from the gamay rootstock evolving from there, cuttings were taken of these three clones and grafted on established vines in Sam's quartz-laden woodside vineyard, planted on a former gold mine, a crop picked in 2019, bushfire in 2020, and finally a beautiful harvest in 2021.
A tightly wound classic example of gamay which shows medicinal fragrance, savoury spiced red currants that has a polished mineral palate that is lithe, dense yet elegant in its long and pure finish.
Superb.
pH – 3.35 T.A. – 6.3 Alc. - 12.3 %
Handpicked at the end of March.
Fermented wild.
A mix of extended maceration carbonic ferments, destemmed and whole bunch
pressed to seasoned french barriques and puncheons.
Unfined and unfiltered.
No additions besides minimal so2.

2021 Where's the Pope? McLaren Vale Syrah
Dark satsumas meet cordite intensity ... black olive and crushed autumn leaves come leaping from the glass, enticing you in, the tightrope of freshness and rich round flavours play together.
Elegance and deliciousness.
Onkaparinga hills vineyard, planted on schist and clay in 1996, certified organic and dry grown.
300 dozen produced in 2021.
Indigenous yeast.
100% syrah, mainly whole bunch fermentation.
80% short gentle macerations with hand plunging.
20% extended carbonic maceration.
Before pressing straight to seasoned french oak for a few months.
pH – 3.75 T.A. – 5.2 Alc. - 12.6 %
Unfined and unfiltered.
No additions besides minimal so2.

2021 The Green Room McLaren Vale Grenache
Certified organic vineyard planted in 1946.
Dry grown in red loamy clay with ironstone over deep limestone.
Lifted spice, plum compote and a herbal thread of thyme with white pepper entwine the strikingly fragrant bouquet of bouillon
the palate entry is opulent yet nervy with medium bodied savoury (almost pinot like) finely grained textural components resembling pomegranate and lingonberry.
Bottled in clear glass to encourage the glorious simplicity of what mother-nature can provide without interference.
pH – 3.71 T.A. – 5.4 Alc. - 12.2 %
Two handpicks in early and mid February.
65% whole bunch, some carbonic maceration wild fermentation.
8-23 days on skins.
Gentle hand plunging once daily.
Pressed to old french barriques.
Unfined and unfiltered.
No additions besides minimal so2.

2021 Texture Like Sun Field Red Sector Eight
Grenache 38.%
Gewürztraminer 26.5%
Gamay 17.9%
Pinot Noir 9.5%
Pinot Meunier 4.1%
Syrah 3.5%
This wine is all about carefully blending specific barriques of the 6 varieties to achieve a wine that is basically and simply......delicious! Hence the yellow label you can't really read in dim light. Red forest fruits, spice, white pepper and peat float around an undercurrent of roasted meats. The palate entry is lusciously red and supple then gives way to finely shaped tannins that are swept up by a wash of damson, cigar box, and cassis. Long, fleshy and bright. So very drinkable.
pH – 3.6 T.A. – 5.0 Alc. - 12.3 %
Unfined and unfiltered.
Wild ferments.
No additions besides minimal so2.
Mainly whole bunch except the gewurz.
Pressed to old french oak while fermentation is finishing, bottled in July.

2021 Botanicals of The Basket Range
So .... this summer, the children and i took our little cane basket into the garden.... we talked about their beautiful dadda, while we collected bunches of botanicals grown all around the wine studio.... these botanicals were gently submerged in a continuous ferment, kept alive throughout vintage by bleeding off portions destined to be shaped into our other wines.
Some of the botanicals infused were... sage....wild fennel....wormwood.... elderflower....lemon balm....bay leaf....river mint....thyme....lavender.....rosemary....lemon verbena....rose petals.
pH – 3.46 T.A. – 5.5 Alc. - 12.3 %
Tasting notes- words cannot describe this vermouth inspired dry red.
Handpicked throughout February and March.
Infused with a bouquet garni of homegrown botanicals gravity racked to 2 seasoned French barriques.
Unfined and unfiltered.
Minimal use of SO2 and machinery.

Winefront reviews by Gary Walsh
Posted on 01 September 2021
_____
Ochota Barrels Surfer Rosa 2021
'Mainly Pinot Noir now, I believe, with a little McLaren Vale Grenache.
Plenty of crunch and energy here. White cherry, redcurrant, blood orange, a little smoke and spice. Cool feeling wine, with a firm chalky texture, certainly running to blood orange juiciness, with some orange zest and firm acidity on an amaro-laced finish of solid length. A little bit sappy too, but brisk and fun to drink. Refreshment value is high.'
91 Points
Ochota Barrels Weird Berries In The Woods Gewurztraminer 2021
'A great name for a wine, no doubt.
Classic aromatics of rose water, lychee and spice. The palate is something of a let down, kind of wanders around and feels loose and a bit lost. There's a little flint, musk and fresh pineapple, and the finish is is also vague, cardboard character, and there's something of a glycerol and mouth-washy alcohol character on the finish. Not feeling it. Aromatics, though, are top notch.'
87 Points
Ochota Barrels The Mark of Cain Pinot Meunier 2021
'Really enjoy a PM, and great to see much more of it produced. 2632 bottles produced.
Yum. It's like a big rosé, pretty much, and offers so much drinking pleasure. I'm thinking watermelon, eaten right down to the rind, spice and blood orange, with a silty and sloshy feel to it, a little rosehip perfume, plush but quite amaro tangy too, with a meaty almost aniseed laden finish of good length. Love this.'
92 Points
Ochota Barrels The Price Of Silence Gamay 2021
'I'm not quite sure what the price of silence is, given I rarely shut up.
Raw meat, lots of green whole bunch character, and in that way, kind of too much of a good thing, given the feathery level of fruit. Sour cherry, green tomato, some furry tannin, bony wine with quite high acidity and distracting level of green things. Finish is sharp and tangy, but does offer a little sweet strawberry. It's a wine of a certain intent and specific styling, though whether or not it offers much in the way of drinking pleasure depends on the individual. For me, it's just too overt.'
87 Points
Ochota Barrels Where's The Pope? Syrah 2021
'3606 bottles produced. Okaparinga Hills. Seems like a lot of whole bunch, and very little oak influence.
Not your ordinary McLaren Vale Shiraz, that's for sure. Very purple and purple tasting too; a synaesthete's delight. Bramble fruit, blood and game meat, heavy on the black pepper and spice. Medium-bodied at most, with rich boysenberry and fresh picked blackberry flavour, almost a metallic character to it, cold steel or glassy acid, or something along those lines. Tannin is quiet and suede-like, saline with a porcini mushroom umami character, and a little twist of juniper berry on a long and furry tannin finish. Very interesting. Plenty of energy and character. You have to like them a little bony and savoury, mind you.'
94 Points
Ochota Barrels The Green Room Grenache 2021
'Sourced from 1946 plantings.
The Green Room is apposite. Lots of green stalky character, almost to capsicum, blueberry and strawberry, heaps of spice and orange peel. Light in body, a bit sloshy and loose, with a distinct orange peel/chinotto flavour, fine sandy tannin, quite salty in a way, like a salty margarita, tannin offers a little chalky grip on exit, though the finish is not so precise, and a little diffuse. A bit washy, but individual and interesting.'
89 Points
Ochota Barrels Texture Like Sun Sector 8 Red 2021
'Gewurtztraminer, Pinot Noir, Gamay, Grenache, Mouvedrè, Pinot Meunier, Riesling, Chardonnay, or something like that.
Musk sticks, lychee, spice, dried roses, poached strawberries. It's juicy, very perfumed, with a little sooty tannin, soft acidity, unctuous style, just shy of being cloying, so I'd say giving it a chill, and not thinking too much about it, and enjoying the sunshine, and the moment, is probably what it's all about. In that way, good fun, and fit for purpose.'
90 Points
Ochota Barrels Botanicals of the Basket Range 2021
'Classic Taras Ochota legacy living large here, and this is a great release. A questioning and unusual mind, that man had, though he also had the technical chops to get things right. Anyway, with a tear to the eye, tasting this wine which includes – sage, wild fennel, wormwood, elderflower, lemon balm, bay leaf, river mint, rosemary, lemon verbena, rose petals. Mad fucker to think of it, but here we are. 588 bottles.
Fresh, lively, just picked strawberry with all the vermouth like herbs and perfume and floral things packed in. It's light, bitter, slightly sweet, slightly sour, has a little chop of tannin, and kind of rewrites what we think a wine can be. It won't be for everyone, but with a cube of ice, and a wry smile, you're on for a very bloody good time with this. I bloody love it.'
94 Points