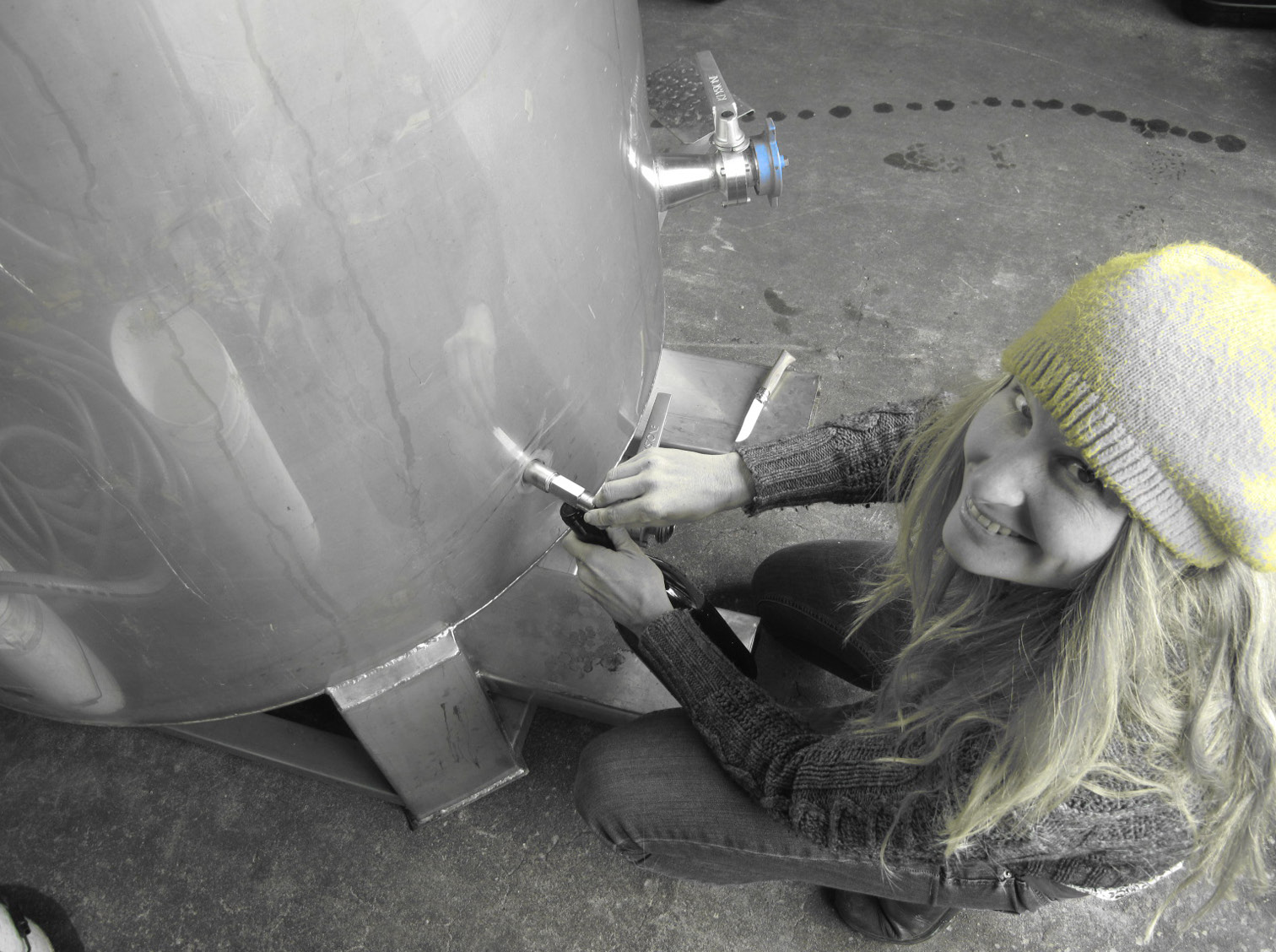 Ochota Barrels 2021 November Spring Release

2021 Ochota Barrels Spring offer
Amber Ochota faced the 2021 vintage head-on, without her label namesake, love of her life, father of her children and husband who they together built Ochota Barrels since inception.
Somehow, along with Taras' dad Yari, assistant Louis Schofield, Taras' long-time mentor Peter Leske and many more from the hills community, Amber made a full suite of wines from the 2021 vintage.
And what a vintage, serious quality and crops well up on the difficult 2020 vintage prior.
We are so proud of her achievement and the resulting wines.
"Ochota barrels vintage 2021 had everything...
tears, darkness, laughter, confusion, long days, longer nights, stunning fruit, kindness, deep deep grief, family, friends, children, babies, dogs, cats, ducks, chickens, rain, sun, exhaustion, meltdowns, dropped barrels, spilled wine, long lunches, vineyard wanderings, pride, gratefulness, fear, panic, relief, rainbows, water tanks, lessons learned, memories relived.
it's all a part of the wine, just as it's all a part of life.
I truly hope you enjoy these wines and more importantly enjoy the people you drink them with."
xx amber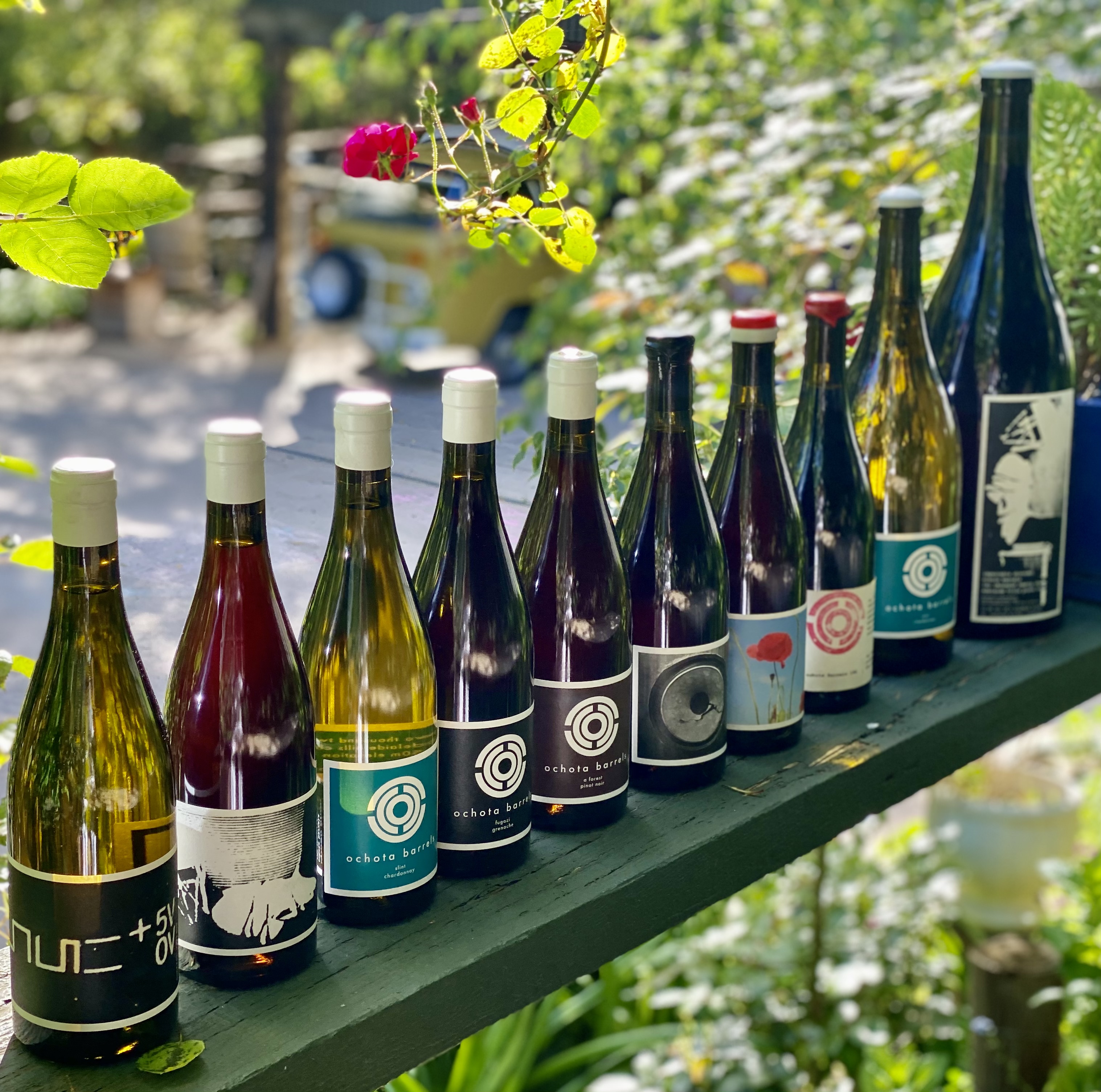 Tasting Notes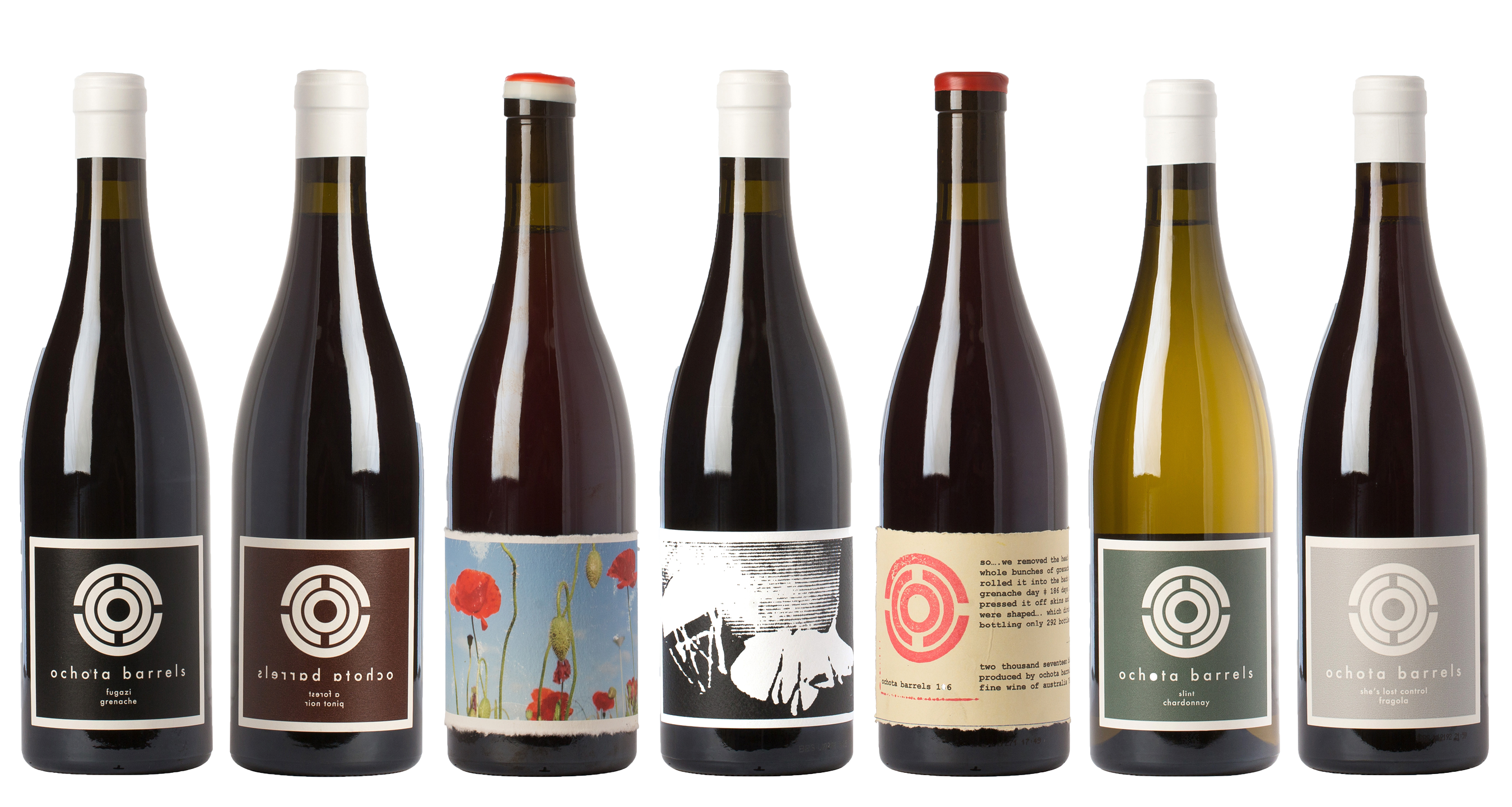 2021 Ochota Barrels fugazi mclaren vale grenache
4318 bottles produced from 66 year old dry grown bush vines on the Blewitt Springs ridge - tiny berries and a miniscule yield
a fragrant thread of wild herbs, fennel seed and charcuterie is underpinned with raspberry, violets and Asiatic spice
the taut nervous tension of compact red currants and Satsuma plum fills the mid palate with mouth-watering red berry intensity
finely grained tannins position this svelte, fleshy, and measured weight of forest cherries and persimmon into a long succulent and savoury finish
pH – 3.59 T.A. – 5.1 Alc. - 12.9%
planted in 1947 on ironstone and gravel infused red clay
north facing unirrigated bush vines organically farmed
handpicked early March
8- 80 days on skins and stalks with 80% whole bunches
basket pressed to seasoned (5-10 yo) french barriques for 6 months sporadic batonnage for the first 2 months
unfined and unfiltered and no additions besides minimal so2

2021 Ochota Barrels a forest adelaide hills pinot noir
6211 bottles produced
a strikingly floral nose of crushed petals and stems sets this liquid's framework
garrigue and Nordic forest undergrowth taunts damson fruit, pain d'epice and subtle peaty elements into a convincing show of rusticity
the delicate sappiness holds the taut, yet compact and textural palate in a state of flux, whilst tarry red currants and slightly meaty components enfold long with a savoury egress
through the experience a medicinal quality flutters, reminiscent of billie hoke, which cannot be ignored by the further travelled
once opened this wine will move considerably after day one with more flamboyant adjectives that will make this tasting note seem 101 standard issue
pH – 3.61 T.A. – 4.9 Alc. - 11.6%
clones 777:D5V12:MV6
fermented separately and cold soaked until wild yeast fermentation gently hand plunged and whispered to seasoned barriques and puncheons around 70% whole bunch
unfined and unfiltered and no additions beside minimal so2
 
2021 Ochota Barrels devastate gamay
*SOLD OUT*
devastate
/ˈdɛvəsteɪt/
verb
1. 1.
destroy or ruin.
2. 2.
cause severe and overwhelming shock or grief.
KRANKTUS: HECKLER: SONG 6
pH – 3.39 T.A. – 5.4 Alc. - 12.2%
unfined and unfiltered and no additions besides minimal so2

2021 Ochota Barrels home...
a single vineyard adelaide hills pinot noir which yielded only 288 bottles this year
the vineyard, around the size of a tennis court, was planted with a mix of clones taken from the Ashton Hills vineyard 23 years ago
100% whole bunch, handpicked and foot stomped by 3 generations of our family then basket pressed with no additions or filtering and gravity racked to bottle
label photo by Amber taken from her bike of a poppy field on the track to the winery in the southern Swedish town Simrishamn
this wine is all about family and enjoying slow lunches together under our hazelnut trees at home in beautiful Basket Range
bright red lifted aromatics of exotic spices fold through cherry skin and kirsch feminine, elegant, and gorgeous
pH- 3.59 T.A. 5.3 Alc- 11.6

2021 impeccable disorder
precisely what Taras wanted this version from another vineyard in the Piccadilly valley to not be
impeccable disorder is darker, broodier and has unusual intense rustic pinosity gun powder and texture like sand... the Label is from Taras' 1990 punk band kranktus' first album....him strapped to a chair screaming.....TV strapped to his head...normal stuff
pH – 3.77 T.A. – 4.4 Alc. - 11.7%
unfined and unfiltered
no additions besides minimal so2

2021 186 grenache
...so here is the saga behind this little one if you're interested...
taras would remove the head of a seasoned vosges barrique and fill it with bunches of our gorgeous blewitt springs grenache (planted 1947) he'd put the head back on and pop it in the back of the shed- then the morning of international grenache day (186 days later) he would pull it out and press it through a vintage pillow case- at this point taras always found it hard not to eat all the skins and drink all the surrounding liquid .....this was the reason there was always so few bottles produced
pH – 3.65     T.A. – 4.2.     Alc. - 13.8%
extended carbonic maceration 100% whole bunch
unfined and unfiltered
no additions besides minimal so2

2021 slint adelaide hills chardonnay
a tightly wound cool climate chardonnay which leads with mouth-watering grapefruit and nectarine
mealy granny smith apples and a fine tuning of nougat and honeysuckle spice sets the foundation for the almost nettle like svelte texture
aromatically evolving between gun flint, bee's wax and meyer lemon rind
the palate is taut and precise, and finishes long with powerful elegance
pH – 3.36 T.A. – 5.3 Alc. - 13.5%
hand picked Late February
the vineyard is a steep, high altitude (550m), cold and wet site plated in the 1990s in the heart of the piccadilly valley
basket pressed with full solids straight to a mix of seasoned and virgin burgundian barrels
indigenous yeast fermentation
no additions besides minimal so2
weekly batonnage

2021 control voltage chardonnay
a selection of our favourite micro parcel of chardonnay from the vintage
holding it in its mouth watering state is the complexity of brioche and white flesh stone fruits are the layered textural elements from batonnage and measured skin contact
pH – 3.30 T.A. – 5.8 Alc. - 13.6%
396 bottles produced
handpicked late February
basket pressed with full solids straight to thick staved burgundian barriques
indigenous yeast fermentation
weekly batonnage
unfined and filtered to retain natural malic acid
no additions besides minimal so2