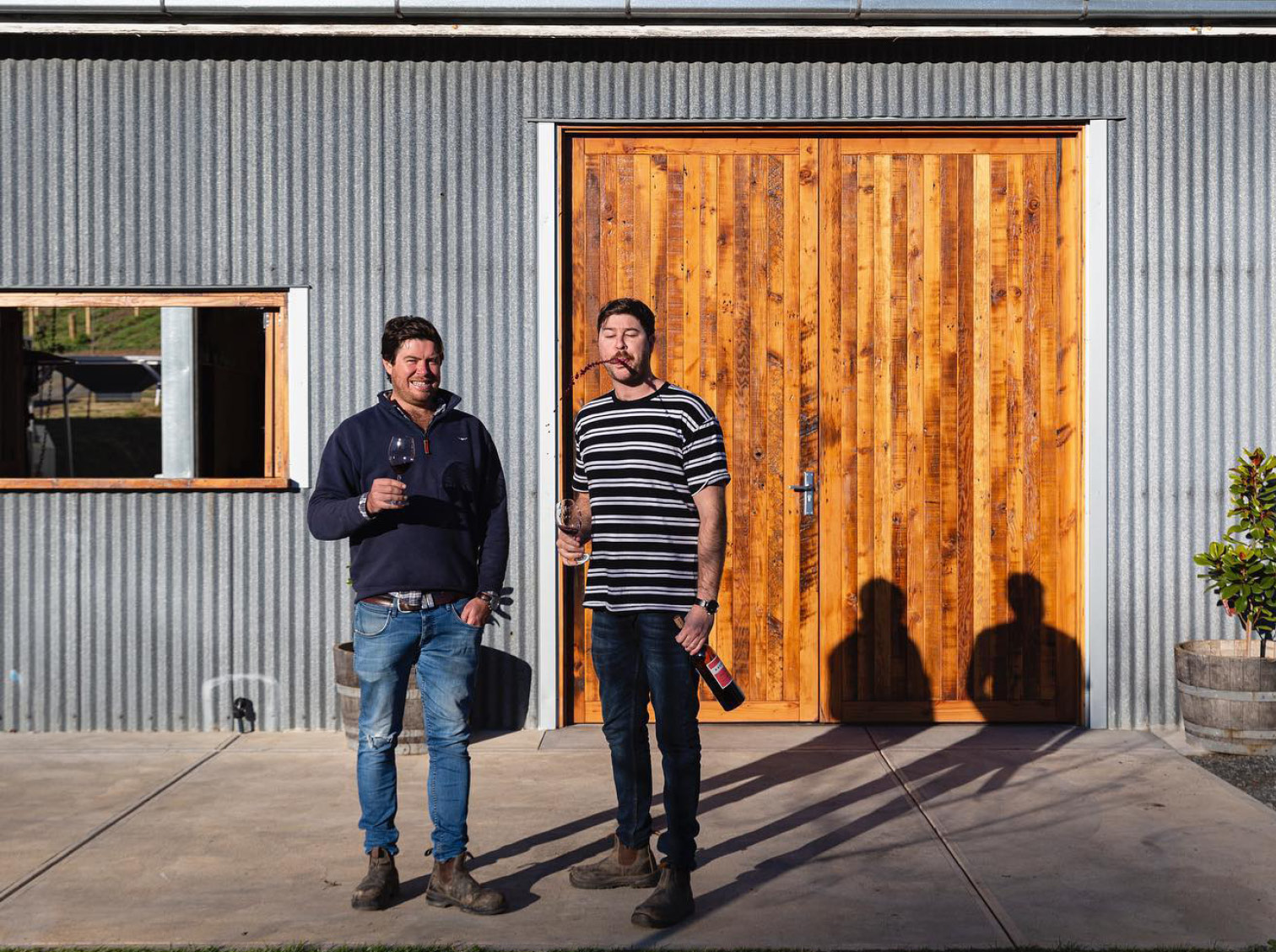 Koerner 2021 Spring Release
About Koerner
We are the Koerner brothers. 2019 Young Gun of Wine Award winners and wine lovers from way back.
Our wines are produced from fruit grown in Watervale, Clare Valley, with the majority of our grapes coming from the Koerner family vineyard, Gullyview.
With a focus on fruit quality and transparent winemaking, our wines are textural and approachable, light, fresh, and ultimately drinkable.
We hope you enjoy them as much as we do.
Damon and Jono Koerner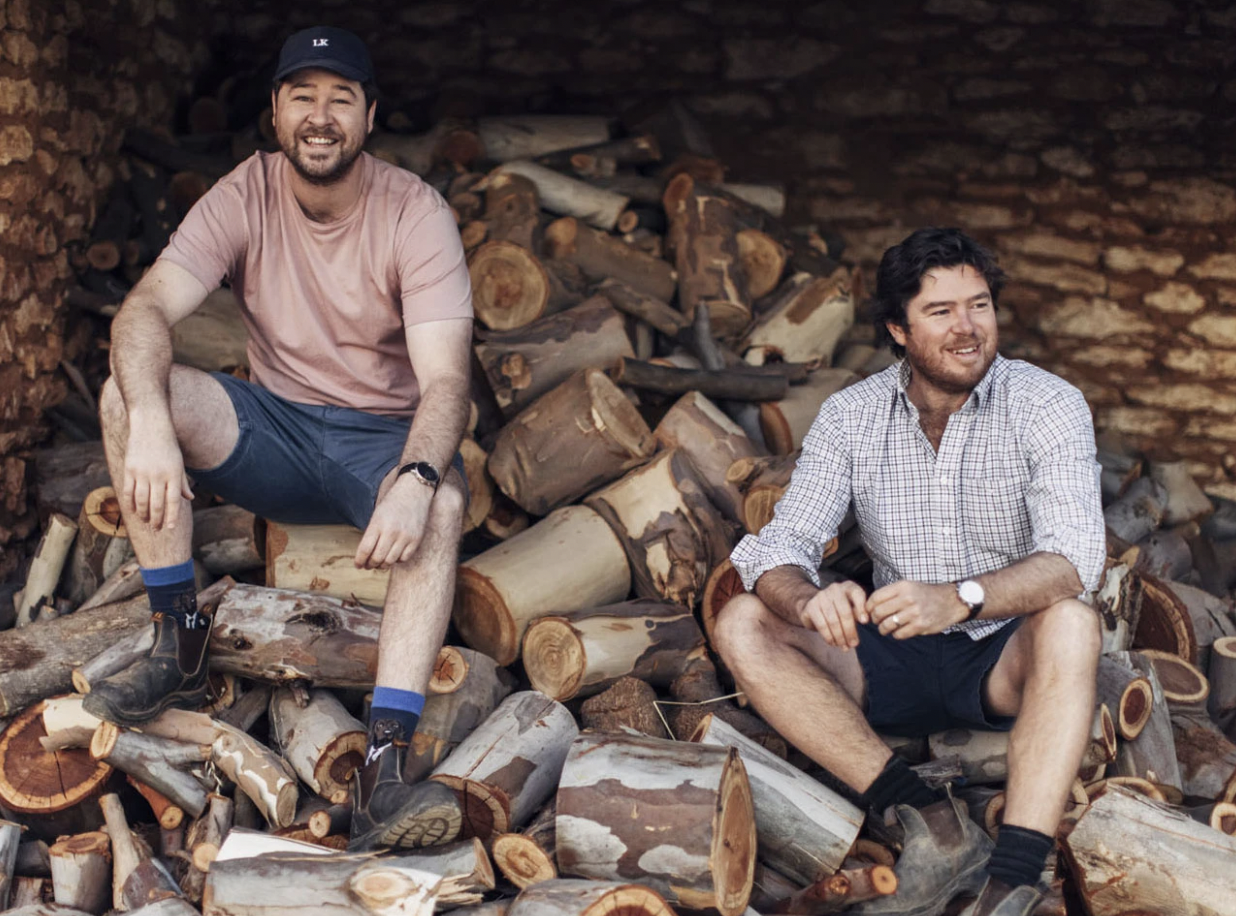 (Photo: Wine Australia)
2021 Koerner Watervale Riesling
 Riesling but not as you know it - aromatic with texture and spice
Vineyard: Gullyview & Parish Vineyards, Watervale
Blocks: Grace, Parish & Gullyview
Planted: 1973, 1923 & 1973
Soil type: Red clay on limestone (Gullyview & Grace), Red clay on slate and iron stone (Parish)
Picking date: February 3, 4 and 7, 2021
Picking method: Hand harvested and sorted in vineyard
Processing: Crush and destem
Time on skins: 18 hours in press
Pressing: Free run only, minimal press rotations
Cooling / settling: Cold settled off dirt and heavy solids for 3 days
Fermentation: Natural ferment in Steel & ceramic amphora for 2 months
Aging vessel: Stainless steel on fine lees for 8 months
Bottled: October 2021
Filtration: No
Fining: No
Alc: 11.8
pH: 3.11
TA: 6.4
SO2: 25 free / 65 total
Production: 500 dozen
Light and bright red – aromatic, spicy and super acidic
Vineyard: Vivian Vineyard, Watervale
Farming: Organic
Planted: 1998
Soil type: Black and red clay on limestone
Picking date: March 6, 2021
Picking method: Hand harvested and sorted in vineyard
Processing: Destemmed retaining 50% whole berries with no whole bunch
Fermentation: Natural ferment in open top steel fermenters, hand plunged twice daily
Time on skins: 2 weeks
Pressing: Free run and pressings combined
Settling: Settled off gross lees for 7 days
Aging vessel: Slavonian oak 2000L foudre for 6 months then racked to steel for 3 months
Bottled: October 2021
Filtration: no
Fining: no
Alc: 13.0
pH: 3.08
TA: 8.1
SO2: 23 free / 45 total
Production: 390 dozen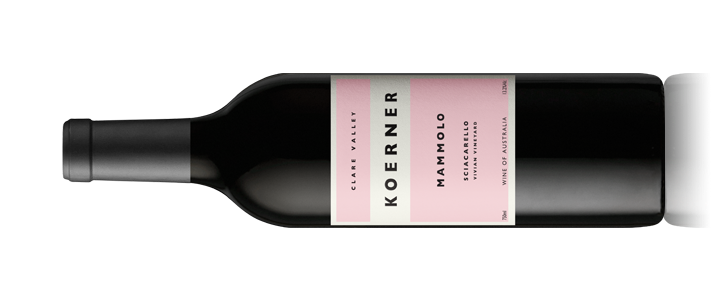 Corsican inspired - red fruits, light and easy drinking
Varieties: 37% Sangiovese, 29% Grenache, 25% Sciacarello 5% Malbec and 4% Carignan
Vineyard: Vivian, Gullyview & Parish Vineyards, Watervale
Planted: 1998, 1935, 1998, 1998 & 1985 respectively
Farming: Organic
Soil type: Terra Rossa, red clay on limestone
Picking date: February 12, 26, 28, March 6 & 7 2021
Picking method: Hand harvested and sorted in vineyard
Processing: Destem retaining ~ 50% whole berries, no whole bunch
Fermentation: Natural ferment in open top steel fermenters, hand plunged twice daily
Time on skins: 2 weeks
Pressing: free run and pressings combined
Settling: Settled off gross lees for 7 days
Aging vessel: Stainless steel for 10 months
Bottling Date: October 2021
Filtration: No
Fining: No
Alc: 12.8
pH: 3.31
TA: 6.6
SO2: 21 free / 39 total
Production: 880 dozen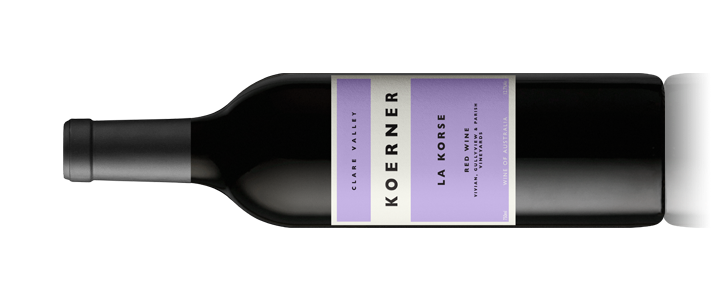 Vermentino on skins - peach, iced tea and super refreshing
Vineyard: Gullyview Vineyard, Watervale
Planted: 2007
Soil type: Terra Rossa, red clay on limestone
Picking date: February 17 and 19, 2021
Picking method: Hand harvested and sorted in vineyard
Processing: Destem retaining ~ 50% whole berries. No whole bunch
Fermentation: Natural ferment in open top steel fermenters, hand plunged twice daily
Time on skins: 20 days
Pressing: Free run and pressings combined
Settling: Settled off gross lees for 7 days
Aging vessel: Steel for 7 months
Filtration: No
Fining: No
Alc: 10.7%
pH: 3.17
TA: 6.0
SO2: 17 free / 41 total
Production: 1385 dozen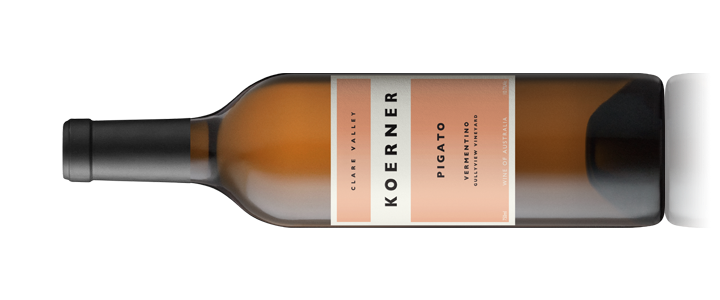 Easy drinking red – medium bodied, red fruits and spice
Vineyard: Coulter, Gower & Deanery Vineyards
Varietal: 38% Pinot Noir, 35% Merlot, 21% Shiraz & 6% Mencia
Planted: 2000, 1996 & 1998
Soil type: Clay loam on shale soft rock and sandy loam on deep clay
Picking date: March 9, 12, 17 & 22 2020
Picking method: Hand harvested and sorted in vineyard
Processing: Destemmed retaining 50% whole berries with no whole bunch
Fermentation: Natural ferment in open top steel fermenters, hand plunged twice daily
Time on skins: 2 weeks
Pressing: Free run and pressings combined
Settling: Settled off gross lees for 7 days
Aging vessel: 2000L Slavonian oak Foudre for 7 months, then stainless steel for 2 months on fine lees
Filtration: No
Fining: No
Alc: 13.5
pH: 3.71
TA: 5.8
SO2: 26 F / 42 T
Production: 440 dozen