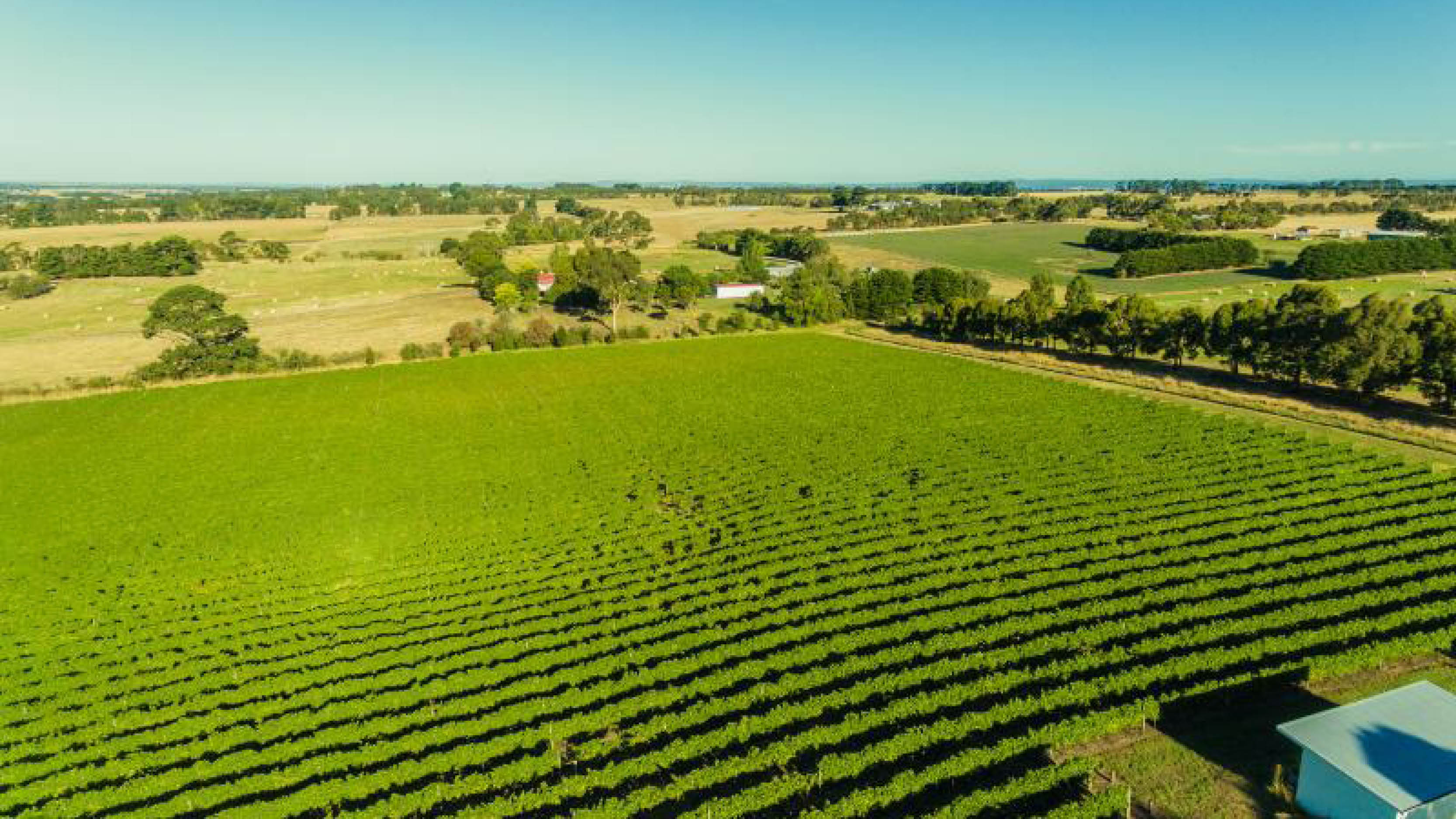 IRREWARRA VINEYARD
www.irrewarravineyard.com.au
The vineyard is located in the heart of the Western District Farming country, approximately 150 kilometers south-west of Melbourne. Think dairy, beef, sheep, wheat, hay and forestry production. Irrewarra is surrounded by inland lakes and volcanic plains. It is a diverse and beautiful landscape that relies on a high amount of natural rainfall throughout the year. The Western plains are quite exposed to the elements which contributes to the vineyard sites mystic.
The soils across the slope of the site are a mixture of grey sandy clay loams at the south end to dark brown loams with fragments of buckshot and quartz gravels towards the north. All with underlying brown to yellow clays.
Overall the soils remain very moist throughout the year because of the clay based soil profile and annual rainfall of 885mm, resulting in the very attractive damp earthiness character in the fruit and wine.
It is a site that truly reflects the complexities and varietal characters of the vines that are planted in this cool climate region.
The vineyard was planted by the Calvert family in 2001 to a mixture of clones on own roots. It is predominantly pinot noir with 6 acres and accompanied by 2 acres of chardonnay.
It is a site that shows great fruit expression with a deceptively long and mineral palate.